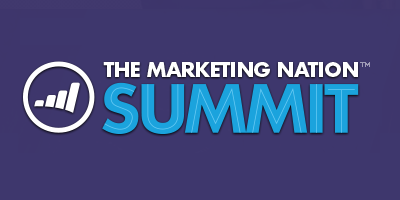 New digital marketing, behavioral scoring and event platforms dominated the announcements made during the first day of Marketo's Marketing Nation Summit. Here are a few highlights from some of the latest news:
Captora Launches New Digital Marketing Application
Captora, a digital marketing acceleration platform provider, unveiled its new digital marketing application with features designed to enhance growth at the top of the buyer's funnel. The application positions users to enhance and launch campaigns across all digital marketing channels, and offers insights into how to enhance campaign effectiveness based off past results.
"We are in the early days of a digital marketing renaissance and this marks a critical milestone for marketers to execute multichannel, content-driven marketing campaigns at a level of productivity never before possible," said Paul Albright, Co-Founder and CEO of Captora.
atEvent Unveils New Features To Event Intelligence Platform
atEvent, a provider of event intelligence solutions, launched several additions to its platform aimed at increasing the user's ability to obtain event intelligence and measure event ROI. The new features position users to gain real-time, actionable insights on new prospects, while also highlighting topics of interest and other insights that can help enhance personalization.
Some of the other new features include:
A one-click check-in feature for the company's event check-in app;
Multilingual translation capabilities, allowing users to standardize lead capture; and
Complete CRM and marketing automation integration.
Infer Launches Behavioral Scoring Solution
Infer, a predictive applications provider, launched its behavior scoring solution designed to help marketing and sales teams predict the prospects that are most likely to convert. The solution positions users to leverage behavioral data to understand which prospects marketing and sales should invest time in, while also providing insights into what conversations could lead these prospects to close.
"We're taking a truly groundbreaking approach to helping companies capture more revenue opportunity by identifying their best prospects and recommending the exact time frame to engage with them," said Vik Singh, co-founder and CEO of Infer. "We've overcome major shortcomings in today's rigidly built marketing automation systems, including their approach of rolling up a broad set of behaviors rather than snapshotting each step in an activity trail."
Insightpool Integrates With Marketo To Boost Social ROI Measurement
Insightpool, a social relationship intelligence platform provider, has integrated with Marketo, intending to enable users to increase engagement and enhance social ROI by connecting campaigns across platforms.
"Marketo is a system of record for so many of our clients, and integrating directly into their ecosystem is a natural evolution of our customer centric development strategy," said Devon Wijesinghe, CEO of Insightpool. "Paired with our recent acquisition of Next Principles, we're confident that our set of offerings is unparalleled when it comes to bringing ROI to social media."