Revenue Strategies
Thursday, 16 October 2014 09:36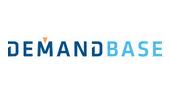 Demandbase, a provider of B2B marketing cloud solutions, announced the launch of Demandbase Accelerator, a solution designed to gather data from advertising and web site traffic and push it to the Salesforce1 Platform.
Announced at Dreamforce 2014, Demandbase Sales Accelerator is positioned to bridge the gap between marketing and sales teams — boosting overall alignment to increase overall sales effectiveness while also preventing waste in time and resources on accounts that will never buy.
Read more...
Demand Generation Strategies
Written by Andrew Gaffney, Editorial Director
Wednesday, 15 October 2014 10:58

The expanding and evolving role of marketing was a consistent theme at MarketingProfs' 2014 B2B Marketing Forum in Boston last week. With creative sessions running the gamut from "Become a Marketing Change Agent," "Metrics & Analytics," and "How NOT to be a Content Marketing Zombie," the sold-out Forum drew more than 800 registrants.
Kicking off with the opening keynote from Scott Stratten, the President of UnMarketing, the agenda of the Forum was heavily focused on marketing's growing influence, not only on lead generation and revenue contribution, but also on building long-term relationships with customers.
Read more...
Rich Media
Wednesday, 15 October 2014 00:00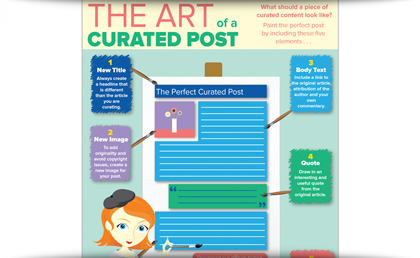 Content marketers who are looking to increase content production and save time are increasingly turning to content curation. According to a recent study, best-in-class marketers use a content marketing mix of 65% created content and 25% curated content. This infographic from Curata outlines five steps to a creating a curated post.
Read more...
Marketing Analytics
Tuesday, 14 October 2014 09:09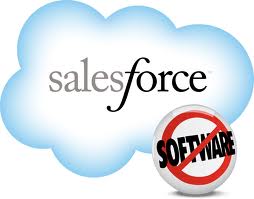 Salesforce announced the launch of Wave, an analytics cloud positioned to offer users a simple way to analyze their data, gain insights and make better marketing and sales decisions. Unveiled at Dreamforce, Wave is the sixth cloud added to the Salesforce Customer Success Platform.
The analytics cloud is expected to be available October 20, 2014 in English, with additional language support planned going forward.
Read more...
Industry News
Monday, 13 October 2014 08:22

BrightFunnel, a marketing attribution platform provider, announced that it raised $2.5 million in funding, which is intended to enhance marketing and sales initiatives while boosting growth in the company's marketing analytics cloud application.
The funds also are positioned to help strengthen integrations with Salesforce and Oracle Eloqua marketing clouds — as well as Marketo, Pardot, Act-On Software and Hubspot marketing automation platforms.
Read more...
<< Start < Prev 1 2

3

4 5 6 7 8 9 10 Next > End >>


Page 3 of 281
Demanding Views
By Bonnie Crater, CEO, Full Circle CRM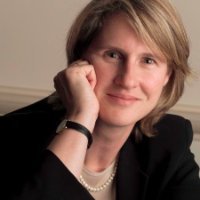 Measuring marketing and its impact on revenue is a hot topic these days but making an investment for change in organizations can sometimes be challenging. More specifically, there are usually three types of reasons we make changes in business — personal reasons, strategic reasons, and financial reasons.
Read more...
Bulletin Board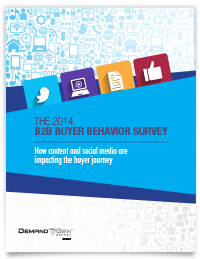 Demand Gen Report's 2014 B2B Buyer Behavior Survey provides insights into how B2B buyers make their decisions. Buyers are waiting longer to engage with sales, but they are more satisfied with the process than in years past. For an in-depth look at this research, download the report now!
Solution Spotlight

Little Bird is a social intelligence solution designed to build social influence that ultimately drives business growth.
Read more...
Follow Us
Industry Events
When: November 11 – 13, 2014
Where: Raleigh, NC
Internet Summit is a premier digital strategies forum with a goal of educating and promoting forward thinking and thought leadership on topics related to internet business and marketing. Attendees come from a broad range of organizations including National Brands, Agencies, Technology Companies, Media, B2B Providers, Associations & Nonprofits and Startups.
Read more...
When: February 16 - 18, 2015
Where: Scottsdale, AZ
The B2B Content2Conversion Conference brings together the top thought leaders and practitioners in both content and demand generation. The combined agenda provides real-world case study examples, as well as actionable takeaways on how marketers can better target, engage and convert prospects into customers. Taking place in Scottsdale, Arizona, the B2B Content2Conversion Conference provides you with a playbook to optimize your 2015 marketing plans.
Read more...
When: February 23 – 26, 2015
Where: Las Vegas, NV
Discover how-to details and strategies for fast, measurable digital marketing success. All of it is real-world experience grounded in rigorous research and taught by successful marketers who face your same challenges. Learn how to make your email campaigns — and your career — more successful than ever and do it within a world-class venue. It's no wonder leading organizations consider Email Summit a priority investment year after year.
Read more...