Content Strategies
Written by Kim Ann Zimmermann, Managing Editor
Tuesday, 25 November 2014 10:00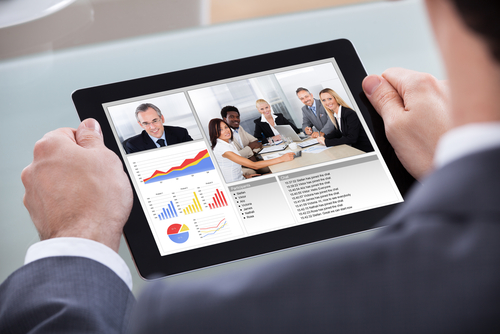 Gone are the days of B2B marketers developing content simply to generate new leads. Creating sales enablement content to drive prospects further down the funnel is now a critical part of the B2B marketer's role. However, progressive marketers are moving beyond the usual product spec sheets and PowerPoint presentations — and instead are collaborating with the sales team on video, audio, interactive content such as assessment tools, ROI calculators and other messaging to help close more deals.
According to Demand Gen Report's 2014 Content Preferences Survey, 50% of participants viewed video in the past 12 months to research a B2B purchase. Nearly all (95%) of the respondents to a recent Demand Metric research, Video Content Metrics Benchmark Report, found that video as a form of marketing and sales content is becoming "somewhat" to "far more" important.
Read more...
Industry News
Tuesday, 25 November 2014 09:50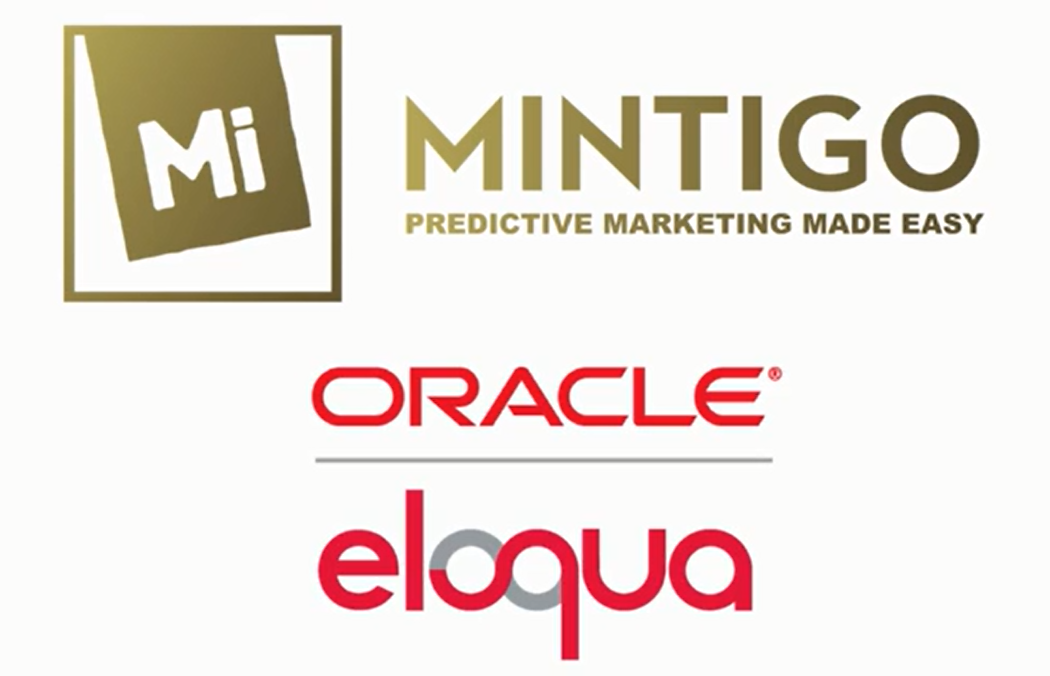 Mintigo, a predictive marketing platform provider, announced the launch of its native predictive marketing and lead scoring application on the Oracle Marketing AppCloud. The new application is designed to give marketers real-time predictive marketing capabilities — alongside predictive lead scoring — within the Oracle Marketing Cloud.
The solution intends to help marketers locate prospective buyers quickly and efficiently by leveraging predictive analytics to analyze buying personas and buying intent. Users will have access to data on roughly 70 million individuals, positioning them with a holistic view on prospective buyers.
Read more...
Rich Media
Monday, 24 November 2014 00:00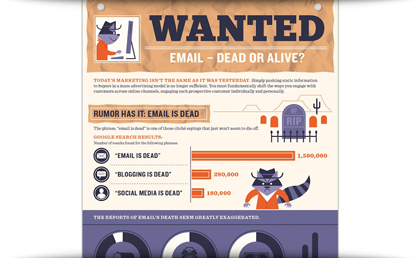 Emerging channels such as social media have marketers questioning if email is the most effective way to contact prospective buyers. This infographic from Marketo highlights some interesting facts disproving the rumor that email is dead, and how marketers can still leverage this channel to engage target audiences.
Read more...
Industry News
Monday, 24 November 2014 09:18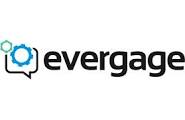 Evergage, a real-time web personalization platform provider, released new capabilities designed to help marketers design targeted and personalized campaigns.
Whether it is through a computer or mobile device, the new features are positioned to help users deliver relevant, personalized content based on the target's buyer persona. This ultimately allows companies to shape the buying journey on their terms while providing a unique customer experience.
Read more...
Industry News
Friday, 21 November 2014 10:15

According to recent survey from Brainshark, roughly one third (32%) of sales trainers describe their organization's current sales training programs as "effective."
The study, consisting of responses from 162 sales training professionals from companies of various sizes and industries, shows that nearly half of training professionals (48%) say their organization's sales training content isn't engaging enough to work. Also, 25% say the materials created don't match the sales teams' needs.
Read more...
<< Start < Prev 1 2 3 4

5

6 7 8 9 10 Next > End >>


Page 5 of 291
Demanding Views
By Hana Abaza, Director of Marketing, Uberflip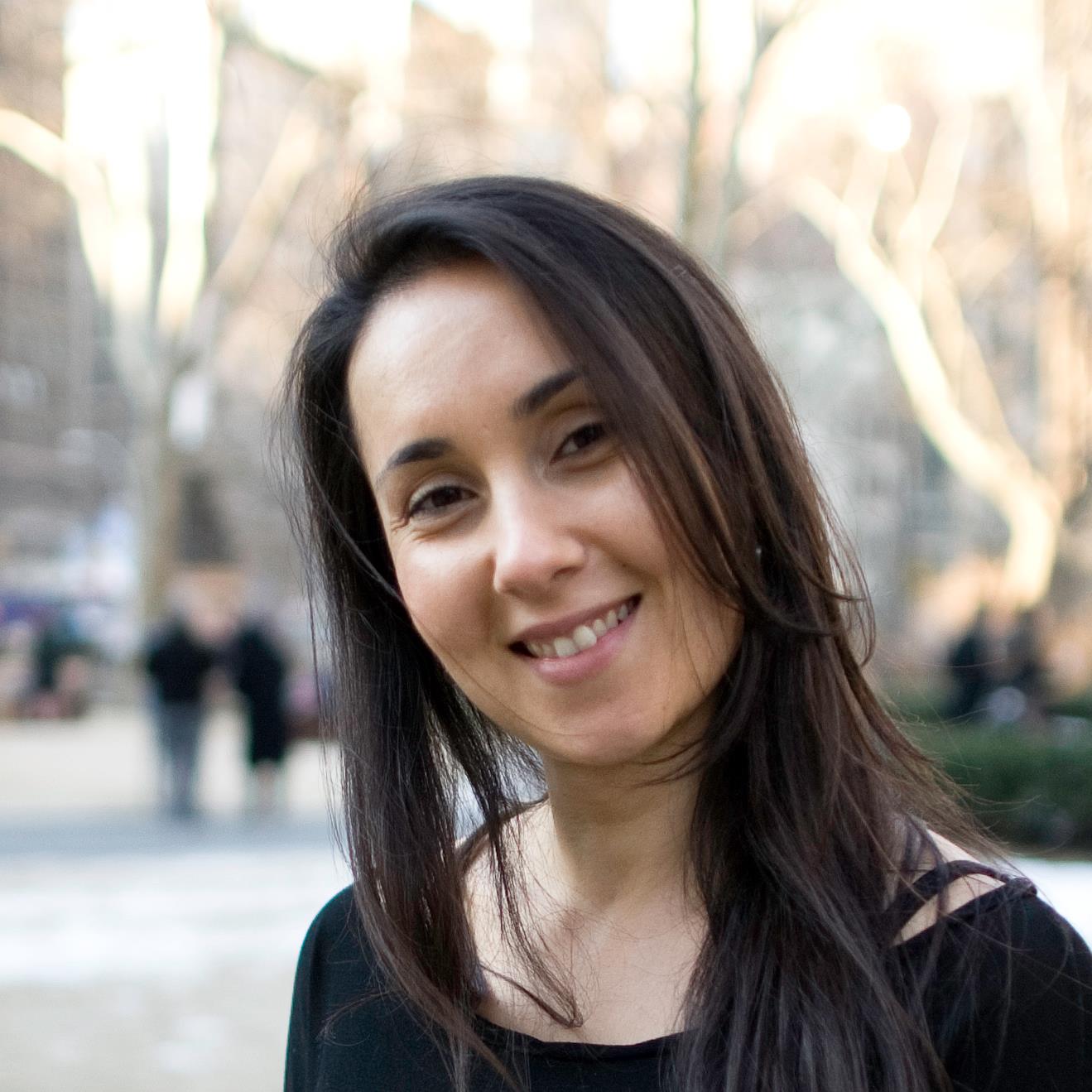 Good, relevant content will attract visitors. Great content will keep them around a little longer. But only a truly optimized content marketing experience will ultimately convert those visitors into leads, and eventually customers.
Read more...
Bulletin Board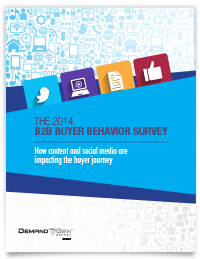 Demand Gen Report's 2014 B2B Buyer Behavior Survey provides insights into how B2B buyers make their decisions. Buyers are waiting longer to engage with sales, but they are more satisfied with the process than in years past. For an in-depth look at this research, download the report now!
Solution Spotlight

Apttus is a contract management solution designed to offer end-to-end contract lifecycle management, from the initial quote to the closed deal.
Read more...
Follow Us
Industry Events
When: February 16 - 18, 2015
Where: Scottsdale, AZ
The B2B Content2Conversion Conference brings together the top thought leaders and practitioners in both content and demand generation. The combined agenda provides real-world case study examples, as well as actionable takeaways on how marketers can better target, engage and convert prospects into customers. Taking place in Scottsdale, Arizona, the B2B Content2Conversion Conference provides you with a playbook to optimize your 2015 marketing plans.
Read more...
When: February 23 – 26, 2015
Where: Las Vegas, NV
Discover how-to details and strategies for fast, measurable digital marketing success. All of it is real-world experience grounded in rigorous research and taught by successful marketers who face your same challenges. Learn how to make your email campaigns — and your career — more successful than ever and do it within a world-class venue. It's no wonder leading organizations consider Email Summit a priority investment year after year.
Read more...