Rich Media
Wednesday, 08 October 2014 07:51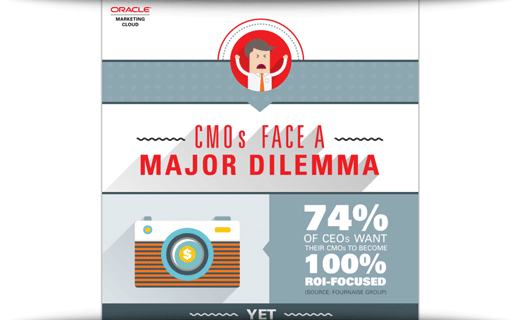 The C-suite has risen their expectations for the chief marketing officer (CMO), but the lack of a holistic view of customer data is preventing CMOs — and their marketing teams — from measuring the company's efforts. This infographic from Oracle Marketing Cloud highlights various challenges that today's CMOs face in their effort to maximize ROI, while also providing tips to overcome these challenges.
Read more...
Research
Wednesday, 08 October 2014 06:15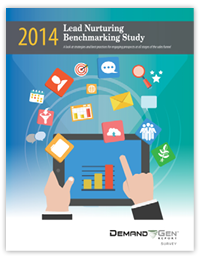 In Demand Gen Report's inaugural Lead Nurturing Benchmarking Study, many B2B marketers report they are leveraging several years of experience in developing lead nurturing campaigns. 71% state that they leverage lead nurturing in their demand generation initiatives, while 19% plan to implement it within the next year.
Those who have already began using lead nurturing have seen improved campaign response and the ability to deliver more qualified leads to the sales team, among other benefits. Lead nurturing veterans are now implementing more sophisticated campaigns for even more positive results.
Read more...
Industry News
Tuesday, 07 October 2014 08:03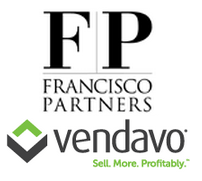 Francisco Partners, a tech-focused private equity firm, announced it has reached a definitive agreement to acquire Vendavo, a B2B pricing solutions provider. The acquisition is designed to promote further growth — expanding its marketing and sales team while also boosting cloud development.
"Pricing is one of the most important factors for driving profit to the bottom line, and Vendavo is an early mover in the B2B pricing space," said Petri Oksanen, a partner at Francisco Partners. "We look forward to partnering with the Vendavo leadership team to capitalize on this market opportunity and accelerate growth."
Read more...
Content Strategies
Monday, 06 October 2014 08:23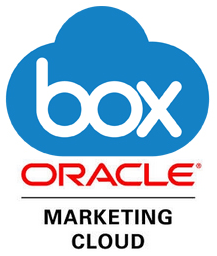 Oracle Marketing Cloud announced that it has expanded its integration with Box, a cloud-based content management service for businesses. The integration with Box is designed to help marketers improve collaboration, streamline processes and better manage digital assets.
The integration intends to help marketers quickly and effectively plan, produce and publish marketing content, while also providing a single location to store and manage assets. Oracle Marketing Cloud customers can develop content with commonly used tools, such as Microsoft Office products and PDFs, and convert these into HTML5.
Read more...
Social & Mobile
Friday, 03 October 2014 10:07

SlideShare, LinkedIn's presentation sharing platform, announced the availability of its iOS mobile application. The app was designed for the iPhone 6 and iPhone 6 Plus, and was built on Swift — the programming language for iOS and OS X.
The app is positioned to deliver personalized content from roughly 15 million presentations through the user's mobile device. The app offers a news feed tailored to the user, intended to display content from other SlideShare users within their professional network. The news feed can also share content from categories and topics the user is interested in.
Read more...
<< Start < Prev 1 2 3 4 5

6

7 8 9 10 Next > End >>


Page 6 of 282
Demanding Views
By Eric Vidal, Director of Product Marketing, InterCall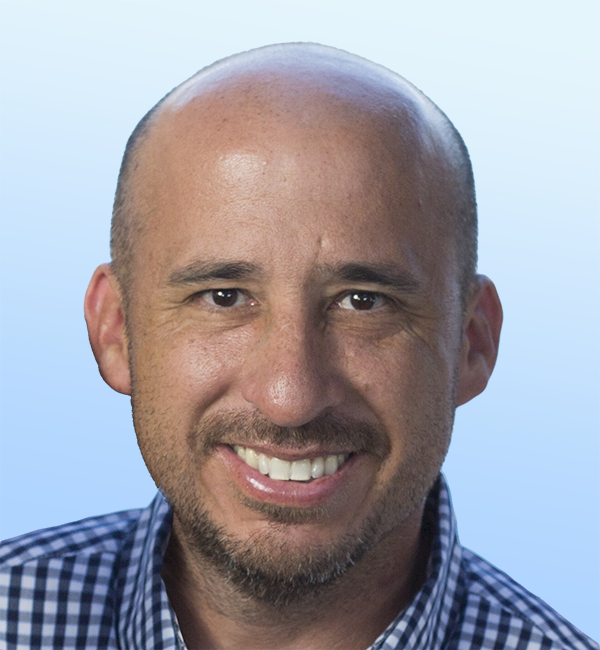 Many companies have turned to content marketing as an effective way to boost their search engine rankings, promote their products or services and connect with customers. But when producing original content, marketers should be mindful of a few practices that will discredit their web site and scare readers away. In the spirit of Halloween, here are three spooky content marketing practices to avoid.
Read more...
Bulletin Board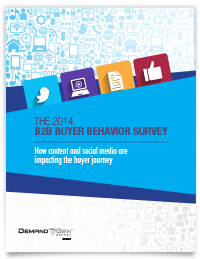 Demand Gen Report's 2014 B2B Buyer Behavior Survey provides insights into how B2B buyers make their decisions. Buyers are waiting longer to engage with sales, but they are more satisfied with the process than in years past. For an in-depth look at this research, download the report now!
Solution Spotlight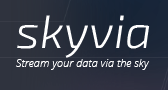 Skyvia is a cloud data integration service that is positioned to integrate a company's cloud-based CRM system with roughly 15 data sources.
Read more...
Follow Us
Industry Events
When: November 11 – 13, 2014
Where: Raleigh, NC
Internet Summit is a premier digital strategies forum with a goal of educating and promoting forward thinking and thought leadership on topics related to internet business and marketing. Attendees come from a broad range of organizations including National Brands, Agencies, Technology Companies, Media, B2B Providers, Associations & Nonprofits and Startups.
Read more...
When: February 16 - 18, 2015
Where: Scottsdale, AZ
The B2B Content2Conversion Conference brings together the top thought leaders and practitioners in both content and demand generation. The combined agenda provides real-world case study examples, as well as actionable takeaways on how marketers can better target, engage and convert prospects into customers. Taking place in Scottsdale, Arizona, the B2B Content2Conversion Conference provides you with a playbook to optimize your 2015 marketing plans.
Read more...
When: February 23 – 26, 2015
Where: Las Vegas, NV
Discover how-to details and strategies for fast, measurable digital marketing success. All of it is real-world experience grounded in rigorous research and taught by successful marketers who face your same challenges. Learn how to make your email campaigns — and your career — more successful than ever and do it within a world-class venue. It's no wonder leading organizations consider Email Summit a priority investment year after year.
Read more...