Industry News
Tuesday, 24 June 2014 08:12

InsideView, a CRM Intelligence platform, announced that it is introducing new collaborative capabilities to Microsoft Dynamics through its Insights application. The new features are designed to enhance the efficiency of communication and collaboration among work teams by allowing users to post articles and events to Yammer feeds without having to switch applications.
InsideView partnered with Microsoft Dynamics CRM last year, providing users with company and contact information, professional connections and relevant news and social insights.
Read more...
Industry News
Monday, 23 June 2014 13:39

Autopilot, a marketing automation platform, announced the launch of its CoPilot email sales automation tool. The new solution is designed to help companies easily find and engage their prospects using automated email flows.
The service aims to remove all of the manual tasks that sales development teams often spend much of their days on and automatically engages prospective clients through automated outbound campaigns.
Read more...
Industry News
Friday, 20 June 2014 08:45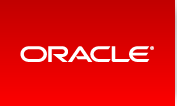 Oracle Corporation announced that fiscal Q4 2014 revenues were up 3% to $11.3 billion, while software and cloud revenues were up 4% to $8.9 billion. In addition, cloud infrastructure-as-a-service (IaaS) revenues were up 13% to $128 million. New software licenses revenues were unchanged at $3.8 billion. Software license updates and product support revenues were up 7% to $4.7 billion.
For fiscal year 2014, total revenues were up 3% at $38.3 billion, while cloud IaaS revenues were $456 million. New software licenses revenues were unchanged at $9.4 billion, while software license updates and product support revenues were up 6% to $18.2 billion.
Read more...
Industry News
Friday, 20 June 2014 06:50

SIM Partners, a local and social marketing automation SaaS technology provider, raised $8 million in Series A funding to further develop its Velocity platform.
Velocity is designed to maximize an enterprise brand's social, search and mobile reach at a location level through automation and scalability. The Saas solution uses data, context and conversions to deliver quantifiable results.
Read more...
Data Management
Thursday, 19 June 2014 09:09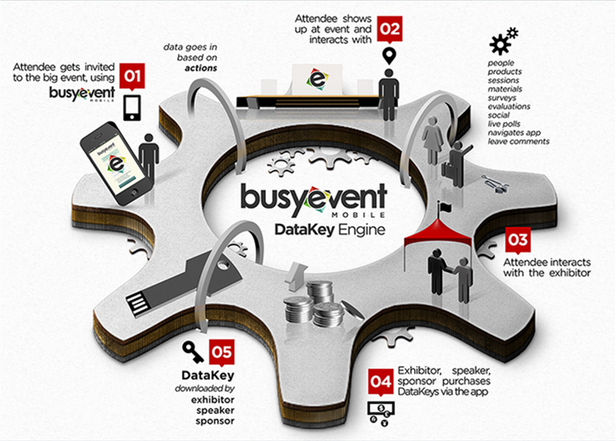 BusyEvent Mobile, a mobile event app provider, announced the availability of its enhanced DataKeys feature that enables event sponsors, exhibitors and speakers to collect, purchase, and download attendee data. The information is available any time before, during or after an event.
Over the course of an event, DataKeys monitors 25 various attendee interactions that can be leveraged immediately on the event floor, allowing users to analyze and qualify prospective buyers in real time. Leads can also be directly exported into CRM, SFA and marketing automation solutions.
Read more...
<< Start < Prev 1 2 3 4 5 6 7 8

9

10 Next > End >>


Page 9 of 264
Demanding Views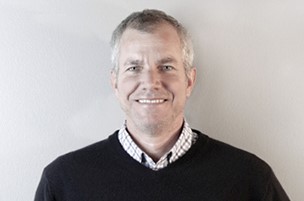 By Brian Kelly, CMO, InsideView
Marketing and sales departments in most companies are not working cohesively. This disconnect creates a less-than-effective strategy to develop long-lasting relationships with leads. Marketers traditionally gather minimal information about leads, which they then transfer to sales professionals who attempt to make a connection. This process is generally inefficient and ineffective.
Read more...
Bulletin Board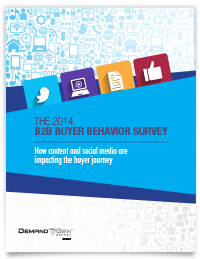 Demand Gen Report's 2014 B2B Buyer Behavior Survey provides insights into how B2B buyers make their decisions. Buyers are waiting longer to engage with sales, but they are more satisfied with the process than in years past. For an in-depth look at this research, download the report now!
Solution Spotlight

VideoShare is a new solution from uStudio positioned to help organizations share videos and measure their use across sales, marketing and services operations.
Read more...
Follow Us
Industry Events
When: August 10 – 12, 2014
Where: New York, NY
This three day conference includes an exhibit hall with affiliates, merchants, vendors, and networks, as well as multiple tracks of educational sessions covering the latest trends and information from affiliate marketing experts.
Read more...
When: September 15 – 18, 2014
Where: Boston, MA
INBOUND's purpose is to provide the inspiration, education, and connections you need to transform your business. This September, we will host thousands of marketing and sales professionals from almost every industry imaginable and from all corners of the globe at the Boston Convention & Exhibition Center. In 2013, we had 5,500 attendees from 35 countries, and we're excited to be bigger than ever this year.
Read more...
When: October 8 – 10, 2014
Where: Boston, MA
Are you armed and ready to meet the marketing challenges of today, tomorrow, and beyond? With technology and the way we live changing rapidly, B2B marketers have so many options and tools that it can be overwhelming. At the 2014 B2B Marketing Forum we will have inspirational speakers presenting on the hottest, smartest topics—giving you the knowledge you need to thrive in 2014, 2015 and beyond. Get ready to bullet-proof your marketing for the future and come out a modern marketing rock star!
Read more...