Industry News
Tuesday, 15 July 2014 09:46

A new Corporate Visions study reveals a disconnect between where sales people feel pressure and how well their companies prepare them for critical sales conversations.
Sales reps feel "grossly unprepared" when it comes to interactions regarding justifying the investment and negotiations, according to Tim Riesterer, chief strategy and marketing officer for Corporate Visions.
Read more...
Content Strategies
Written by Kim Ann Zimmermann, Managing Editor
Monday, 14 July 2014 08:17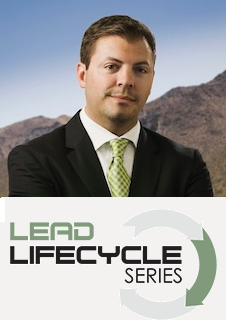 Demand Gen Report will be holding the inaugural Lead Lifecycle Series #LLCSeries, a week-long series of webinars offering case study examples and best practices covering each stage the buying cycle.
DGR caught up with Justin Gray, CEO of LeadMD, as he prepared for his presentation, titled: Benchmarking The Buyer's Journey. Check out the agenda and register once for the entire series.
Read more...
Industry News
Friday, 11 July 2014 08:39

Brainshark has announced two new features for its Rapid Learning management solution, including the ability to sync course data with Salesforce and directly import third-party content that complies with standards for online learning content—known as SCORM .
With the SCORM Import Module, users can now import third-party SCORM-compliant content into Brainshark Rapid Learning as individual courses or as part of multi-course curriculums. Rapid Learning users can now maximize their investments in third-party tools to create the perfect learning environment.
Read more...
Demand Generation Strategies
Written by Kim Ann Zimmermann, Managing Editor
Thursday, 10 July 2014 14:24

Recently acquired by TIBCO Software, Jaspersoft is a commercial open source business intelligence software provider that operates on a subscription revenue model. The company's last venture capital funding round was in June 2011 and the goal was to be self-funded by the end of 2013. That was a tall order, considering that as of April 2012, 85% of the pipeline was sourced by marketing; there was no service level agreement between sales and marketing; and there were wide fluctuations in lead flow.
To fund the business without additional venture capital, the company had to get lean. That meant growing new business by 30% while reducing marketing spend by 12%.
Read more...
Industry News
Thursday, 10 July 2014 09:09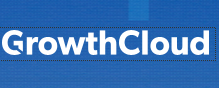 GrowthCloud, a provider of cloud-based revenue planning and execution software, announced the launch of GrowthCloud 2.0, which includes a variety of new features and capabilities that will help users increase their revenue performance.
Opportunity Modeling is one of the many new features that allows GrowthCloud to have better visibility and more control into their revenue's future. Along with this, the new Risk Modeling feature continuously locates risks and connects them to the company's strategic and revenue impact—aiding users in minimizing financial risk factors.
Read more...
<< Start < Prev 1 2 3 4 5 6 7 8

9

10 Next > End >>


Page 9 of 268
Demanding Views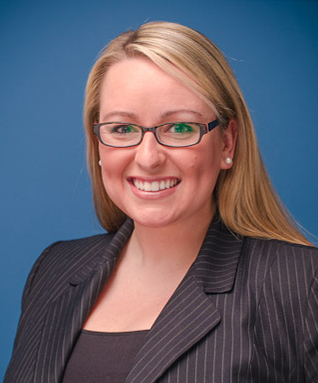 By Lauren Brubaker, Demand Gen Manager, NetProspex
Take a second and think about your lead conversion rate. Could you name it right now? Hopefully you can. Conversion rates from inquiry to MQL — and MQL to opportunity — are two crucial stats that demand gen marketers should always have at the ready. Why? Because they tell you how your lead nurturing programs are performing, and lead nurturing is a demand gen marketer's bread and butter.
Read more...
Bulletin Board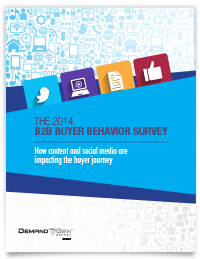 Demand Gen Report's 2014 B2B Buyer Behavior Survey provides insights into how B2B buyers make their decisions. Buyers are waiting longer to engage with sales, but they are more satisfied with the process than in years past. For an in-depth look at this research, download the report now!
Solution Spotlight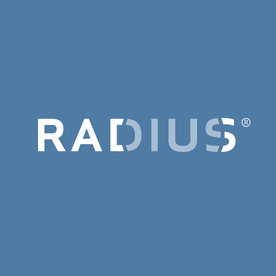 Radius is designed to help B2B marketers create targeted lead lists and measure campaign performance when marketing to SMB prospects.
Read more...
Follow Us
Industry Events
When: September 15 – 18, 2014
Where: Boston, MA
INBOUND's purpose is to provide the inspiration, education, and connections you need to transform your business. This September, we will host thousands of marketing and sales professionals from almost every industry imaginable and from all corners of the globe at the Boston Convention & Exhibition Center. In 2013, we had 5,500 attendees from 35 countries, and we're excited to be bigger than ever this year.
Read more...
When: October 8 – 10, 2014
Where: Boston, MA
Are you armed and ready to meet the marketing challenges of today, tomorrow, and beyond? With technology and the way we live changing rapidly, B2B marketers have so many options and tools that it can be overwhelming. At the 2014 B2B Marketing Forum we will have inspirational speakers presenting on the hottest, smartest topics—giving you the knowledge you need to thrive in 2014, 2015 and beyond. Get ready to bullet-proof your marketing for the future and come out a modern marketing rock star!
Read more...
When: October 13 – 16, 2014
Where: San Francisco, CA
Whether you're a company of five or a Fortune 500, you're going to learn a lot of innovative ways to improve your business at Dreamforce. With over 1,400 sessions and thousands of live solutions from the world's largest cloud ecosystem, Dreamforce has tailored content specific to your business size and type, for any role in your company.
Read more...