Demand Generation Strategies
Written by Kim Ann Zimmermann, Managing Editor
Tuesday, 22 July 2014 08:20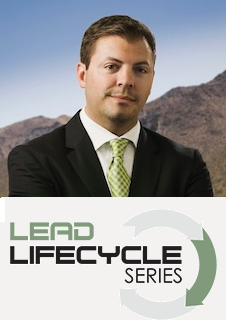 The concept of a traditional buying funnel has been around since 1898, but reality is that today's buying process is more circular.
"The typical funnel model is a very linear and volume-driven process, but in reality, the buying journey today is much more complex," LeadMD's Justin Gray told the audience of his Lead LifeCycle Series webinar, titled: Benchmarking The Buyer's Journey. The series runs through July 25 and sessions are available on demand.
Read more...
Content Strategies
Monday, 21 July 2014 09:43

Forrester Research unveiled the results of its latest study, which revealed that while many B2B marketers are embracing content marketing, many are still early on in the journey from product-focused to relationship-building content.
According to the survey, 85% of B2B marketers fail to connect content activity to business value, even though roughly half (51%) of those surveyed state their content marketing strategies are mature. This ultimately prevents marketers from retaining customers and creating long-term relationships, according to the research.
Read more...
Industry News
Friday, 18 July 2014 08:56

SAVO Group announced the launch of Sales Presentation Pro, a tool designed to guide users through the PowerPoint presentation compilation process to expedite creation, maintain brand consistency and ensure regulatory compliance.
In the company's Maturity Benchmark assessment of more than 300 customers, SAVO determined that only 38% of companies are effective at controlling sales content and messaging to ensure compliance with company policies and regulatory requirements. Sales Presentation Pro uses a Q&A wizard that applies business logic, content and industry priorities to recommend relevant presentation slides for final decks.
Read more...
Demand Generation Strategies
Written by Kim Ann Zimmermann, Managing Editor
Thursday, 17 July 2014 08:44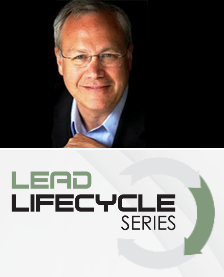 Demand Gen Report will be holding the inaugural Lead Lifecycle Series #LLCSeries, a week-long series of webinars offering case study examples and best practices covering each stage the buying cycle.
DGR caught up with Brian Kardon, CMO of Lattice Engines, as he prepared for his webinar, The Evolution of Lead Scoring: From Rules Based to Predictive.
Read more...
Rich Media
Wednesday, 16 July 2014 00:00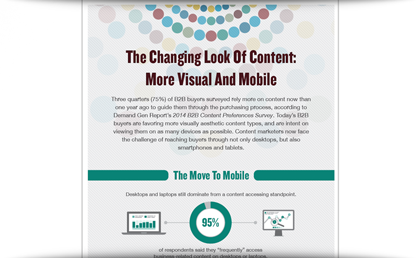 Today's B2B buyer is gravitating toward more visual content that that is easily accessible and viewable on multiple devices. B2B buyers are also consuming content more frequently, with 75% saying that they rely more on content than a year ago as they make buying decisions. Those are a few of the finding of Demand Gen Report's 2014 B2B Content Preferences Survey highlighted in this infographic.
Read more...
<< Start < Prev 1 2 3 4 5 6 7 8

9

10 Next > End >>


Page 9 of 270
Demanding Views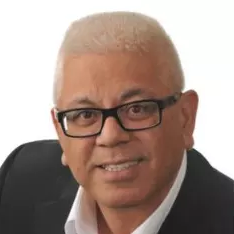 An Interview With Louis Foong, President & CEO, The ALEA Group
The continuous innovations in B2B marketing strategies and technologies have left marketers in a state of limbo — trying to keep up with the changes being made in their daily routines.
In a recent interview with Demand Gen Report, Louis Foong, President and CEO of The ALEA Group, discussed how marketing departments are handling the constantly changing B2B marketing environment.
Read more...
Bulletin Board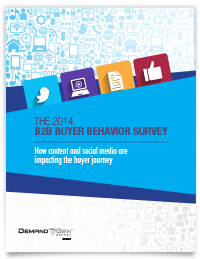 Demand Gen Report's 2014 B2B Buyer Behavior Survey provides insights into how B2B buyers make their decisions. Buyers are waiting longer to engage with sales, but they are more satisfied with the process than in years past. For an in-depth look at this research, download the report now!
Solution Spotlight

Ebsta is a solution designed to provide Salesforce users with Gmail and Google Calendar integration, with the goal to simplify the way marketers organize communications within their CRM system.
Read more...
Follow Us
Industry Events
When: September 15 – 18, 2014
Where: Boston, MA
INBOUND's purpose is to provide the inspiration, education, and connections you need to transform your business. This September, we will host thousands of marketing and sales professionals from almost every industry imaginable and from all corners of the globe at the Boston Convention & Exhibition Center. In 2013, we had 5,500 attendees from 35 countries, and we're excited to be bigger than ever this year.
Read more...
When: October 8 – 10, 2014
Where: Boston, MA
Are you armed and ready to meet the marketing challenges of today, tomorrow, and beyond? With technology and the way we live changing rapidly, B2B marketers have so many options and tools that it can be overwhelming. At the 2014 B2B Marketing Forum we will have inspirational speakers presenting on the hottest, smartest topics—giving you the knowledge you need to thrive in 2014, 2015 and beyond. Get ready to bullet-proof your marketing for the future and come out a modern marketing rock star!
Read more...
When: October 13 – 16, 2014
Where: San Francisco, CA
Whether you're a company of five or a Fortune 500, you're going to learn a lot of innovative ways to improve your business at Dreamforce. With over 1,400 sessions and thousands of live solutions from the world's largest cloud ecosystem, Dreamforce has tailored content specific to your business size and type, for any role in your company.
Read more...