Demand Generation Strategies
Friday, 19 April 2013 12:29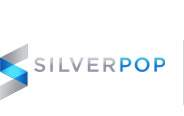 Computer hardware, telecom and retail were among the highest performing verticals in Silverpop's recently released 2013 Email Marketing Benchmarks Study. In addition to the standard email marketing benchmarks, the report provides a breakdown of data by top-quartile, median and bottom-quartile performers and analysis by industry and geography.

"In today's very multichannel world, email still plays a critical role in marketing departments across all industries," said Loren McDonald, VP of Industry Relations for Silverpop. "Email remains the most effective channel for delivering personalized, dynamic messages at the right time. For marketers seeking to set their messages apart from the rest of the pack, this benchmark report serves as a baseline for them to not only see where they stand against their peers, but also the direction — and how far — they need to go to be considered a top performer."
Read more...
Industry News
Friday, 19 April 2013 10:10

Act-On Software, cloud-based integrated marketing automation software provider, announced Q1 2013 results; 247% revenue and 100% employee increase compared to the same time last year.

The Act-On Partner Ecosystem (APEX) program, which began in Q3 2012, has also seen notable success. Act-On reported that the APEX program has increased its total number of partners to 287. In addition, Act-On rolled out the Agency Control Panel feature. This tool enables agency partners with a single sign-on management interface to provision, manage and report on multiple Act-On accounts. Agencies using this feature can provide clients with revenue impact report that measure campaign performance from initial lead generation to customer acquisition, according to company officials.
Read more...
Industry News
Thursday, 18 April 2013 07:42

Leadspace, a B2B social lead targeting technology provider, doubled its customer base in Q1 over the previous quarter as B2B brands such as Marketo, Jive and Stylesight adopted the company's social lead targeting solution to refine customer acquisition and boost sales efficiency.
Leadspace solution enables marketers to precisely target their ideal customer and optimize the time, effort and money spent to convert the most valuable prospects, according to company officials.
Read more...
Content Strategies
Written by Matthew S. McKenzie
Wednesday, 17 April 2013 07:47
More than ever, B2B buyers rely on content – all types of content – to research and make purchasing decisions. That's good news for content marketers working to validate their approach and secure more resources for their campaigns.
According to our 2013 B2B Content Preferences Survey, however, content marketers also face a growing number of challenges. Many buyers say they are overwhelmed by the amount of content available to them; they are more concerned about finding trustworthy content that focuses on hard data and demonstrable value, rather than still-typical sales messages.
Read more...
Rich Media
Tuesday, 16 April 2013 18:53
Only 24% of companies that are monitoring their social media accounts said they were monitoring the ROI of social campaigns, according to this infographic from Infosys. Are you monitoring what matters?
Read more...
<< Start < Prev 91 92 93 94 95 96 97 98 99

100

Next > End >>


Page 100 of 270
Demanding Views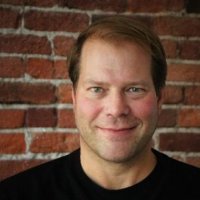 By John Bara, CMO, Mintigo
I have been through multiple mergers and acquisitions in the software industry. In each case, business models depend on successful cross-selling of new products and services to respective customer bases of the newly combined companies.
Have you been a part of a merger or acquisition? Was the newly combined company pleased with the results, or did they disappoint? What was the success rate of finding existing customers to cross-sell the newly acquired products or services? How were those targets selected?
Read more...
Bulletin Board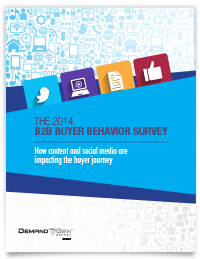 Demand Gen Report's 2014 B2B Buyer Behavior Survey provides insights into how B2B buyers make their decisions. Buyers are waiting longer to engage with sales, but they are more satisfied with the process than in years past. For an in-depth look at this research, download the report now!
Solution Spotlight

ChimpSync is designed to provide MailChimp users with Salesforce integration, allowing users to sync contacts, leads and other campaign data between the two platforms.
Read more...
Follow Us
Industry Events
When: September 15 – 18, 2014
Where: Boston, MA
INBOUND's purpose is to provide the inspiration, education, and connections you need to transform your business. This September, we will host thousands of marketing and sales professionals from almost every industry imaginable and from all corners of the globe at the Boston Convention & Exhibition Center. In 2013, we had 5,500 attendees from 35 countries, and we're excited to be bigger than ever this year.
Read more...
When: October 8 – 10, 2014
Where: Boston, MA
Are you armed and ready to meet the marketing challenges of today, tomorrow, and beyond? With technology and the way we live changing rapidly, B2B marketers have so many options and tools that it can be overwhelming. At the 2014 B2B Marketing Forum we will have inspirational speakers presenting on the hottest, smartest topics—giving you the knowledge you need to thrive in 2014, 2015 and beyond. Get ready to bullet-proof your marketing for the future and come out a modern marketing rock star!
Read more...
When: October 13 – 16, 2014
Where: San Francisco, CA
Whether you're a company of five or a Fortune 500, you're going to learn a lot of innovative ways to improve your business at Dreamforce. With over 1,400 sessions and thousands of live solutions from the world's largest cloud ecosystem, Dreamforce has tailored content specific to your business size and type, for any role in your company.
Read more...