Content Strategies
Written by Fatima D. Lora, Assistant Editor
Thursday, 09 May 2013 07:00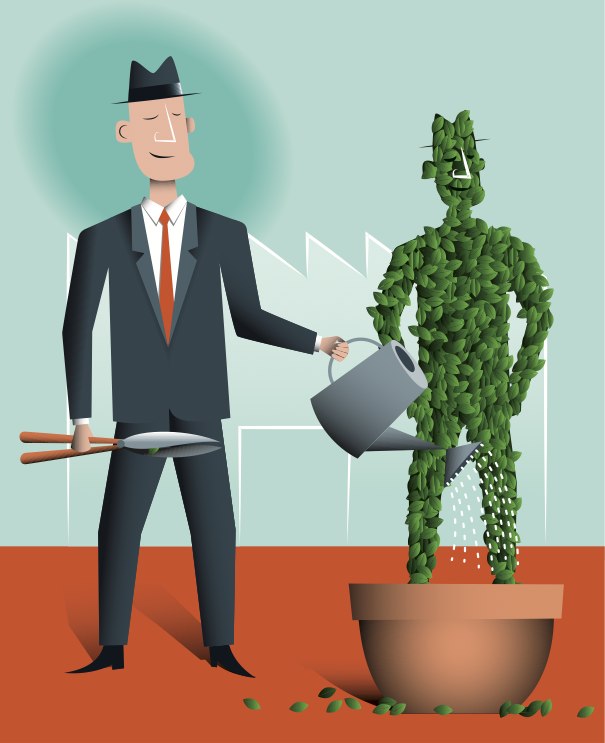 Generating the right content to power the lead funnel was one of the topics discussed during a panel session, titled: Models For Mid Funnel Content Campaigns at the B2B Content2Conversion Conference.
Moderator Clayton Stobbs, Director of Client Experience for Compendium, and panelists Rob Yoegel, Content Marketing Director for Monetate and Thomas Koletas, SVP of Advertising Sales for Madison Logic, shared real-world success stories from lead nurturing campaigns, including warming up stagnant leads and accelerating the conversion rates targeted accounts entering the pipeline.
Read more...
Demand Generation Strategies
Written by Kim Zimmermann
Wednesday, 08 May 2013 09:08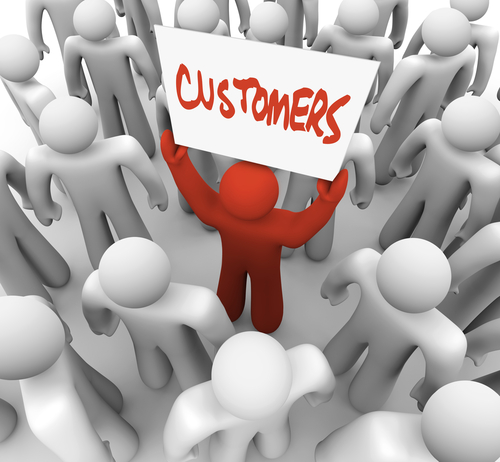 B2B marketers have been on a content binge of sorts over the past few years, developing all types of campaigns in a variety of formats to bolster their lead generation efforts. But in the past six months or so, observers say that B2B marketers are realizing that for content to truly resonate, they need to make an even more vigorous effort to understand their buyers, and hence the renewed focus on buyer personas.
"Everyone today is a publisher, and B2B marketers are recognizing that the pressure to publish more targeted and relevant content is growing at a rapid pace right now," said Adele Revella, President of Buyer Persona Institute. "Marketers are driven to produce assets. Developing buyer personas is a new skill for many marketers that requires a cultural shift."
Read more...
Industry News
Tuesday, 07 May 2013 11:00

SalesFUSION, a provider of cloud-based marketing automation software, announced the latest version of its software that features advanced prospect nurturing, sales enablement and event management tools.
SalesFUSION 8.0 includes an advanced designer tool for prospect nurturing, which allows users to build nurture marketing campaigns in a visual flow designer that ties sales and marketing actions together into a single integrated solution. This helps marketers by streamlining the entire lead to sales process and engages sales directly in nurture marketing programs through response alerts and lead follow-up task assignment.
Read more...
Rich Media
Tuesday, 07 May 2013 09:07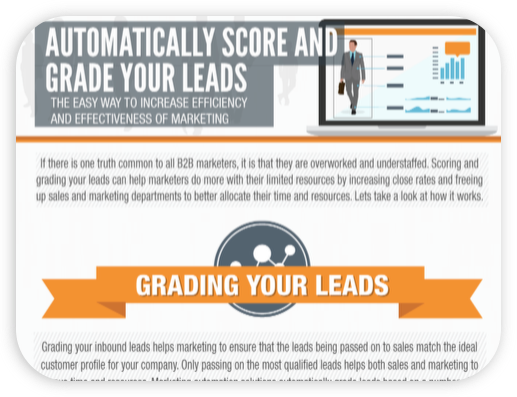 It is hard for busy B2B marketers to make time for lead grading and scoring efforts, but the payoff is worthwhile, according to this infographic from Pardot. This infographic also outlines the difference between grading and scoring prospects.
Read more...
Industry News
Monday, 06 May 2013 10:22

InsideView announced InsideView for Marketing, the latest offering on the InsideView CRM Intelligence Platform. InsideView for Marketing automatically adds social media, demographic and financial information to lead records, which often are limited to email. This eliminates the manual process of lead enrichment, according to InsideView officials.
Early adopters of InsideView for Marketing realized an average 50% savings over manual lead qualification processes and a 33% reduction in cost per lead, according to company officials. They also experienced an 11% increase in marketing qualified leads from web forms, and delivered 64% more leads that were accepted by sales.
Read more...
<< Start < Prev 91 92 93 94 95 96 97 98 99

100

Next > End >>


Page 100 of 274
Demanding Views
By You Mon Tsang, CEO, OutMarket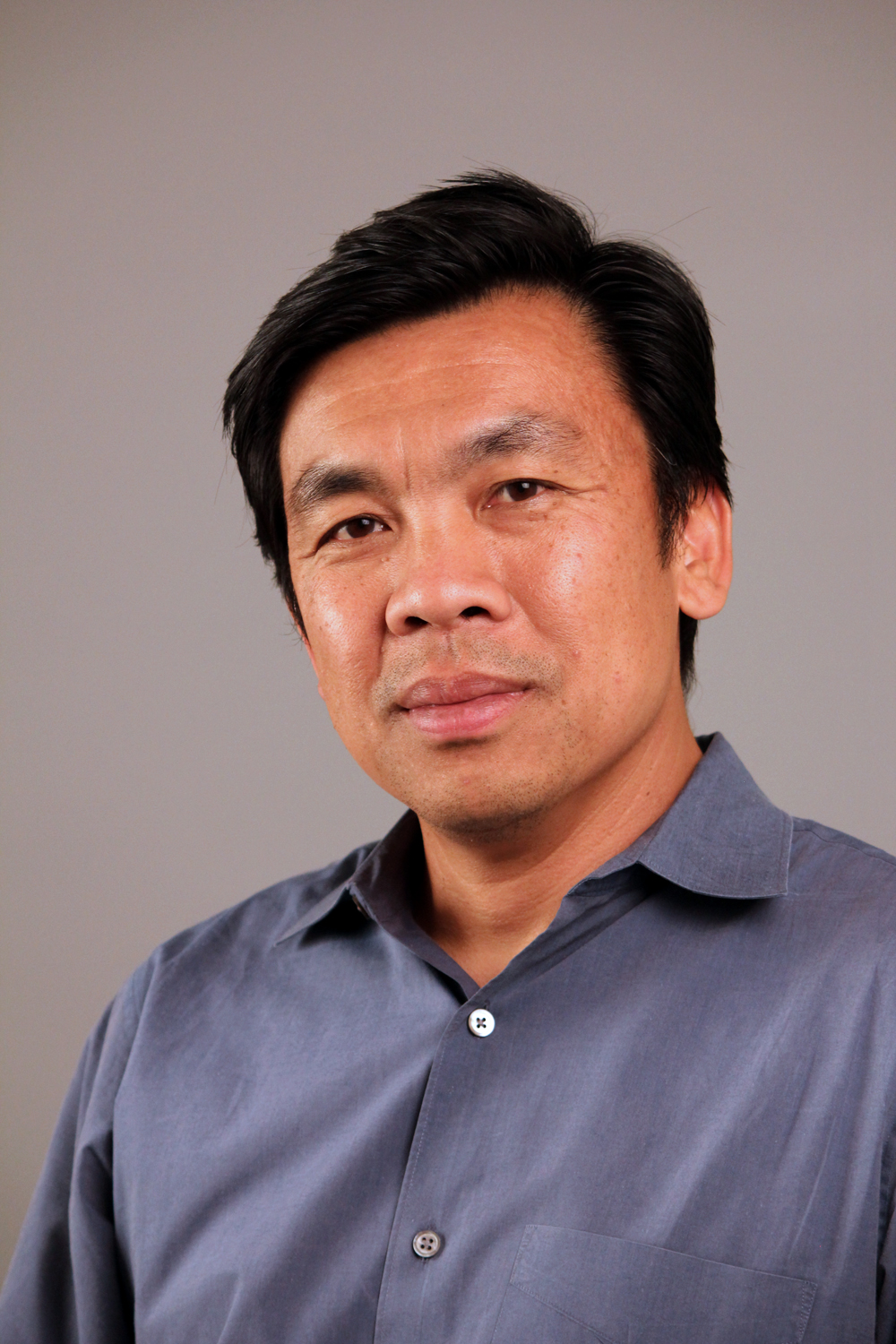 Over the past few years, digital media and mobility have created new ways to communicate, altering people's expectations and interactions. Today's citizens expect access to information whenever and wherever they want.
While most marketers understand their work is changing, marketing tactics and strategies have sometimes been slow to follow suit. Our State of Marketing report, performed by Market Connections, reveals a world in which marketers embrace evolution, incrementally or even hesitantly.
Read more...
Bulletin Board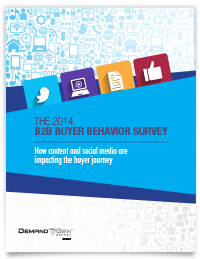 Demand Gen Report's 2014 B2B Buyer Behavior Survey provides insights into how B2B buyers make their decisions. Buyers are waiting longer to engage with sales, but they are more satisfied with the process than in years past. For an in-depth look at this research, download the report now!
Solution Spotlight

Zakscorer, an application created by Grazitti Interactive, is designed to leverage the sales intelligence, inside sales data and contact behavior for effective targeting of high-probability accounts.
Read more...
Follow Us
Industry Events
When: October 8 – 10, 2014
Where: Boston, MA
Are you armed and ready to meet the marketing challenges of today, tomorrow, and beyond? With technology and the way we live changing rapidly, B2B marketers have so many options and tools that it can be overwhelming. At the 2014 B2B Marketing Forum we will have inspirational speakers presenting on the hottest, smartest topics—giving you the knowledge you need to thrive in 2014, 2015 and beyond. Get ready to bullet-proof your marketing for the future and come out a modern marketing rock star!
Read more...
When: October 13 – 16, 2014
Where: San Francisco, CA
Whether you're a company of five or a Fortune 500, you're going to learn a lot of innovative ways to improve your business at Dreamforce. With over 1,400 sessions and thousands of live solutions from the world's largest cloud ecosystem, Dreamforce has tailored content specific to your business size and type, for any role in your company.
Read more...