Industry News
Tuesday, 10 December 2013 08:47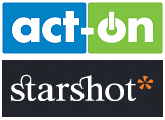 Starshot, a marketing agency focused on customer experience design and demand generation, has implemented Act-On for Agencies from Act-On Software to create and sustain demand for its clients' products and services.
On average, Act-On saves Starshot 96 person hours a month, according to agency officials. Act-On for Agencies has reduced the amount of time and resources Starshot requires to create custom emails and landing pages, and manage and report on client marketing programs. Act-On's intuitive user interface, robust feature set, and comprehensive template library makes it easy for Starshot to create campaigns, without involving the design team.
Read more...
Industry News
Monday, 09 December 2013 09:30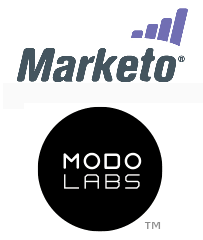 Marketo and Modo Labs, a mobile engagement platform provider, announced an integration that is designed to help marketers track and engage prospects on mobile web sites and apps created with the Kurogo Publisher solution from Mondo Labs.
The partnership will also provide nurturing tools to help marketers build prospect files and learn more about the behaviors of mobile web site and app users, according to officials for both companies.
Read more...
Industry News
Friday, 06 December 2013 09:34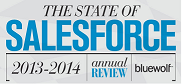 Consulting firm Bluewolf recently released its annual The State of Salesforce report that revealed CRM has become an enterprise-wide platform that can unite sales, service, marketing and the back office.
The report, produced in partnership with the MIT Sloan School of Management, surveyed more than 450 Salesforce users throughout North America, Europe and Australia.
Read more...
Industry News
Wednesday, 04 December 2013 16:36

InsightSquared, a Salesforce analytics software provider for small and mid-size companies, launched the latest version of its platform that introduces more than 300 best practices reports and feature improvements designed to drive effective sales performance management.
According to company officials, the updated application provides salespeople with reports that offer instant actionable insights to help grow sales performance and productivity.
Read more...
Rich Media
Wednesday, 04 December 2013 11:55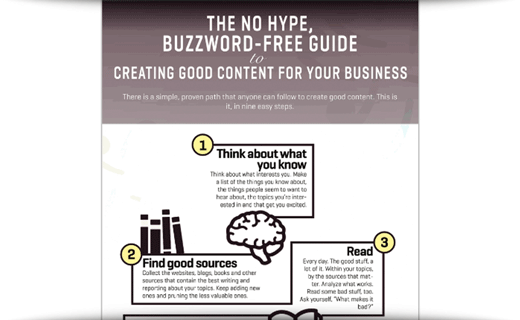 Compelling content requires finding great sources, meeting deadlines and building in time for editing. Spundge, a content platform vendor, has compiled this infographic that outlines the critical steps to generating content that influences prospects and moves them along the pipeline.
Read more...
<< Start < Prev 91 92 93 94 95 96 97 98 99

100

Next > End >>


Page 100 of 314
Demanding Views
By Paul Mandeville, QuickPivot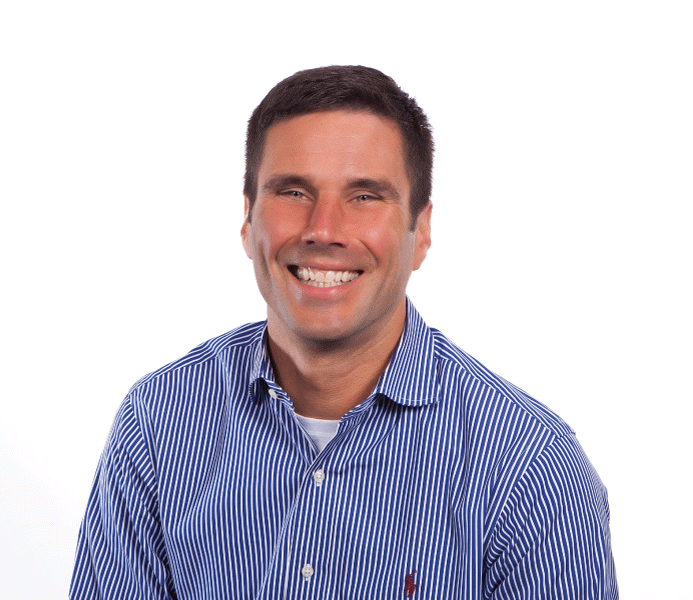 Despite access to powerful marketing technology, B2B marketers continue to hamstring themselves when it comes to connecting with their customers — particularly in comparison to their B2C counterparts.
While B2C companies and products maintain vibrant digital communities — fueled by content and conversations — B2B products are often conspicuously absent from these channels or focus heavily on pushing corporate messages that their buyers don't care about.
Read more...
Bulletin Board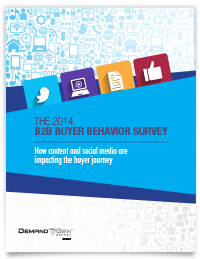 Demand Gen Report's 2014 B2B Buyer Behavior Survey provides insights into how B2B buyers make their decisions. Buyers are waiting longer to engage with sales, but they are more satisfied with the process than in years past. For an in-depth look at this research, download the report now!
Solution Spotlight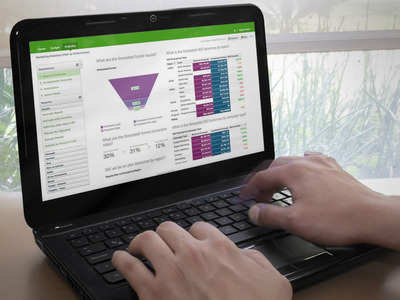 Allocadia is a marketing performance management software designed to help marketers enhance their planning and budgeting capabilities to improve overall ROI.
Read more...
Follow Us
Industry Events
When: June 8 - 11, 2015
Where: Chicago, IL
eMetrics Summit is the only comprehensive event dedicated to digital analytics and marketing optimization. As the leading conference covering the impact of data & technology on marketing, the eMetrics Summit focuses on driving business results through data analysis and technology adoption.
Read more...