Social & Mobile
Written by DG Report
Tuesday, 05 June 2012 11:02
The move to mobile is just impossible to ignore, and according to expert CK Kerley, mobile is a must-have business tool- "B2B's lifelines to livelihoods." In this video, CK offers ideas and examples on how to give B2B collateral more depth, such as adding QR codes, to bring complex content to life and better connect with audiences.
Demand Generation Strategies
Monday, 04 June 2012 09:37

According to a recent study, the most successful marketing organizations get a significantly higher budget than their less effective competitors – and they're investing that money in a variety of cutting-edge activities.
The study, Best Practices of the Best Marketers, involved an online survey that includes responses from 121 marketers representing 117 unique organizations.  It grouped respondents into three categories – leaders, medians and laggards – based on their organizations' effectiveness in six key categories.
Read more...
Revenue Strategies
Friday, 01 June 2012 11:40

Companies that employ mature Revenue Performance Management (RPM) strategies get a much bigger pipeline contribution from their marketing efforts, according to a recent Marketo Benchmark Report.
According to the report, companies that excel at RPM achieve 101% of their target revenue plans, while average companies achieve only 77% and those with the least mature RPM strategies achieve only 54%, according to the Benchmark on Revenue Performance Management (RPM).
Read more...
Industry News
Thursday, 31 May 2012 10:13

Google Analytics has added LogMyCalls, a call tracking and mobile marketing automation solution developed by ContactPoint, to its Phone Call Tracking App Gallery. The integration will enable marketers to leverage the Google suite of apps alongside LogMyCalls.
LogMyCalls is a call tracking application that ties call data and call recordings into Google Analytics and CRM solutions. The integrated platform allows marketers to track phone conversions and web conversions within Google Analytics. Integrated with Google Analytics new Multi-Channel Conversion Paths, LogMyCalls features, the solution enables marketers to leverage the platform to track both phone calls and web visits step-by-step through the conversion process.
Read more...
Industry News
Wednesday, 30 May 2012 11:20

The Marketing Automation Institute (MAI), a vendor-neutral marketing automation certification organization, and the Online Marketing Institute (OMI), a provider of digital marketing training education, announced a strategic partnership to offer bundled curriculum and certification, online learning and other educational offerings to better serve the fast-growing market. 
The goal of the partnership is to further promote education in marketing, whether it is traditional online marketing subjects, including demand generation, social, mobile, digital and marketing automation.
Read more...
<< Start < Prev 91 92 93 94 95 96 97 98 99

100

Next > End >>


Page 100 of 215
Bulletin Board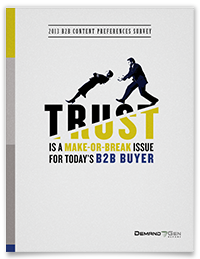 Download Demand Gen Report's 2013 Content Preferences Survey for the latest research on the content that matters most to B2B buyers.
Solution Spotlight

Response Wise for Salesforce adds functions such as email marketing, unlimited sending, robust campaign reporting and more to Salesforce.
Read more...
Follow Us
Demanding Views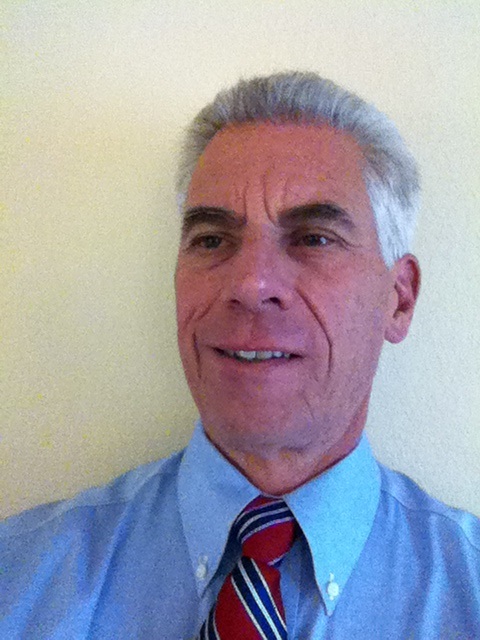 By Hugo Bader, Director Of Business Development, DialAmerica
Answering a seemingly simple question — what is a lead? — is in actuality one of the more challenging aspects of marketing and sales. Finding a common definition of how to classify new business among different companies is nearly impossible, and what consistently surprises me is how much the definitions vary within any single organization.
Read more...
Industry Events
When? August 19-22
Where? Hynes Convention Center - 900 Boylston Street - Boston, MA
That's right, the INBOUND conference is a must-attend event for marketers worldwide to experience the inbound marketing movement by learning, watching, using, talking, and networking for four whole days in the heart of Boston's emerging tech scene.
Read more...

When: April 8-10, 2013.
Where: Hilton San Francisco Union Square - 333 O'Farrell St., San Francisco, CA.
No matter what time of year you visit San Francisco, you'll find plenty of things to see and do. San Francisco is home to world-class restaurants, breath-taking sites and beautiful scenery.
Tweet with us: #mus13
Read more...
Achieving Measurable Marketing Results Across The Enterprise
Date: June 26, 2012 Time: 8am - 12pm Where: MacArthur Park Restaurant in Palo Alto, CA
Read more...
September 4-5-6, Columbus Convention Center
Columbus, Ohio USA
Read more...