Industry News
Monday, 03 December 2012 14:44

Drupal cloud hosting provider, Acquia, recently announced the company has completed a $30 million financing round. The investment, led by Investor Growth Capital, brings the total investment in the company to $68.5 million.
Participants in the funding round include Goldman Sachs, Accolade Partners and current investors North Bridge Venture Partners, Sigma Partners and Tenaya Capital. In addition, Jose Suarez of Investor Growth Capital has joined the Board of Directors at Acquia.
Read more...
Solution Spotlight
Saturday, 01 December 2012 09:00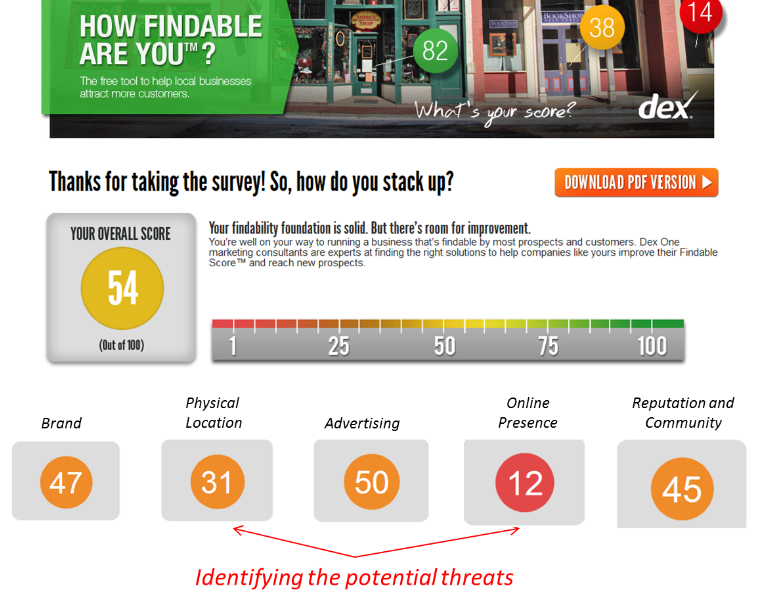 Bulldog Solutions' RevenueForce system is a holistic approach to marketing campaign architecture, design and execution. RevenueForce incorporates audience acquisition, buyer insight assessments, solution nurturing and sales enablement into a highly focused campaign aligned to unique buyer issues.
Read more...
Content Strategies
Written by Alicia Fiorletta
Thursday, 29 November 2012 09:00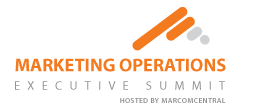 Personalized content, closed loop reporting, process automation and other topics surrounding marketing operations will come into focus during the inaugural Marketing Operations Executive Summit. The two-day event was developed by MarcomCentral, a marketing asset management and distributed marketing solution by PTI Marketing Technologies Inc.
Read more...
Industry News
Thursday, 29 November 2012 09:41

Yesmail, an Infogroup company which powers intelligence customer interactions, released a set of new platform capabilities as part of its product strategy to help marketers deliver optimized email campaigns.
In addition, Yesmail announced the launch of three new email marketing solutions:
Read more...
Rich Media
Wednesday, 28 November 2012 12:36
Over the past few years, the now-famous TEDTalks series has included a number of episodes worth watching if you're a B2B marketer. Here's one of the very best: a 2009 talk from Seth Godin that links modern marketing success to some of our oldest and most powerful social customs.
<< Start < Prev

101

102 103 104 105 106 107 108 109 110 Next > End >>


Page 101 of 244
Demanding Views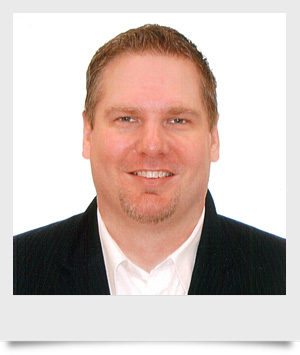 By Loren Padelford, EVP of Sales, Skura Corporation
Companies are now required to hone their sales and marketing efforts to the individual needs and interests of each prospect in order to provide positive customer experiences amid the cacophony of today's marketing-soaked landscape. After all, 81% of companies with strong customer experience competencies outperform their competition, according to Peppers & Rogers Group.
Getting the right content to the right people remains a challenge for B2B marketers, and yet, there are a number of best practices that can be applied to sales efforts and marketing content creation that, even if a prospect hasn't told you what their exact needs are, can improve your chances of delivering a responsive, and timely sales pitch that aligns with your prospect's needs.
Read more...
Bulletin Board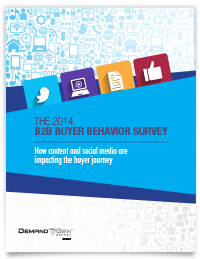 Demand Gen Report's 2014 B2B Buyer Behavior Survey provides insights into how B2B buyers make their decisions. Buyers are waiting longer to engage with sales, but they are more satisfied with the process than in years past. For an in-depth look at this research, download the report now!
Solution Spotlight

The KnowledgeTree content marketing app for Salesforce matches relevant content to leads and opportunities. The tool is designed to identify the most germane, current and effective content for each sales interaction with prospects.
Read more...
Follow Us
Industry Events
When: April 7 – 9, 2014
Where: San Francisco, CA
Join the Marketing Nation as over 3,500 of your peers, colleagues and thought leaders gather to celebrate Innovation in the Nation. Summit 2014 will provide an engaging experience to grow your expertise and network over two and a half days. Connect with ideas, marketers, and resources to help YOU achieve success faster!
Read more...
When: April 23 – 25, 2014
Where: Phoenix, AZ
#ICON14 is the eighth annual conference for small business, hosted by Infusionsoft. This 3-day event brings together the brightest minds in small business from around the world to learn, network and share best practices for success. The event provides everything from inspiring keynote speakers to hands-on Infusionsoft training, plus tips on lead generation, conversion and customer delight. Breakout sessions cover a range of topics like Infusionsoft product training, marketing strategy, social media, business management, automation, branding, copywriting, affiliate marketing and more.
Read more...
When: May 21 – 23, 2014
Where: Orlando, FL
The SiriusDecisions' annual Summit is a unique three-day conference where SiriusDecisions analysts and top sales and marketing leaders from Fortune 500 companies and major SMBs share how b-to-b organizations are solving critical issues that hinder predictable growth. Each year, the theme focuses on aspects of how sales and marketing can, and should, intersect.
Read more...