Content Strategies
Written by Jonathan Lee
Tuesday, 21 May 2013 07:55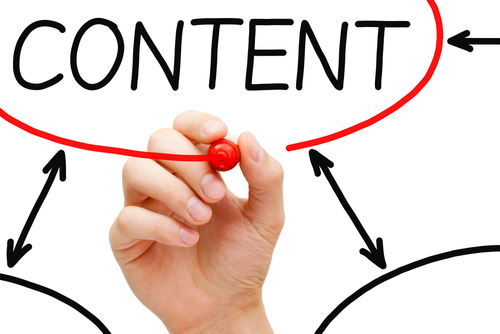 Content curation is often described as a product of the Digital Age, but earlier forms of news aggregation were already being practiced in the early 90s.
"Content curation has been around for years," explained Michael Kolowich, CEO of KnowledgeVision. "But the evolution of it as a thought leadership, expertise-establishing marketing engine is actually fairly recent."
Read more...
Rich Media
Tuesday, 21 May 2013 09:36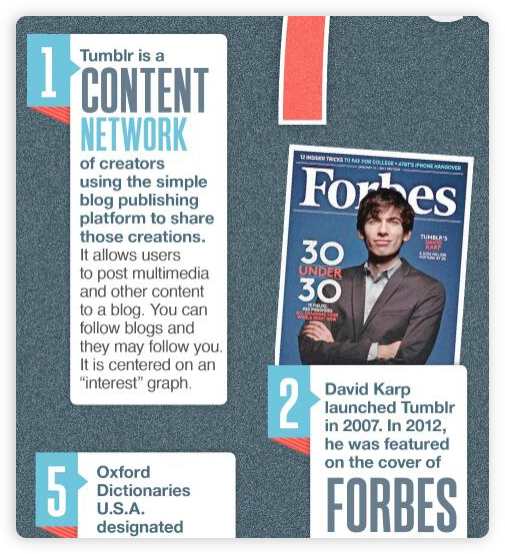 With the buzz about Yahoo purchasing Tumblr this week, Ogilvy & Mather put together this infographic about the blogging site, including the fact that there are 117 million visitors per month.
Read more...
Industry News
Monday, 20 May 2013 08:44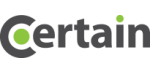 Certain Inc., a provider of enterprise event management solutions, announced enhancements to its SaaS platform that enable marketers to personalize events for attendees by steering them toward the appropriate educational content and connections.
"Events represent the last marketing channel to be fully digitized and integrated into sales and marketing infrastructure, although marketers are spending 25% to 36% of their budgets on events," Betsy Zikalis, VP of Global Marketing for Certain, told Demand Gen Report. "The idea is to make events more productive for marketers and attendees, pointing attendees to the right activities, right sessions they should go to and social networks they should tap into based on their roles and interests, among other factors."
Read more...
Social & Mobile
Saturday, 18 May 2013 07:00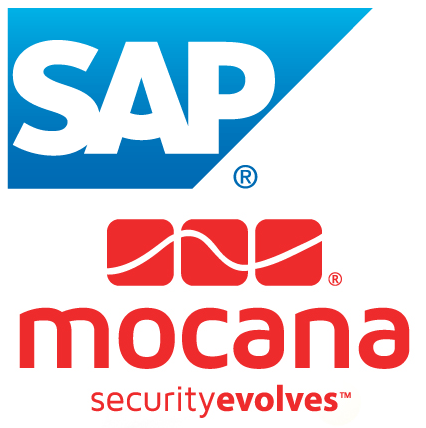 In an effort to address mobile security concern when enterprise systems are being accessed remotely, SAP has announced a partnership with Mocana to rebrand the Mocana Mobile App Protection as the SAP Mobile App Protection.
The security solution allows clients to modify usage and security policies on iOS and Android apps without coding, according to company officials. The announcement was made at the SAPPHIRE NOW conference in Orlando, Fla.
Read more...
Demand Generation Strategies
Friday, 17 May 2013 11:06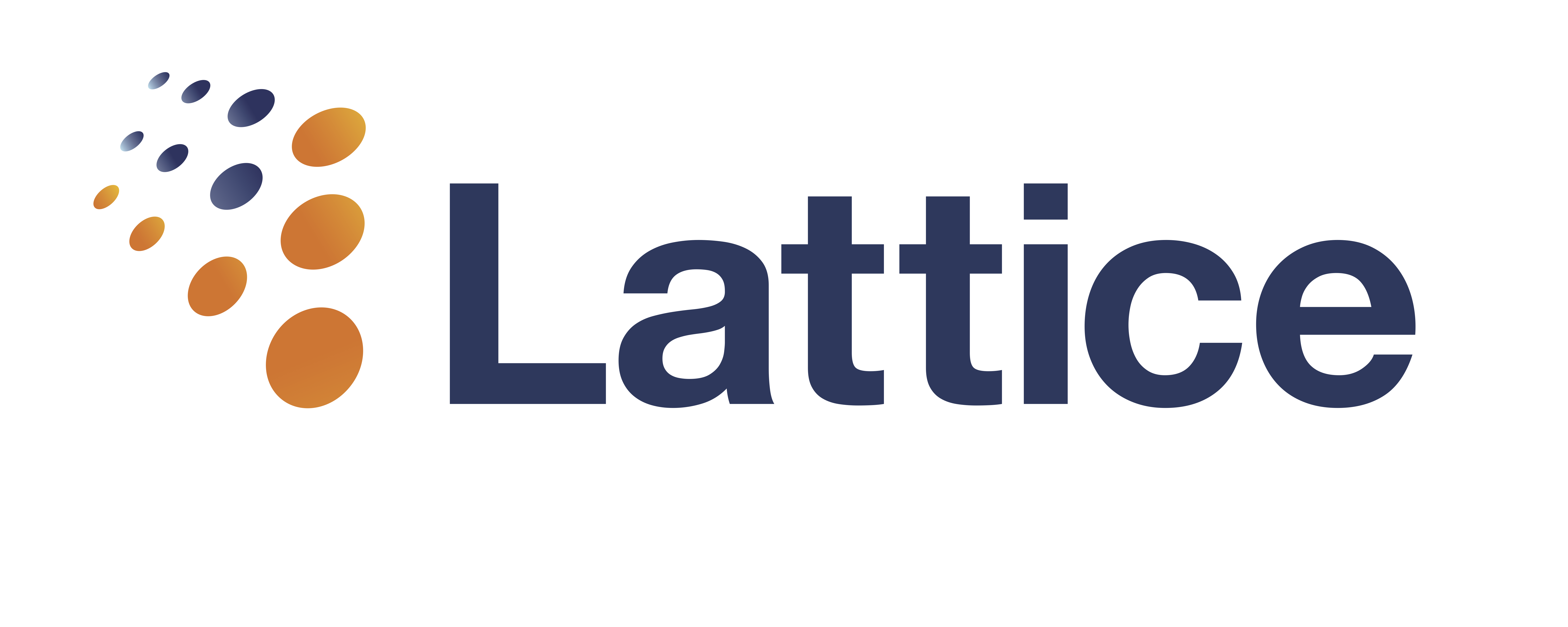 Lattice Engines announced the latest release of its analytics platform, Lattice salesPRISM, which combines social data with predictive capabilities enabled by Big Data.

The new release of Lattice salesPRISM expands the cloud-based platform's use of social information. Company officials noted that salesPRISM continually monitors social data allowing for a comprehensive understanding of trending activities such as posts, job listings or firmographic data. By combining it with other Big Data and proprietary data sources and applying predictive analytics, salesPRISM directs sales and marketing to the leads with the greatest propensity to buy.
Read more...
<< Start < Prev 101 102 103 104 105 106 107 108 109

110

Next > End >>


Page 110 of 286
Demanding Views
By Jamie Grenney, VP of Marketing, Infer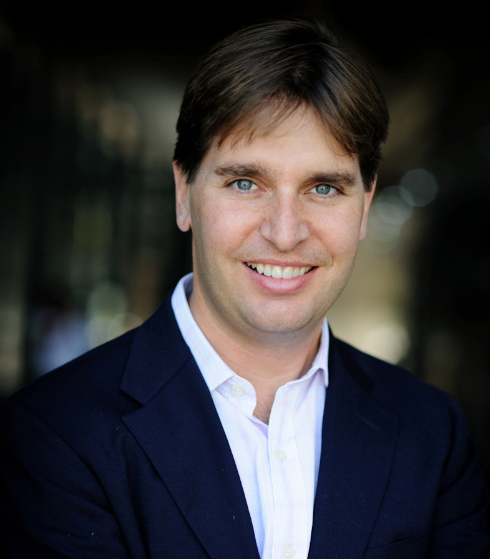 It's no secret that marketers who embrace data and use it to optimize their programs are able to innovate faster. I've had the pleasure of talking with many of these forward-thinking marketing experts, and compiled the following list of seven ways they're incorporating not just data, but powerful predictive intelligence, into demand generation campaigns:
Read more...
Bulletin Board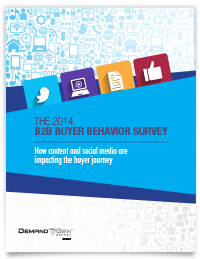 Demand Gen Report's 2014 B2B Buyer Behavior Survey provides insights into how B2B buyers make their decisions. Buyers are waiting longer to engage with sales, but they are more satisfied with the process than in years past. For an in-depth look at this research, download the report now!
Solution Spotlight

ZoomInfo Pro is a prospecting tool designed to help sales teams save time searching for leads, and spend more time selling to the right target audience with the highest chance to close.
Read more...
Follow Us
Industry Events
When: February 16 - 18, 2015
Where: Scottsdale, AZ
The B2B Content2Conversion Conference brings together the top thought leaders and practitioners in both content and demand generation. The combined agenda provides real-world case study examples, as well as actionable takeaways on how marketers can better target, engage and convert prospects into customers. Taking place in Scottsdale, Arizona, the B2B Content2Conversion Conference provides you with a playbook to optimize your 2015 marketing plans.
Read more...
When: February 23 – 26, 2015
Where: Las Vegas, NV
Discover how-to details and strategies for fast, measurable digital marketing success. All of it is real-world experience grounded in rigorous research and taught by successful marketers who face your same challenges. Learn how to make your email campaigns — and your career — more successful than ever and do it within a world-class venue. It's no wonder leading organizations consider Email Summit a priority investment year after year.
Read more...