Social & Mobile
Tuesday, 16 July 2013 08:08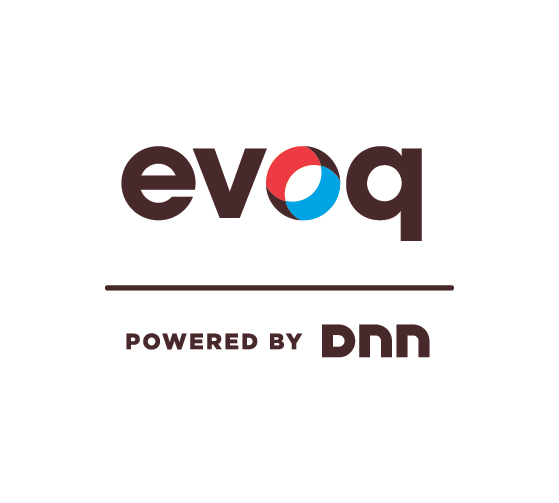 DNN, formerly DotNetNuke, unveiled DNN Evoq, a suite of applications designed to integrate social functionality such as blogs and customer comments into existing web sites. The suite also features a web-based user interface that provides a unified management console for creating and controlling web content, according to company officials.
"With this rebranding and new suite of applications, we have made it easier to add community elements to a web site and optimize it for user engagement," Will Morgenweck, VP of Product Management, told Demand Gen Report. He added that interactive web sites can help companies acquire and retain customers, drive product innovation, improve customer service and reduce overall support costs. "A web site is the first place anyone goes to learn about your company."
Read more...
Rich Media
Monday, 15 July 2013 16:03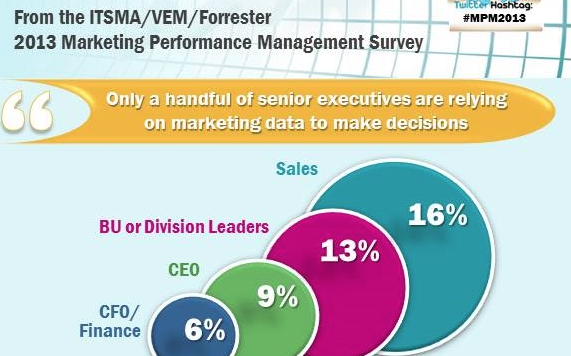 Top marketers are using marketing analytics to predict future outcomes as well as report on the performance of past campaigns. That was one of the findings of the ITSMA/VEM/Forrester 2013 Marketing Performance Management Survey highlighted in this infographic.
Read more...
Demand Generation Strategies
Monday, 15 July 2013 09:17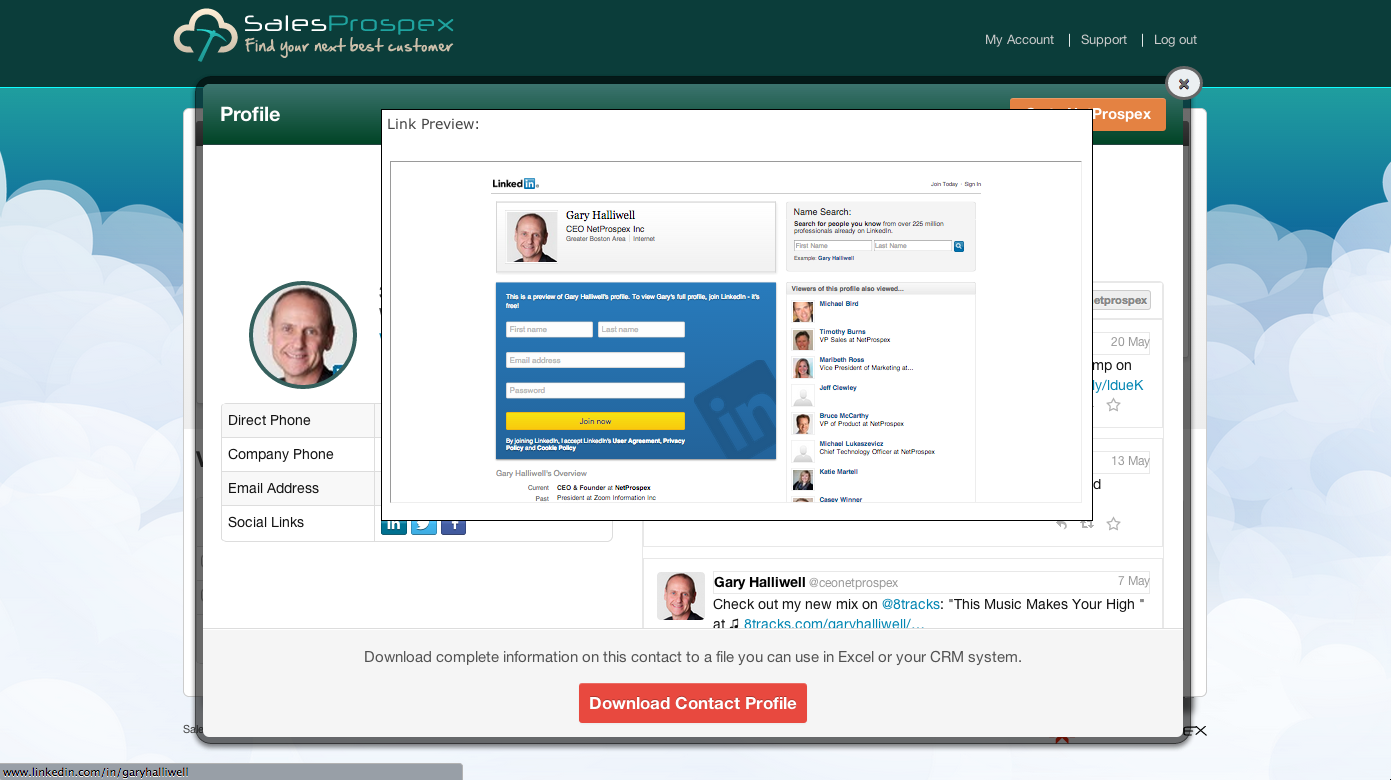 NetProspex upgraded its sales prospecting solution SalesProspex to simplify the process for B2B sales teams seeking to identify key contacts at companies.
"With this latest version of SalesProspex, B2B sales teams now have a wealth of information available about the company and the individuals they are calling on — all from one screen," Bruce McCarthy, VP of Product at NetProspex, told Demand Gen Report. He added that SalesProspex enables sales teams to pinpoint decision makers at target accounts using information such as job title, company size and location for complementary or competitive sales prospecting.
Read more...
Social & Mobile
Friday, 12 July 2013 07:11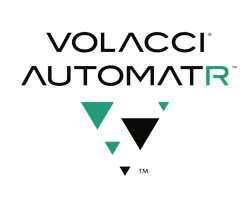 Marketing software company Volacci has integrated Facebook and Twitter into its Automatr marketing automation platform. Added as part of the software's Socialize update, this feature enables users to post directly into Facebook and Twitter through the application.
"Socialize is just the latest in a series of marketing automation integrations unveiled by Volacci this year," said Ben Finklea, CEO of Volacci. "We launched with several integrations like Salesforce.com, SugarCRM, GoToMeeting and UnBounce. We've since added integration with Drupal, which puts marketing automation tools right inside the admin interface of the content management system."
Read more...
Industry News
Thursday, 11 July 2013 08:38
Qvidian, a provider of sales enablement applications for intelligent selling, announced that it added more than 100 new customers for its Sales Playbooks & Analytics and Proposal Automation applications in the first half of 2013.
Qvidian also announced the company's sixth consecutive quarter of revenue growth and the addition of new management and employees across various departments.
Read more...
<< Start < Prev 101 102 103 104 105 106 107 108 109

110

Next > End >>


Page 110 of 297
Demanding Views
By Peter Tait, VP of Marketing, Radius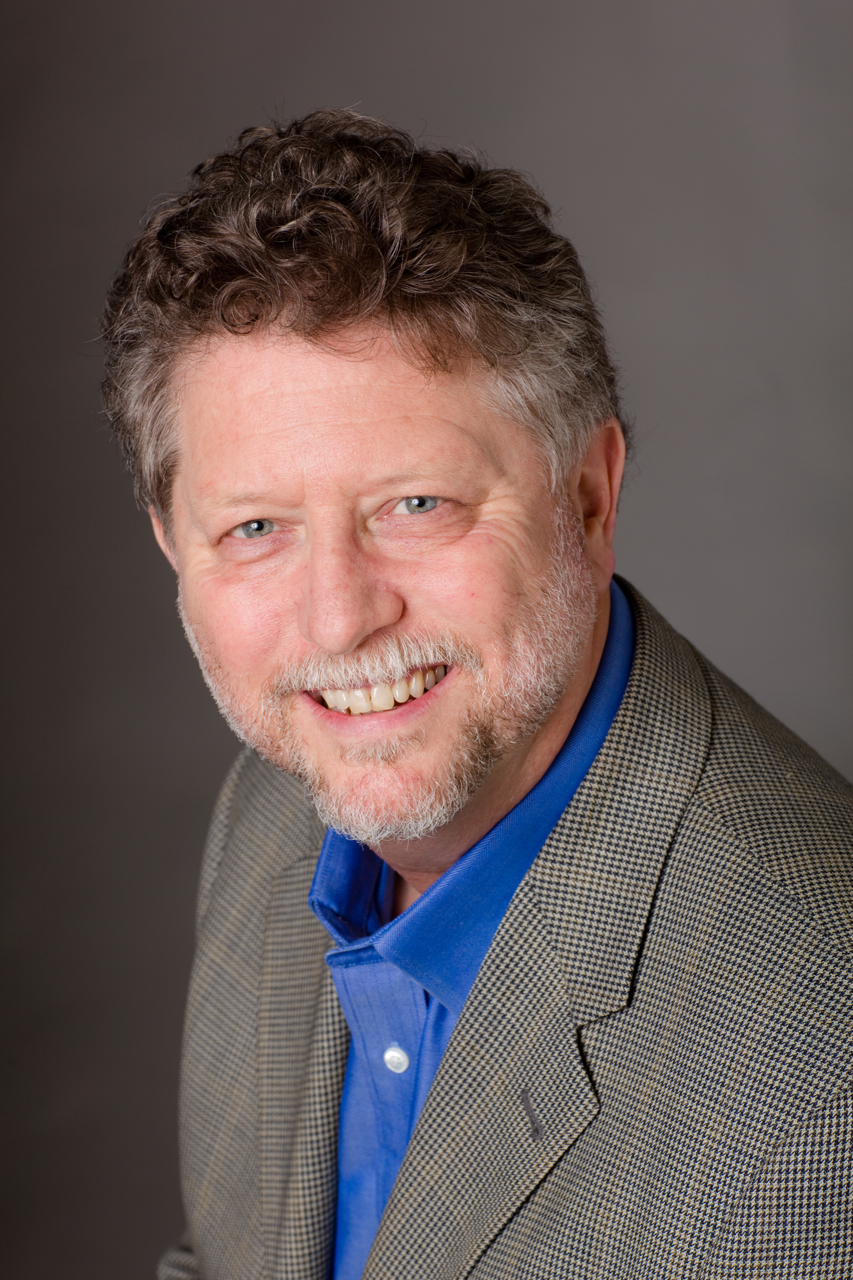 CMOs are busy tinkering with their marketing budgets. With this comes the responsibility of choosing from countless technologies promising to improve efficiency, ROI, and conversions. How can marketers leverage data to inform financial decisions?
According to Gartner analyst Laura McLellan, the top three challenges marketers face are growing profitable revenue, connecting more effectively with customers, and standing out amidst serious competition. What amount should CEOs be doling out to overcome these hurdles?
Read more...
Bulletin Board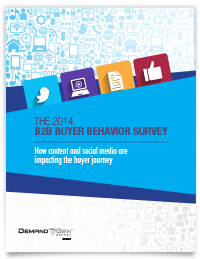 Demand Gen Report's 2014 B2B Buyer Behavior Survey provides insights into how B2B buyers make their decisions. Buyers are waiting longer to engage with sales, but they are more satisfied with the process than in years past. For an in-depth look at this research, download the report now!
Solution Spotlight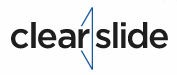 ClearSlide is a sales enablement tool designed to help sales reps engage customers on the phone, in-person and via email while providing sales reps actionable insights to enhance forecasting.
Read more...
Follow Us
Industry Events
When: February 16 - 18, 2015
Where: Scottsdale, AZ
The B2B Content2Conversion Conference brings together the top thought leaders and practitioners in both content and demand generation. The combined agenda provides real-world case study examples, as well as actionable takeaways on how marketers can better target, engage and convert prospects into customers. Taking place in Scottsdale, Arizona, the B2B Content2Conversion Conference provides you with a playbook to optimize your 2015 marketing plans.
Read more...
When: February 23 – 26, 2015
Where: Las Vegas, NV
Discover how-to details and strategies for fast, measurable digital marketing success. All of it is real-world experience grounded in rigorous research and taught by successful marketers who face your same challenges. Learn how to make your email campaigns — and your career — more successful than ever and do it within a world-class venue. It's no wonder leading organizations consider Email Summit a priority investment year after year.
Read more...
When: March 25 - 27, 2015
Where: San Diego, CA
Social Media Marketing World 2015 is the world's largest social media marketing conference. By attending, you'll make connections with 100+ of the world's top social media pros (plus 2500 of your peers) and you'll discover amazing ideas that'll transform your social media marketing strategies.
Read more...