Industry News
Wednesday, 18 September 2013 08:18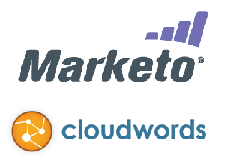 Cloudwords, a cloud-based translation management application, is integrated with Marketo to streamline multilingual content creation and delivery of global marketing campaigns. The integration will enable users to significantly accelerate and simplify the process of localizing all types of marketing materials, according to Cloudwords officials.
The Cloudwords integration with Marketo will initially be offered to a select group of companies prior to expanded rollout in early 2014.
Read more...
Data Management
Tuesday, 17 September 2013 08:58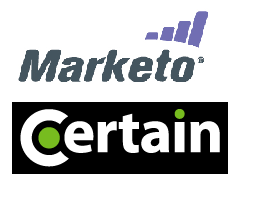 Marketo and event management technology provider Certain announced a partnership that will enable marketers to enhance existing marketing data by using customer profiles gathered at events, according to officials from both companies.
"Events represent one of marketing automation's last frontiers and an enormous untapped opportunity for marketers with the right tools," said Robin Bordoli, VP of Partner Ecosystems for Marketo.
Read more...
Content Strategies
Written by Glenn Taylor, Associate Editor
Monday, 16 September 2013 08:57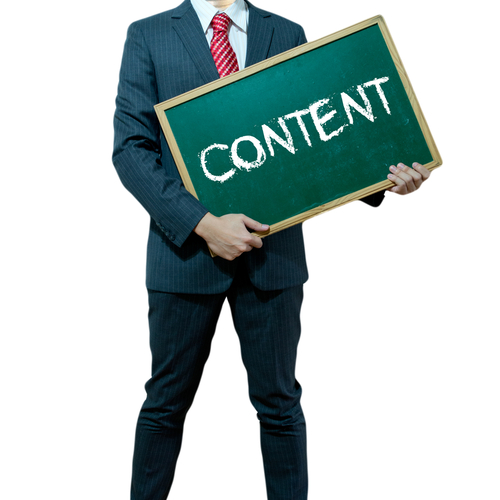 B2B marketers have to provide compelling content at all stages of the buying cycle, but top-notch content is particularly important in the early interactions with prospects.
During a recent webinar titled: ToFu Content: How To Develop A Healthy Mix For Demand Creation, Naylor Gray, Media Services Director at Bulldog Solutions, and Andrew Gaffney, Founder of Demand Gen Report, discussed top of the funnel, or ToFu, content, and how marketers can use it to drive demand.
Read more...
Revenue Strategies
Friday, 13 September 2013 12:32

Bulldog Solutions, Inc. has launched Bulldog PowerPlay, which company officials describe as an integrated demand generation framework based on the buyer's journey.
Comprised of three "plays," the goal of the packaged solution is to enable marketers to drive a measurable impact on revenue by implementing a robust content marketing and promotion strategy at the top of the funnel, lead nurturing and conversion tools at the middle and sales enablement tools at the bottom, company officials added.
Read more...
Industry News
Friday, 13 September 2013 09:14

The Oracle Eloqua AppCloud is moving to the vendor's Topliners user community site, enabling customers to more easily share, comment and follow apps, and receive updates from a single location, according to company officials.
The integration also enhances users' ability to learn about AppCloud partner offerings as well as interact with Eloqua, partners and other organizations from within the familiar Topliners community.
Read more...
<< Start < Prev 101 102 103 104 105 106 107 108 109

110

Next > End >>


Page 110 of 308
Demanding Views
By Braveen Kumar, Uberflip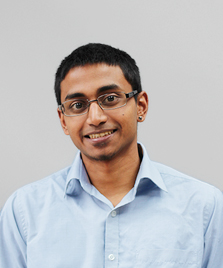 Sooner or later, when they receive enough attention, useful advice and content marketing tactics run the risk of giving birth to buzzwords and generalized best practices.
Somewhere down the line, we lose sight of their initial usefulness or, worse, how they've evolved over time. It's worth taking another look at these "best practices" to revisit their real value and relevance.
Read more...
Bulletin Board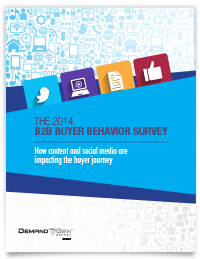 Demand Gen Report's 2014 B2B Buyer Behavior Survey provides insights into how B2B buyers make their decisions. Buyers are waiting longer to engage with sales, but they are more satisfied with the process than in years past. For an in-depth look at this research, download the report now!
Solution Spotlight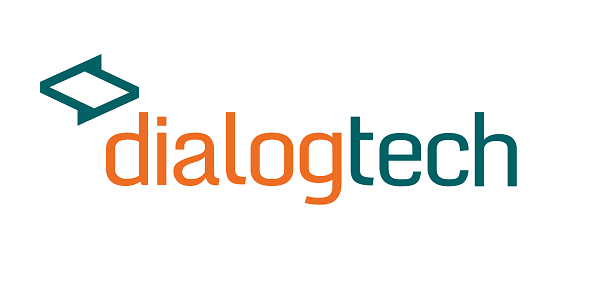 The DialogTech Voice360 platform is a call analytics and automation solution designed to help marketers drive conversations with prospects that enhance revenue opportunities and maximize ROI.
Read more...
Follow Us
Industry Events
When: March 31 - April 1, 2015
Where: San Francisco, CA
MarTech is a vendor-agnostic forum for understanding the breadth of marketing technologies and how organizations can effectively integrate them into their marketing strategy and operations.
Read more...
When: April 14 - 15, 2015
Where: New York, NY
In the age of the customer, marketers face three acute strategic and operational challenges: how to connect with distracted, empowered customers; how to engage customers once those connections are made; and how to nurture customer obsession as a strategic imperative throughout the organization. This Forum will teach you how to build and lead a next-generation marketing organization focused on customer obsession.
Read more...
When: June 8 - 11, 2015
Where: Chicago, IL
eMetrics Summit is the only comprehensive event dedicated to digital analytics and marketing optimization. As the leading conference covering the impact of data & technology on marketing, the eMetrics Summit focuses on driving business results through data analysis and technology adoption.
Read more...