3 Things That 2023 Will Demand Of B2B Marketers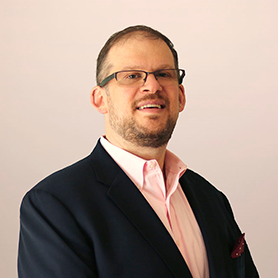 As we turned the page on 2022 and entered 2023, it's clear that B2B leaders are bracing for a bumpy start to the year. Concerns about inflation, stubbornly high interest rates, lagging demand and the prospect of a looming recession have forced go-to-market (GTM) leaders to rethink their approaches to growth. Yet, growth remains a driving objective and organizations continue to adjust their strategies to ensure that they can successfully deliver it.
But what will those strategies entail? And what can B2B marketing leaders do to increase their chances of success?
Facing tough times, we expect that B2B organizations will look to minimize risk by focusing their resources on the places that matter most. The B2B companies that will come out ahead are those that orient their strategies and operations around furthering the value created for their customer base. To make that happen, marketing leaders should consider pursuing these three approaches:
1. Make Customer Health A Top Priority
B2B organizations are shifting plans to emphasize growth in the places they know and understand — and that starts with their existing customer base. Strategies weighted toward retention, cross-sell and upsell revenues require not only great customer insights but also strong customer relationships. Yet, B2B marketing leaders have been notoriously poor at prioritizing customer health, and as recently as 2022, only 11% of B2B marketing decision-makers responded that their company's CMO dashboard featured customer health scores.
Where customer health is not well measured, it can't be well managed. Making a change by introducing customer health as a key indicator of marketing's performance is a great way to refocus the organization on a vital driver of growth — that's why
Forrester is predicting
that use of customer health scores on B2B CMO dashboards will triple in 2023. With health scores established, organizations can dig into their most meaningful levers and use them to expand efforts into driving ever-stronger customer relationships.
2. Forge The Next Incarnation Of Sales & Marketing Alignment
As B2B organizations increase their attention on existing customers, the need for sales and marketing to enhance alignment across all stages of the customer lifecycle must take center stage. While Forrester expects some companies to respond to this challenge by shuffling internal reporting lines, we see reorganization alone as an unrealistically optimistic remedy for more fundamental misalignment. We'd prefer to see companies address two pressing operational issues that sit at the heart of misalignment: Understanding buyers as individuals who work as part of a group and adapting to the different types of opportunities that are being pursued.
To confront the texture of complex buying groups, organizations must start grouping and progressing buyers working on the same teams into cohesive opportunities (instead of treating them as disconnected individuals). Proactively working to identify and balance opportunity types (acquisition, retention, cross-sell and upsell) will help marketing and sales better align around consistent approaches for helping each progress through a buying process.
3. Retool The Revenue Technology Stack Around The Customer
A flood of innovative marketing and sales technologies has created new opportunities for organizations to connect with buyers in more automated, personalized and timely ways. Yet, the rapid influx of new tools has outpaced evolving GTM processes, leaving organizations with overlapping, duplicative and poorly aligned technologies. While internal functions may wrestle with the inefficiencies of a rapidly grown revenue technology stack, it's the customer who is subject to experiences that are inconsistent, illogical and/or supremely frustrating because a provider's business systems are not aligned.
Forrester predicts that B2B organizations will shed one-third of the point solutions from their revenue tech stack in the coming year to regain control, smooth out the customer experience and free up some budget in the process. Marketing organizations can start by partnering with sales operations and revenue operations functions to audit the current inventory of solutions, looking for technologies with redundant capabilities and places where those overlaps negatively affect the experiences of customers. Those overlaps represent prime areas for simplification.
While 2023 is bound to present B2B marketers with a host of both predictable and unexpected challenges, forward-looking organizations will rethink their relationships with buyers and customers. Those that successfully refocus their efforts and operations to ensure that the creation of customer value remains the driving force in all that they do are those that will come out on top.
---
Ross Graber is a VP, Principal Analyst for Forrester.