Cookie-less Concerns For The B2B Market: 3 Tips To Navigate New Terrain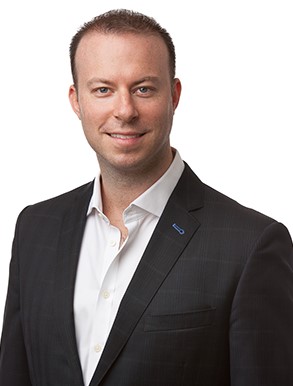 When Google announced the imminent demise of third-party data, or "cookies," in 2020, marketing teams started scrambling. According to Google, the decision will drive more safety and security for Google Chrome users, but a shift of this magnitude brings massive disruption to the entire marketing industry, especially B2B and account-based marketing (ABM). The majority of marketers who historically relied on cookies to track and target buyers must now work to find a way around — or even through — such substantial industry transformation.
Most of the cards here are held by Google, as it dominates the market share and almost every major/relevant piece of advertising technology that marketers rely on.
While the idea of a cookie-less world might seem detrimental, it is important to remember that there is no "right" approach to handling these changes. However, these changes aren't as bad as they seem: Moving away from third-party data could result in higher-quality leads and conversions. Here are a few strategies for today's B2B marketers to consider while navigating a more privacy-forward world.
Don't Lock Yourself Into A Provider (Yet)
Regardless of your role in the marketing ecosystem, the shift away from third-party data is ambiguous at best. Every data provider has a unique framework and claims they will integrate into one of the "open frameworks." However, no one can say with certainty whether these new frameworks will scale. For these reasons, it is simply too early to take the risk and lock your organization into a contract with a single provider or framework.
Providers are still brainstorming, theorizing and conducting limited, preliminary tests. The best course of action for marketers includes frequent and thorough research, familiarizing themselves with the different providers' frameworks and eventually figuring out which provider best suits their organization. However, there's no need to panic and rush the decision; there's still time.
Utilize Publisher Data & Agency Relationships
As advertisers begin to move away from third-party data dependence, they need to shift their focus, time, effort and energy into fostering deeper relationships with agencies and leveraging first-party data, the most likely contender for cookie replacement. Cookies are popular because they make data easily accessible, but that doesn't necessarily equate to relevance.
Instead, advertisers will eventually need to rely on first-party data, which might actually improve campaign performance. Agencies are working hard and fast to create more secure first-party data sources. Deeper relationships with agencies are necessary if advertisers want to continue delivering relevant content to targeted accounts in a timely matter.
Focus On Contextual Targeting
In the past, ABM targeting was driven by third-party data. Once cookies and alternate identifiers are officially gone, marketers will need to shift their focus from viewer information to the context behind the content. This means utilizing data points, such as location and keywords, when establishing targeting strategies to understand the target's thought process, what encourages them to read the content and when. After all, these are the people looking for a solution just like yours.
Although the cookie-less world is still unclear, it's important to educate yourself, your team and your organization about the upcoming changes and prepare for the transition to the best of your ability. Advertisers, agencies and martech providers, especially those that are fully digitally, need to focus on adjusting their strategies to stay ahead of the curve. There's no reason we can't thrive in the cookie-less world if we face the upcoming challenges head-on.
---
Vin Turk is the Co-founder and COO of Madison Logic. Prior to co-founding Madison Logic, Turk provided senior account strategy at IndustryBrains, successfully building digital advertising initiatives for technology organizations such as Microsoft, Dell, EMC and Intel. Before IndustryBrains, Turk engineered business continuity processes and disaster recovery solutions for the Department of Defense at Hanscom Airforce Base in Massachusetts.