How Sales Organizations Can Use Data To Quell Economic Headwinds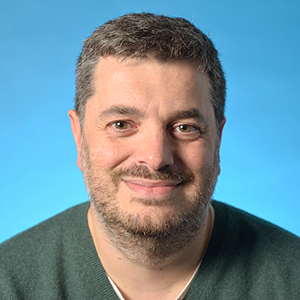 The economic headwinds that are buffeting businesses have increased in force. In fact, the baseline forecast is for global economic growth to slow from 6.1% to 3.2%, according to International Monetary Fund. These headwinds are causing buyers to be more cautious than ever, challenging companies' growth for the foreseeable future.
As a result, sales organizations are under intense pressure to achieve their targets and make sure their sales reps perform at a high level. To do so, they must get insight into sellers' activities, analyze their performance and quickly adjust to ensure they stay on track. However, getting that insight can be challenging without the right technology. That's where conversation intelligence comes in.
The Power Of Conversation Intelligence Data To Improve Sales Performance
Conversation intelligence, which uses artificial intelligence (AI) to record, transcribe and analyze sales calls to generate recommendations, powers every aspect of sales enablement with data-driven insights into performance. High-performing sales teams can use this AI-powered tool to gather data to help sales reps overcome their unique challenges and raise overall team performance.
Using data from conversation intelligence software, sales managers can identify sales reps' skill gaps, pinpoint where revenue is won or lost, prescribe training to fix specific behaviors that lose deals, extract best practices for their entire team and keep deals moving through the pipeline.
Conversation intelligence allows sales teams to record sales conversations in real time, track specific keywords (such as objections or competitors' names) and learn where deals were won or lost. Managers can also drill down to discover the use of specific terms or topics of conversation that can help identify rep skills gaps and inform future calls. This powerful tool helps teams create repeatable training processes that deliver reliable conversion outcomes.
Here are three ways data from conversation intelligence software can help sales managers improve sales performance:
1. Enhance Sales Coaching Impact
Coaching multiple sales reps and giving each the customized approach they need is difficult. Conversation intelligence data makes this easier by letting sales managers quickly observe each seller's buyer interactions, what language they use on sales calls and how well they handle (or don't handle) objections.
With conversation intelligence, sales managers can analyze and understand the reality of every sales call, demo and meeting. Armed with that information, they can identify key moments during the sales conversation, remedy mistakes and improve pipeline.
2. Elevate Sales Training Effectiveness
Sales training is an essential part of developing top performers; however, it's rendered useless if what's learned is quickly forgotten. The forgetting curve — a theory developed by German psychologist Hermann Ebbinghaus — notes that knowledge retention steadily declines in the absence of continued exposure. Sales managers can use conversation intelligence's data-driven insights to validate sales learning effectiveness, identify areas that sellers must improve and gain a new source of training content.
For instance, if a rep is struggling with handling objections during a sales call, conversation intelligence can flag that and suggest content that will help them improve their performance. Over time, sales managers can use conversation intelligence to see the rep's improvement or where they still need extra help.
3. Strengthen Virtual Selling Skills
Many companies turned to virtual selling as an alternative to in-person sales during the height of the pandemic. Now, it's the way many B2B buyers want to buy moving forward, with 92% preferring virtual sales interactions. But mastering virtual selling requires more than just taking the skills that worked for face-to-face sales and applying them to a virtual setting.
Virtual selling has made it imperative for sellers to quickly resonate with buyers to close deals, but this has proven to be difficult. According to a study by RAIN Group, 91% of sellers revealed gaining and keeping buyers' attention virtually was challenging. Conversation intelligence data can help sales reps get to the heart of what buyers want by analyzing sales calls and unearthing topics that are important to buyers. It can then recommend specific content for sellers to share with the buyer.
Conversation intelligence data streamlines the sales process for sellers by saving time, eliminating guesswork and helping advance and close deals faster.
Sales Teams Must Take A Data-Driven Approach
Dimming economic indicators are causing sales leaders to take a closer look at their strategies. To ensure their teams stay ahead, forward-thinking leaders are taking a data-driven approach to sales performance. Now is not the time for sales managers to guess at how to solve sales performance problems — instead, they must take a data-driven approach to ensure their sellers are productive, close more business and generate more revenue. Conversation intelligence lets them do that.
---
Kevin Beales is VP and GM at Allego, a sales training and enablement platform. He is passionate about providing strategic and operational leadership to his team and positioning Allego as an industry leader in its space. Following an early corporate career, he spent the last 15 years at a series of successful tech startups as founder, CEO and part of an early-stage management team. In his free time, Beales enjoys spending time with his three sons and attending Brighton & Hove Albion F.C. games. He is a graduate of Sheffield Hallam University.