How To Sell To Your New C-Suite Buyer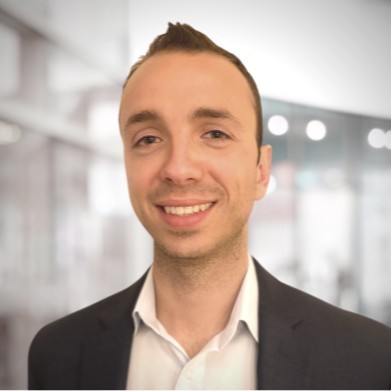 While 2020 presented many changes and challenges to the sales process, one key trend to keep in mind as you dial, build your pipeline and secure meetings isthe increase inC-suite involvement today. You're not imagining it: Your new target buyer is likely an executive.
According to Chorus research of millions of calls, buying-side CFOs have joined 92% more meetings and selling-side CEOs have joined 29% more meetings. With the drastic increase in C-suite participation, sales reps need coaching on how to adjust.
Tailor Your Conversation To Your Audience
After conducting background research, reps should have a better understanding of how their solution can improve the lives of their prospective customers. This means something very different to the practitioner than the CEO, so, reps need to understand the various pain points and value opportunities for each persona on the buying side. This requires asking those important questions and listening to what the other side is saying.
Reps have to convey their messages by speaking the executives' language and using terms the C-suite will understand and appreciate. The C-suite finds value in deals differently than other decisionmakers, and their unique perspective focuses holistically on business performance. Even within the C-suite, a CEO will look at things differently than a CMO.
When The C-Suite Joins The Call, Give Them The Floor To Speak
CXOs talk 8.5% more in deals that close, while reps ask an average of five engaging questions to get the conversation going. Resist the urge to ask questions simply for the sake of asking them. No one wants to feel interrogated; we want to feel understood.
These questions will be different based on the prospecting research and past discussion, but truly listening to the buyer can set your team apart. Sales reps need to view themselves more as consultants, which means organically building from the discussion.
Understand The Economics Of Your Pitch
CEOs and CFOs are examples of economic executives
, and s
ome
believe that the success of a company relies on the
double act
of these two roles. These executives spend their time managing, analyzing
and presenting data in a way that
yields the greatest value for the business
.
On average, CEOs and CFOs spend 42% more time seeing demos than technical CXOs. Knowing what speaks to each C-suite role allows you to highlight what they want to know and communicate ROI and value.
Communicate Value To Everyone Involved
Regardless of who is on the call, sales teams need to quickly establish extreme ROI at every touchpoint with every contact. Despite this being a best practice, Chorus research has shown an increase in time before getting into the product in discovery or demos. Reps may be lingering too long on certain parts of the cycle and neglecting the prospect's need to see what they are purchasing.
There's been a 31% increase in days between the first and last call since Q2. We saw a similar trend last year, but this is slightly more aggressive. There are, of course, many factors involved here. The pandemic, market forces, social justice movements—each person on a call is going to be affected by one or more of these factors. Sales reps can continue to be diligent and move the sales cycle along, especially as, on average, there are seven days between each meeting in a deal that ends in closed-won.
The pandemic created a learning curve for everyone. The increase in C-suite participation is an opportunity for AEs and SDRs to continue sharpening their selling skills and come out of deals with more knowledge and expertise than before.
---
Thiago Sá Freire, a native from Brazil, is the current CRO at Chorus, the leading Conversation Intelligence platform, where he oversees the global customers success, implementation, rev ops, sales, solutions engineering and technical support team.