No Playbook, No Problem: 3 Steps To (Re)build Pipeline In 2020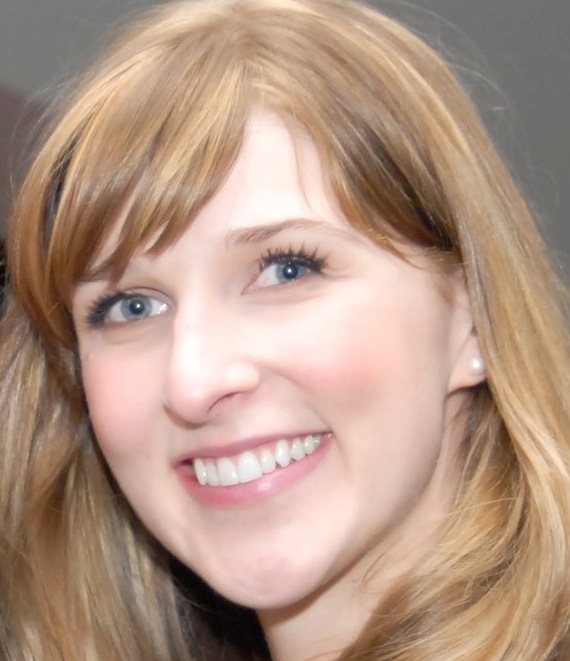 We're all familiar with the usual content flow for the first quarter of the year. It's usually chock-full of titles such as "How to do XYZ in 2020" or "5 Top XYZ Trends for 2020," — the list goes on. Hey, we did it too, because the first quarter is usually a good time to reset and refocus priorities. But all that first-quarter advice has come to a screeching halt, and to be honest, we've been left with no real playbook to win in 2020.
We can't count how many emails have overflown your inbox "hoping" you're doing well in these "uncertain times." Of course, we hope that. But when it comes down to it, the current climate impacts all of us one way or another. Even for those who've found some positivity, there's likely still a sense of discomfort that accompanies necessary change. Your customers and prospects are looking for you to appeal to their very real day-to-day struggles, forcing you to become more aware of your approach than ever.
Your Pipeline Rebound
So, what can you do? We put our own internal playbook to the test and walked away with three clear steps that other B2B marketers can take to rebuild what may have been hit in the wake of waving goodbye to the status quo.
1. Get crystal clear on fit, engagement and intent signals (starting with your low-hanging fruit).
While it seems logical, we often forget that when resources are tight and expectations are high, you need to ingest as many ready-to-buy signals as possible to prioritize your investments and actions. This looks like analyzing three core buckets when making your target account list (TAL):
Fit:
We've often internally coined this as "fit-first," since it gives you a known landscape to explore when figuring out who would be a fit for your product. If an account doesn't match key firmographic or technographic attributes (company size, industry, revenue, location, etc.), then all the "intent" signals in the world can't really make up for this. So, to start, make sure you either take into account or readjust your customer profile. That may look like removing industries hard-hit by economic downturn or looking at new attributes if your product offering has shifted.
Intent: Once you're solid on clear fit attributes, you can begin to layer in intent signals. If you have a handful of topics you know someone should be searching for, keep tabs on when those topics surge and add them to your list. If you are in the security space, that may look like ingesting articles on cybersecurity trends or searching for general industry tips.
Engagement: Last but not least, engagement should target your low-hanging fruit. If you have accounts or buyers who have been visiting product-focused pages or pricing pages, this gives you the insight that they are much further into the buying process than someone who is potentially skimming your blog every few weeks.
2. Kick-off three channels to maximize reach within your new list.
Now you have a list of your most-likely-to-buy prospects packaged up in a target account list (TAL). Instead of spreading your marketing budget thin across any and all accounts or buyers, you now can funnel those investments where they'll actually show results. There are three channels we've been leveraging internally that marketers can see results within three weeks:
Display Advertising: Hearing the phrase "double down on digital" over and over? Well, there's a reason. This is your avenue to meeting unknown buyers in your new target account list (something in-person events used to supply often). Test personalization by company or industry, adding extra likelihood of them engaging with your brand.
Email: Already have a pool of known prospects? Now's the time to stand out in their inbox, which means not repeating the same messaging across email. Be direct and offer something valuable. Try to send your top-tier accounts a relevant guide or E-book with their company name on the cover and a personal note.
Sales follow-up: Tired of hearing the marketing spiel about marketing and sales alignment? Well, there's a reason you hear it so often. Don't forget to involve your sales team in each campaign you launch, as they're one of the strongest channels. Enable them with a talk track and personalized follow-up email templates. You can even include a quick video to stand out.
3. Get clear on campaign performance metrics and quantify how you're building future demand.
Your traditional campaign response metric may not cut it to show real impact. Instead, you'll want to shift to measuring this through the lens of your new TAL. This includes showing a 360-degree view of accounts targeted, TAL responses generated, TAL meetings booked, and, you guessed it, this lens throughout the rest of the funnel.
Beyond that, you'll start to notice value over volume is a clear trend. Instead of reporting a generic number of responses to your sales team, you'll be able to tell them why they're valuable to your business.
One tip to always keep in mind is your ability to report on multi-touch attribution (MTA). With each of these actions geared toward your TAL, you may only see a response to a sales outbound message, which would then be sorted under last-touch sales attributed. To understand the full value of each marketing touch, you'll need to set yourself up for success with MTA.
---
Jodi Cerretani is the Director of Demand Generation at RollWorks. In this role, she is charged with driving qualified pipeline through a mix of account-based and traditional marketing. Jodi has been working in B2B marketing and sales technology for nearly 10 years and loves the responsibility and thrill of contributing directly to the bottom line. In her free time, you can find Jodi enjoying a hike or a bike ride with her family in sunny and beautiful Boulder, Colorado.
Ready to kickstart your own 2020 rebound? Check out our latest guide, 3 Account-Based Steps to (Re)build Pipeline: The B2B Marketer's Must-Have Playbook, to fuel your marketing and sales engine.