Integration, Deeper Intelligence Within Sales Development Becoming Critical Components For Closed-Loop Engagement
Featured
Once regarded as the entry-level stepchild of the more lucrative field sales function, inside sales is ascending within many B2B companies as buyers become more adept at virtual communications. The function today is securing additional investments and commanding organizational realignment.
The number of non-retail inside sales representatives is projected to increase from just under 2 million in 2010 to more than 2.6 million in 2020, according to InsideSales.com research. SiriusDecisions has also seen growth in the inside sales function and found it often comes at the expense of the field and third-party (channel) functions. (See chart below.)
"I'm very confident this trend is going to accelerate," said Phil Harrell, Chief Sales Officer-Strategies at SiriusDecisions. "Buyers are more comfortable buying remotely and virtually. Sales leaders are under more and more pressure from boards and private equity investors to hit their numbers, but to also do it more cost-effectively."
Inside Sales Grows At Expense Of Field And Third-Party
Quota-bearing sales rep headcount in cross-industry, B2B organizations*:
| | | |
| --- | --- | --- |
| | 2009 | 2015 |
| Inside Sales | 12% | 20% |
| Field/Direct/Face-to-Face | 57% | 51% |
| Third Party (Channels) | 31% | 29% |
* "Quota-bearing inside sales rep" is defined as residing in the sales organization, and with a variable compensation component that depends on generating revenue through closing business by managing accounts, territories and/or specific opportunities. The position differs from other inside sales professionals who have the responsibility of qualifying leads, and typically reside in the marketing organization.
SOURCE: SiriusIndex, compiled by SiriusDecisions
Two primary trends are fueling inside sales' growing importance:
The expanding growth of technology that enables sellers to efficiently and quickly target and qualify sales prospects, and then communicate with them remotely in ways that simulate in-person interactions; and
More knowledgeable and self-directed B2B buyers, who do much of their own due diligence and don't want to meet until they're further in the buying process.
For example, CEB indicates the average customer completes 57% of his decision-making research before engaging directly with a sales representative. CEB said that figure has remained constant in it's 2015 and 2016 research.
Shift Requires Different Technology And Talent
Technology-generated data makes insides sales especially powerful on several fronts. "The technology allows you to tell the tale of ROI, which is the key to getting more resources," said Ray Kemper, CMO of B2B lead generation company Televerde. And "it means sales reps are focusing on the biggest, most qualified opportunities, so they're able to close more business."
Account-based technology and strategies also elevate inside sales team members, who can communicate more strategically with prospects. Because the company's "top-tier targets number in the tens [of people], we can't send thousands of emails to such a small group," said Brandon Redlinger, Director of Growth at Engagio, an account-based marketing and sales platform. "[Leveraging] inside sales allows us to be more specific and precise with all of our communications."
But a strategic shift from a field sales-focused organization to one embracing inside sales requires significant realignment of both talent and technology.
"If a buyer buys differently today, we need a different type of seller," said Jill Rowley, speaker, startup advisor and Founder of #SocialSelling. "[That seller is] someone who's more collaborative, more tech savvy, more analytical and has more business acumen."
SiriusDecisions' 2015 B-to-B Buyer Study supported those findings — to a point. The company stressed that digitally based sales communications don't necessarily mean automated or impersonal. "Human interactions still occur and matter," the global B2B research and advisory firm reported from its survey of 1,000 B2B executives involved in an estimated $500 million in purchases across North America and Europe. "While providers are interacting in new digital ways, just because buying behavior is done digitally does not mean that sales representatives are no longer required to instigate or facilitate a buying process."
The technology part of the equation now includes sophisticated tools that both provide more relevant data and insights about buyers, and streamlines and enhances certain time-consuming tasks such as appointment scheduling, said Forrester Research analyst Mary Shea.
"Organizations need to reevaluate their sales enablement technology," Shea said, citing sales prospecting and lead generation platforms such as KiteDesk and Five9, and social analytics platforms such as Charlie App and Crystal Knows as among the tools and types of tools they should be reviewing. The latter combs through buyers' available online information to go so far as "identifying what buzzwords will resonate with them."
Inside Sales-Based Company Doubles Down
Curvature bills itself as the world's leading provider of pre-owned and new-surplus networking equipment and services solutions. In its 30-year history, the company has only sold through inside sales. When it expanded in 2012 from a single product line to four, company management was not sure if it could continue to rely on an exclusively inside sales model, so it tested the theory. After two years of testing, "we've proven that the large majority of our sales can still take place inside," said Sales Director Lauren Duffey. "We determined this was the best approach for us to gain market share the quickest, while keeping our customer acquisition costs low. For us, it was about customer acquisition costs."
If a prospective sale is competitive, or valued at more than $200,000, "we do need to go live at least once," Duffey said. However, "we have not found in our research or our numbers that we can justify the expense of a full, dedicated field team."
The proof is in the results. Curvature posted $300 million in revenues in 2015, a 15.4% increase over 2015. Duffey did say the company is currently enjoying double- or triple-digit percentage growth in its three business lines.
Be Strategic With Inside Sales Deployment
While acknowledging the financial incentive for many organizations to adopt an inside sales model, it's equally important to deploy it in a "thoughtful, strategic way," and recognize that "many buyers are reeling from all the noise" created by digitally based activities, said Kristina McMillan, research director with Curvature, a sales, marketing and sales development research and advisory firm.
"There are so many emails, so much content with jargon and marketing-speak," McMillan said. "It's valuable and grounded in best practice, but at some point, we're seeing that buyers are a little desperate to talk to a human being. They're thinking, 'I don't want any more information. I just want you to answer a question.' It's often the [phone] call that qualifies and converts to the next step." That's where inside sales can be particularly useful.
---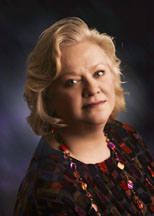 Rebecca Theim is a freelance editorial and commercial writer based in Las Vegas.