Act-On Extends Automation Capabilities Beyond Acquisition Marketing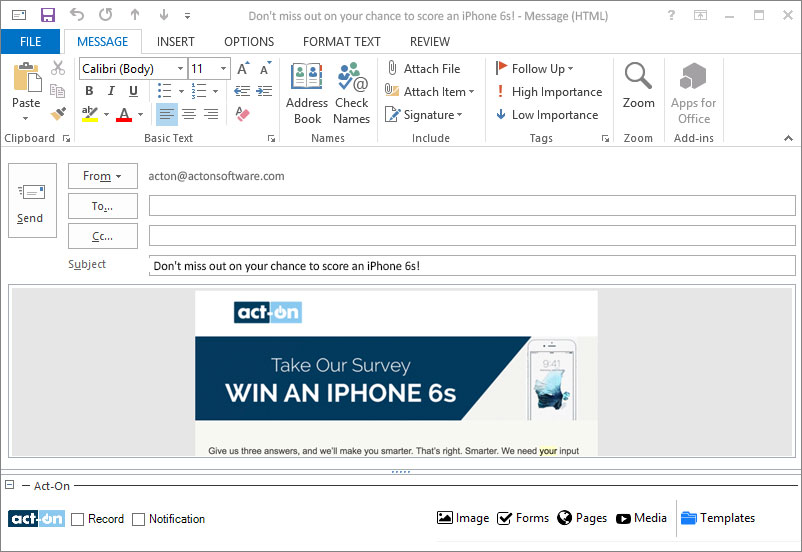 Marketing automation provider Act-On Software has released new brand marketing and customer marketing capabilities designed to extend the company's automation functionality to areas beyond demand generation, including influencer relations, customer retention and customer advocacy.
In the brand marketing arena, the new capabilities position users to:
Track and score press, analysts and bloggers to identify the company's most engaged and interested influencers;
Measure press release attribution by creating trackable URLs to tie public relations activity back the to lead-to-revenue process;
Create and execute internal newsletters and emails and monitor employee engagement of internal communications;
Keep a tab on brand identity management by helping corporate marketing teams control the visuals and create approved templates for use by the marketing and sales department; and
Manage events by creating an automated workflow for event-related communications.
The new technology is designed to help customer marketers refine customer onboarding and automate it with a variety of drift campaigns, and enhance customer retention by measuring product consumption and triggering communication based on use. It also enables marketers to leverage marketing automation, CRM and ERP data to upsell and cross-sell, as well as apply scores to customer behavior and engagement to identify brand advocates.
"The role of the CMO today is more strategic than ever, and as a result has a bigger presence at the table," said CMO Kevin Bobowski in a statement. "Not only must a CMO build a high-performance demand generation machine, they must also act as the chief experience officer and brand steward. Therefore, it is time for CMOs to rethink how marketing automation is used across the marketing organization to build brand awareness and deliver an exceptional customer experience."