Demandbase Partners With Integrate To Boost ABM Offering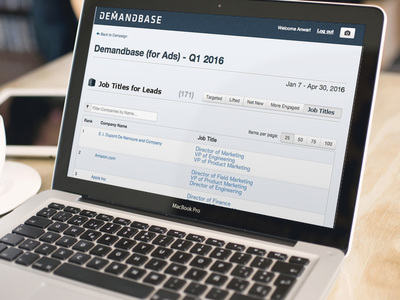 Account-based marketing (ABM) company Demandbase has partnered with Integrate, an outbound demand generation company, to expand its ABM offering and provide marketers with an automated process to capture leads. Through the partnership, Demandbase will be able to use Integrate's demand generation software to identify and collect leads from the Web through the company's account-based advertising capabilities.
A survey conducted by both companies showed that 97% of marketers are already running or planning an ABM program. But it found that a big challenge for marketers is the inability to identify decision makers within target accounts. The partnership between Demandbase and Integrate is positioned to solve this challenge.
"This partnership is exciting because it pairs two great solutions to close the loop and automate the process of moving leads within an account through their buying journey," said Peter Isaacson, CMO of Demandbase, in an interview with Demand Gen Report. "This positions B2B marketers to increase funnel velocity with their ABM strategies."