Integrate Launches New Social Tool & Enhanced Cross-Channel Capabilities At Forrester B2B Summit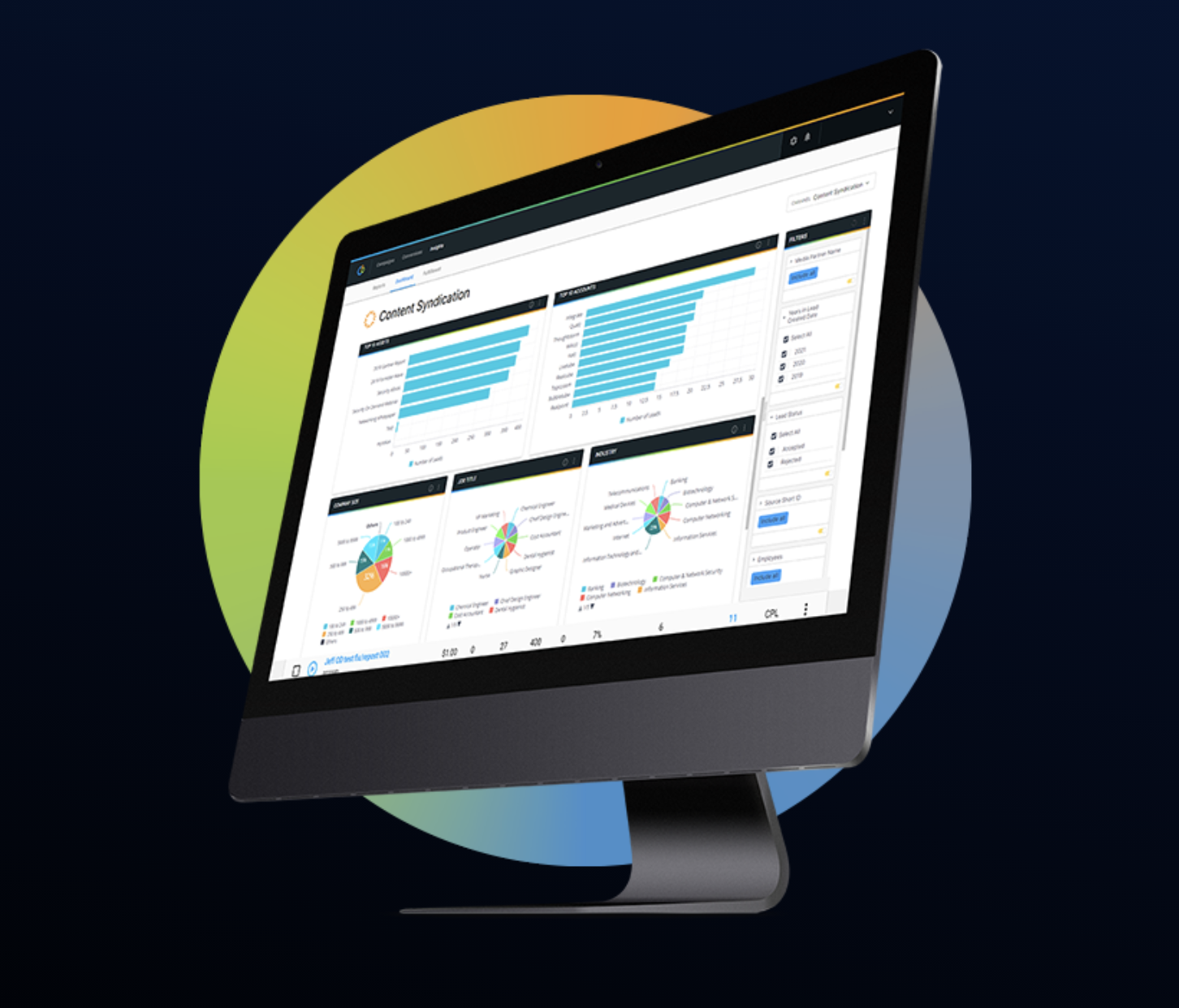 Integrate, a provider of B2B Precision Demand Marketing tools, launched Precision Social and new cross-channel insight capabilities for its Demand Acceleration Platform. The news was announced at Forrester's B2B Summit this week.
The release of Precision Social rounds out Integrate's current cross-channel activation offerings: Precision Syndication, Precision Digital and Precision Events. Now, all the data from these solutions are presented in a new dashboard experience within the Integrate Demand Acceleration Platform, giving marketers a single centralized platform that combines all data from social, content syndication, digital ads and in-person and virtual events. The enhancements include interactive insights dashboards, campaign creation and workflow tools, as well as new features for ABM and target account list optimization.
"Digital natives are fully in control," said Colby Cavanaugh, VP of Product Marketing at Integrate, in a conversation with Demand Gen Report at Forrester's B2B Summit. "The unprecedented events of the last couple of years totally aside, these are trends that have been happening for a long time. Engaging buyers is harder, and the experience must be more digital because buyers are opting out and they are acting on their own terms. They're using more channels to get data, and they are acting in bigger buying committees. We see the pressure on digital; we also see the pressure across channels. So being able to be present in the channels that buyers are leveraging— not necessarily the channels that marketing teams are used to — but the channels that buyers are using to make decisions is key."
Precision Social unlocks the ability to activate LinkedIn ad campaigns and route leads from LinkedIn Lead Gen Forms, empowering users to run target account lists for social campaigns in the Demand Acceleration Platform. In addition, users can measure account-level performance without spreadsheets while adding enhanced lead data with business emails and firmographic data. Precision Social is designed to combine reporting from LinkedIn ad campaigns with all other channels — such as digital advertising and events — to provide marketable and actionable leads from LinkedIn Lead Gen Forms, streamlining the processes for cross-channel account activation.
Specific capabilities include:
Account targeting: Users can upload target account lists and prioritize the accounts using buyer intent data to drive Precision Social campaigns on LinkedIn;
Ad and campaign creation: The ability to create and launch LinkedIn ads to unify the experience across digital and social channels;
Integration with LinkedIn Lead Gen Forms: Connecting LinkedIn Lead Gen Forms to Integrate's Demand Acceleration Platform allows teams to validate and route leads with correct field mapping to marketing automation and CRM systems;
Lead Enhance: Enhancing lead records with the addition of firmographic data and fresh business emails (Note: business email is only available in North America).
"Our clients are really excited about that aspect of it," added Cavanaugh. "They can come to us; we will turnkey their social campaign; we will use their target account list and the creative that matches up across all their other programs, and we'll work with them on targeting criteria for titles. Then we'll get that campaign live using our platform and they'll have access to the [enhanced] dashboard, which is going to summarize activity in real-time, as we're getting impressions, as we're getting clicks, as we're getting opt-ins from those campaigns. We're able to roll that view up on an account-level basis. This is different than what you'll get when you log into LinkedIn Campaign Manager, which is going to give that to you on a campaign-by-campaign level."
One of the unique additions to Integrate's offerings is its integration with social lead generation forms, a client benefit, especially for those using lead gen forms at scale. With these forms, the entire experience stays within the social network, which provides a more streamlined, user-friendly experience.
"The benefit of using lead gen forms for LinkedIn or Facebook is that they're not taking people out of the social network," said Cavanaugh. "In other words, my CTA is not 'come to my website, fill out this blank, six-field form.' I get to keep you on LinkedIn, you can opt-in with a much better experience. So, I opt-in, the lead comes through the lead gen form, but oftentimes it's usually a personal email address. So, we're offering a service where we're able to take the LinkedIn profile URL, we're able to take publicly available data and we were able to match an account name and SIC code, a state and then business email. We can match business emails about 50% of the time so that is huge."