Leadspace Debuts AI-Driven Audience Management Platform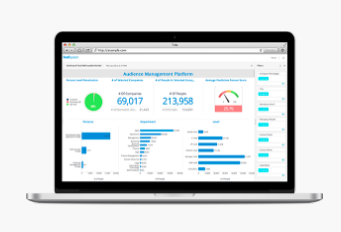 Leadspace, a lead generation services company, announced the launch of an Audience Management Platform for B2B marketers. The platform is designed to improve the scale and quality of available data, as well as make recommendations and prioritize the most effective marketing actions.
The Audience Management Platform features audience discovery, audience data management and audience modeling, and combines first-party data with third-party data from more than 40 sources using predictive analytics and artificial intelligence. All information is displayed on a single dashboard, and reveals new leads based on industry, company and people most likely to buy.
"We've built a smart platform that gives marketers a complete picture of the people and companies to whom they're marketing," said Doug Bewsher, CEO of Leadspace, in a statement. "It integrates data from a swath of sources that is constantly updated in real time to deliver 'a single source of truth', so marketers have a clear, consistent view across internal and external data."