Marketo Names Sarah Kennedy As New CMO
Written by Stephen Betz, Contributing Writer

Published in

News Briefs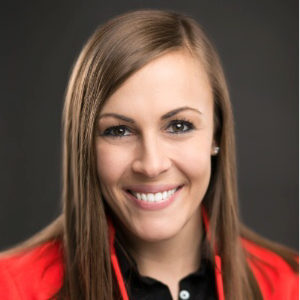 Marketo announced the hiring of Sarah Kennedy as its CMO. In her new role, she will sit on the executive board and report directly to Steve Lucas, the company's CEO.
The news comes roughly four months after the company's former CMO, Chandar Pattabhiram, stepped down to pursue new opportunities. He held the position for a year when Sanjay Dholakia left the company shortly after Marketo was acquired by Vista Equity Partners for $1.79 billion.
Kennedy brings nearly 15 years of technology marketing experience to Marketo, including her most recent role as VP of Global Marketing and Managing Director of Digital Experience at Sabre Corporation.
"I am excited to join Marketo to champion its excellence in marketing both as an organization and on behalf of its thousands of global customers," said Kennedy. "I look forward to fueling Marketo's explosive growth in the enterprise through close partnership between sales and marketing."
In addition, Marketo announced it has promoted Matthew Zilli, who was serving as interim-CMO and Group VP of Product and Solution Marketing, to the role of Chief Customer Officer (CCO).
As CCO, Zilli will oversee Customer Success and Global Enablement. Before joining the company in 2013, Matt helped launch LineStream Technologies as it's VP of Marketing.
"Matt has guided Marketo's marketing team during a time of change and growth, and his leadership has been truly indispensable," said Steve Lucas, CEO of Marketo, in a statement. "I am so pleased to have him join my executive team permanently as our CCO."