Radius Debuts Predictive Scoring, Integrates With Marketo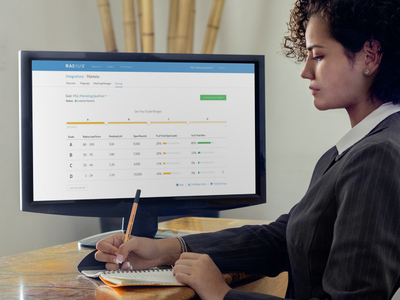 Predictive marketing platform Radius has integrated its SaaS solution with Marketo's Engagement Marketing Platform. The partnership aims to help B2B marketers identify their most promising customer and prospect records to discover net-new opportunities within those segments. Marketers are then able to add net-new prospects directly to Marketo.
Radius also now offers predictive scoring, which allows marketers to prioritize inbound demand, accelerate delivery of leads to sales, nurture remaining leads with personalized content and optimize marketing spend based on the channels that produce the best leads.
The Radius integration with Marketo is designed to help B2B marketers gain insight into leads and find the prospects most likely to convert into customers through the use of predictive analytics.
"Our integration with Marketo is the latest advancement in our focus towards building a platform for today's revenue-driven marketer," said Arup Banerjee, SVP of Product Management at Radius, in a statement. "Marketers rely on Marketo every day to automate their marketing functions. By enabling joint B2B customers to deploy directly to Marketo and leverage our data science capabilities with predictive scores, we're streamlining workflow and taking the guesswork out of the automation process. This allows marketers to make smarter, faster decisions that drive growth and results."