Salesforce Acquires Machine Learning Startup MetaMind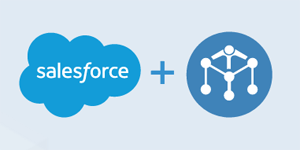 Salesforce has acquired MetaMind, a startup company that focuses on using natural language and image recognition technology in artificial intelligence. The announcement was made in a blog post written by MetaMind CEO Richard Socher, but financial details were not disclosed. MetaMind was launched in 2014 with $8 million in funding from Salesforce CEO Marc Benioff and Khosla Ventures, a venture capital firm.
The merger will enable Salesforce to integrate MetaMind's technology into its services. That technology includes natural language processing, image understanding and knowledge-based analytics that can be leveraged in multiple business processes — including marketing automation and customer support. MetaMind will be discontinuing its product offering for unpaid web users on May 4, 2016, and on June 4, 2016 for monthly recurring users.
"With MetaMind and Salesforce coming together, we'll be able to offer customers real AI solutions with breakthrough capabilities that further automate and personalize customer support, marketing automation, and many other business processes," wrote Socher. "We'll extend Salesforce's data science capabilities by embedding deep learning within the Salesforce platform."
This is not the cloud company's first acquisition in the space recently. It acquired PredictionIO in February, a machine learning company, and last year it bought Minhash for its media trends intelligence.
Looking ahead, MetaMind's ongoing development should help Salesforce incorporate AI technologies and functions across a broad range of processes and markets, said Charles King, principal analyst with Pund-IT, in a statement.
"Overall, this appears to be a wise acquisition with potentially significant long-term benefits for Salesforce and its customers," King said.