Vidyard For Sales Offers Personalized Video For Sales Initiatives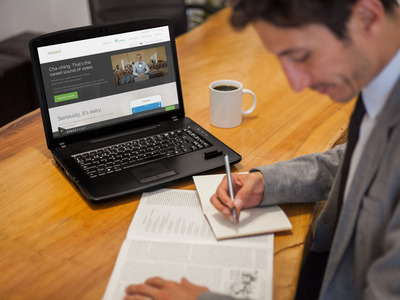 Vidyard unveiled Vidyard for Sales, a video selling solution designed to help B2B sales teams prospect and sell with video content and use viewer analytics to better understand their buyers.
Vidyard for Sales can be used as a standalone application or as a native solution within the Salesforce platform, including integrations with Salesforce Sales Cloud, Marketing Cloud, Chatter, Community Cloud and Salesforce1 Mobile.
Vidyard for Sales includes the following capabilities:
Centralized access to all video content: With centralized asset management and integration with YouTube channels from both mobile and desktop, sales reps can find and share top performing videos from across the company — whether it's public-facing marketing videos, private product demonstrations or even custom videos recorded by sales.
Easily record new video content: The sales team can record, upload and privately share new videos using webcams or mobile devices, or turn a PowerPoint presentation into a narrated video with Vidyard Studio.
Video personalization: The salesperson can add the recipient's name, company logo or other unique content into a video in an effort to improve engagement and conversion rates.
Private video sharing and viewer tracking: Users can securely share individual videos or custom playlists and track who watched, how long they remained engaged and which parts they skipped or replayed to gather customer behavioral insights.
Native integration with CRM and marketing tools: Vidyard's integrations with several sales and marketing clouds offers the ability record, share and track engagement in videos from inside familiar platforms.
"Marketers are already realizing the benefits of online video content as a better way to engage audiences, but there's a huge untapped opportunity for video in B2B sales to not only build better relationships and close more deals but to do it more efficiently than ever," said Michael Litt, CEO and co-founder of Vidyard.