YesPath Adds Account Rooms Feature To Account Engagement Platform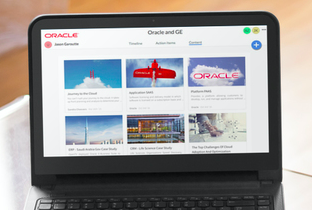 YesPath, an account-based marketing and sales solution provider, announced the launch of Account Rooms, a tool that enables users to create a private online space for sales teams to collaborate with current and prospective customers.
The tool, part of the company's account engagement platform, enables current and prospective customers to view content and communicate with sales reps within one location, while bypassing email.
Features include:
A Timeline feature to track the history of the project and chart future plans on a chronological timeline accessible by both buyers and sellers;
Content management capabilities, which import sales and marketing content into a gallery so sales reps can share content with accounts at the right time, according to YesPath; and
Smart recommendations, that provide content and offer recommendations based on behavior in the Account Room and data in the user's CRM.
"B2B purchases are actually significant projects, involving many people and a heavy time commitment," said Jason Garoutte, YesPath Co-founder and CEO, in a statement. "It simply doesn't work to 'herd cats' through email, and as a result, deals are always slipping behind schedule or getting lost entirely. We built YesPath to augment CRM so everyone — buyers and sellers — can work together easily to make decisions with fewer meetings and fewer emails."