ZenIQ Doubles Adoption In 45 Days; Highlights Partnership In Terminus ABM Cloud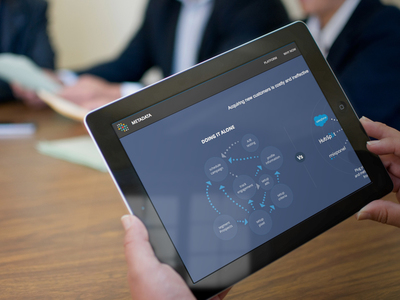 ZenIQ, an account-based marketing solutions provider, announced that it has doubled adoption for its ABM Navigator product in 45 days and has partnered with Terminus' ABM Cloud for Salesforce,a partner program for ABM vendors whose products integrate with Salesforce.
ABM Navigator enables users to automate account data aggregation, allowing marketers to engage with target accounts through coordinated messages across stakeholders and channels, according to the company. One of its main tools, ABM Recipes, allows users to build automated rules based on buyer behavioral data to help increase pipeline in target accounts and reduce the possibility of leads stalling mid-funnel, according to ZenIQ.
"Things that once took days and weeks of productivity are now automated and are producing greater accuracy and results than before," said Srihari Kumar, Founder and CEO of ZenIQ, in a blog post highlighting the announcement. "ABM exists across channels, platforms and teams — ABM Recipes brings this all back together again."
Unveiled in August, ABM Cloud for Salesforce offers marketers tools to help execute a well-rounded ABM strategy. This includes the ability to:
Identify potential accounts;
Expand reach within accounts;
Engage with accounts;
Advocate for the product; and
Attribute and measure engagement from accounts.
Other B2B companies that have joined the program include EverString, Lattice Engines, Bombora, Influitive and Engagio.