ZoomInfo Unveils Salesforce DaaS Solution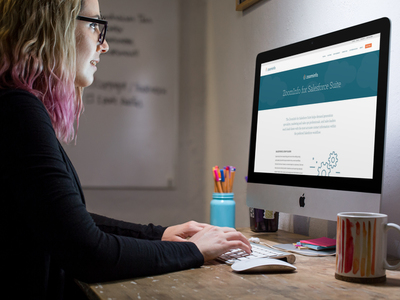 ZoomInfo, a B2B data provider, announced it has expanded its offering with a Salesforce Suite designed to help sales and marketing reps engage prospective customers effectively within a Salesforce workflow environment.
The solution is designed to streamline data management processes, boost data accuracy and improve prospecting efforts all from within Salesforce. Having this inside the CRM workflow positions users to increase productivity and efficiency.
Features include:
A collection of activities within Salesforce designed to help reduce manual errors and bring actionable insight into sales and marketing processes;
Improved connect rates by incorporating accurate direct dials and email addresses into the user's Salesforce environment;
Better segmentation, lead scoring and lead routing capabilities by bringing more detailed information for each contact record for leads, contacts and accounts; and
Consistent data enrichment with scheduled or automatic updates.
"Having everything — from data to sales and marketing workflows — in one place is the most effective way to increase productivity at scale," said Hila Nir, VP of Marketing and Product at ZoomInfo, in a statement. "The ZoomInfo for Salesforce Suite is today's solution for combating disbursed data and incongruent or misaligned processes."