The Showpad Sales Enablement Platform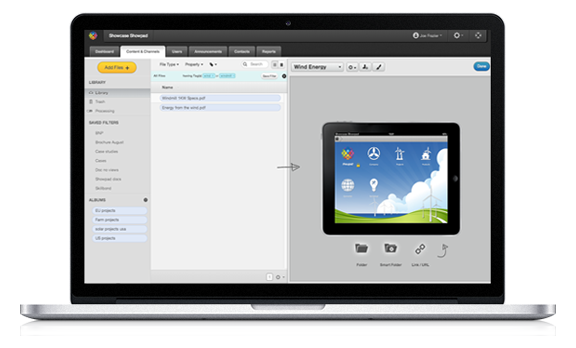 Showpad is a sales enablement platform designed to help users manage, transfer and share content among sales, marketing and other teams.
Features/Functions
The solution enables users to share content between online platforms and applications.
The platform can also collect content usage data designed to enhance the marketing team's content initiatives. This also positions the sales team with insight into what content is resonating with their audience.
Compatibility
Showpad is available through desktops and laptops, as well as on Android, Apple and Windows mobile devices.
Pricing
Pricing starts at $25 per user, per month. Click here to learn more.
Competitive Positioning
Showpad's ability to work from either a computer or an iPad app positions users with flexibility and accessibility for their content. Whether users are in front of a computer or away from the office, Showpad keeps everyone in touch and in the loop with content generation and communication.
The solution also comes with content rating and commenting capabilities, enabling sales reps to provide feedback on individual pieces of content to enhance future content initiatives.
Contact Information
Showpad
580 Market Street, 4th Floor
San Francisco, CA 94104
(415) 800-2033