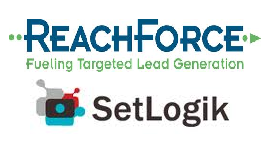 ReachForce, a provider of data management systems for B2B marketers, acquired SetLogik, a vendor of cloud-based data and analytics technology, to develop the Connected Marketing Data Hub.
The Connected Marketing Data Hub offers an integrated suite with continuous data quality management and predictive marketing capabilities, said ReachForce officials. Through its integration with a number of marketing and sales automation platforms, including Marketo, Eloqua and Salesforce.com, it enables marketing professionals to more effectively collect, qualify, target, and convert leads throughout the buyer's lifecycle.
"The Connected Marketing Data Hub serves our customers with a data quality management solution that ensures high-quality, complete data to that they can achieve the highest possible returns on their marketing campaigns," said Bob Riazzi, CEO and President of ReachForce, in an interview with Demand Gen Report. "High-quality data is the foundation for predictive marketing, which is where things are headed."
Riazzi said the acquisition of SetLogik provides the technology and developers to offer a comprehensive data management solution. "With this acquisition, we got some incredible technology and incredible developers and people. With the addition of SetLogik's platform to ReachForce's existing product portfolio, we accelerate the time required to transform leads into revenue for our customers."
SiriusDecisions Co-Founder and Managing Director, John Neeson, added: "Best practice organizations centrally and continuously manage 360-view of high quality customer data including biographics, demographic, firmographics and transactional information across all databases, marketing automation and CRM systems and other end points. This holistic approach gives marketers the ability to power revenue generating campaigns with in-depth customer insights that accelerate sales and produce the type of business contributions increasingly being asked of CMOs."