Sales Enablement In The Spotlight As Pressure Builds To Convert More Leads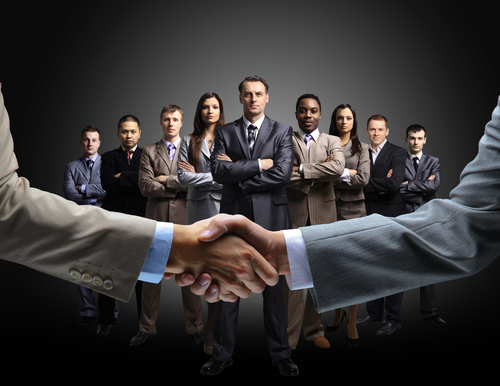 Marketing used to just "throw leads over the wall" to the sales department and hope that a good number of them would stick. But now that marketing is responsible for a revenue contribution goal, the walls are tumbling down. It is no longer a question of how many leads marketing can generate, but how they can provide the right content and other resources to sales to ensure that as many leads as possible turn into deals.
The increased pressure to contribute to revenue, along with buyers delaying their engagement with sales until later in the decision-making process, has resulted in rising interest in sales enablement tools over the past six months, industry observers noted.
"The sales-enablement marketplace — a few years after the first flushes of interest passed — has recently begun to return to life," according to Matt Mullen and Alan Pelz-Sharpe, analysts for 451 Research and authors of Sales enablement: CRM's forgotten sibling attempts a comeback. They noted that the growth in interest in digital marketing is a driving force. "Sales enablement's basic premise is that the influence of the salesperson is on the wane, so best use the limited touch points in prospect interaction as cleverly as you can."
The fact that buyers do so much of their research prior to engaging with sales highlights the need for sales enablement tools, observers explained.
"Depending on who you listen to, the buyer is between 55% and 70% complete with their educational journey before interacting with sales," said Kurt Andersen, Executive Vice President of Sales Enablement and Marketing for SAVO Group. "Because there is such an unprecedented amount of information available to the buyer, marketing and sales have to do some thinking out of the box when it comes to techniques and approaches for moving prospects through the pipeline. "
Craig Nelson, Principal at Sales Enablement Group, said the days of "random acts of sales enablement" are over. "Salespeople would typically ask marketing for support when they felt they needed an edge to close a deal, or sometimes they would come up with their own material, and the results were inconsistent at best."
Nelson said that progressive organizations are starting to understand that they need a more structured and tailored approach for presenting the right resources to nurture a lead all the way through the funnel. "It is not just about customer stories and brochures. If you just keep pushing out generic content, they aren't going to be seen as advisors, just product people."
A recent survey by Corporate Visions revealed that more than 80% of B2B marketers and salespeople think CRM systems don't always capture or provide the information needed to close bigger and higher-margin deals. Corporate Visions polled more than 800 respondents representing organizations of all sizes across the U.S.
Although 87% of respondents reported that their companies required them to use a CRM system to track their activities, 79% said the CRM system does not provide useful assistance for closing business.
"Sales and marketing professionals are dealing with increasing pricing pressure, including the impact of sales processes, CRM systems and training," said Tim Riesterer, Chief Strategy and Marketing Officer for Corporate Visions. "Of all the survey respondents, 68% felt that the main reason they struggle with converting leads is the inability to differentiate."
There is a gap in content and resources to support differentiation and negotiation conversations, Riesterer told Demand Gen Report. "The stories sound the same as what the buyer currently has or what the competitor is offering. The focus of sales enablement is to provide a clear distinction or differentiation."
B2B Buyers Expect More Than Product Info
Jon Russo, Founder and CEO of B2B Fusion Group, said the move toward account-based marketing is also a factor in ramping up interest in sales enablement tools. "Where the struggle is the sharpest is for companies that are focused on account expansion, as opposed to acquiring new accounts. When you are looking to expand your business with an existing client, there is already a relationship, so there is a greater expectation that the sales team is going to add value beyond spouting product features and functions."
Because the window to engage with prospects is getting narrower, salespeople have to make the most of every interaction. "People still buy from people, but the interaction with the salesperson is a precious commodity," said SAVO Group's Andersen. "They have a short time to engage the prospect in an accurate and precise way that speaks to their needs."
Andy Zimmerman, Chief Marketing Officer at Brainshark, added: "We really see three stages to the sales enablement process — preparing, engaging and advancing. When that salesperson actually gets to talk to a prospect — the engaging part — they have one shot and they have to be spot on. Buyers expect the conversation to be a true value-added experience because they have already done their homework and learned about your product or service on the web."
Sales enablement tools can help a salesperson recognize untapped opportunities during conversations with buyers, said Andersen. "If I walk into a home improvement store looking for a patio set, an associate can point me to the patio sets, but maybe what I really need is to go to the lumber department to build a deck for the patio set. The key is helping the buyer recognize needs they might not have come to you for in the first place."
Going forward, sales enablement will involve all departments in the organization, observers predicted. "It really goes beyond sales and marketing, as everyone has a hand in the process of closing more deals," Zimmerman said. "There are training people, HR and product management teams that all produce forms of content that can be consumed quickly and easily, and could help differentiate a product offering and help sales close more deals."