#B2BMX Event Preview: The Challenger Customer Author On Consensus Among B2B Buyers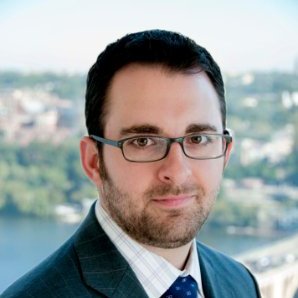 An Interview With Nick Toman, CEB
As more stakeholders take part in B2B buying committees, solution providers must bring this committee to a consensus on the company's problems and potential solutions before a tech selection can be made. However, committee members' disparate views can make this a tough task to overcome.
This topic is the focal point of an upcoming session at the B2B Marketing Exchange, taking place in Scottsdale, AZ Fe. 20-22. It will be presented by Nick Toman, Global Practice Leader for the Sales Practice at CEB and one of the authors of The Challenger Customer.
In this event preview Q&A, Toman discusses how marketing teams can improve their ability to bring consensus within buying committees, why personalization can actually lessen the chances of closing a deal and why you need to create points of agreement among stakeholders.
Demand Gen Report: Can you give us a sneak peek into some of the insight you'll be sharing at The B2B Marketing Exchange in February?
Nick Toman: The basis of the presentation comes from major significant trends on how buyers buy differently in B2B. The problem we're identifying and putting on the table is the idea of "consensus purchasing." Consensus purchasing is the idea of all the stakeholders having to come together to make a buying decision. That's not a new idea, necessarily, but we're seeing more and more people become part of these buying groups. The big challenge with this is that the diversity of these stakeholder groups keep going up and up.
Increasingly, we're seeing new stakeholders at the table who traditionally weren't a part of that buying group, and it turns out that they don't speak the same language as their colleagues. They have a hard time getting on the same page on the business issues and what the business needs to do — let alone who the business should be sourcing solutions from.
The real starting point is this problem of consensus; how do you overcome all the disparate — oftentimes divergent — views among a group of stakeholders?
DGR: What's the biggest trend in customer buyer behavior that's impacting B2B marketing/sales initiatives?
NT: For the first time, we're seeing dysfunction grow within the buying group. What I mean by this is that all these disparate stakeholders don't really see eye to eye or get along very well, and you see this within almost every B2B buying organization. Something we track closely at CEB is this idea of "decision speed," and you see this speed continuing to slow within B2B buying committees — it's hard for these companies to make any decision or recommendations. Now add to that the fact that they are not receiving that much budget for a solution; it only makes it more difficult.
For the first time, we're seeing this delaying and deferring of decisions. For example, one company that I recently talked to was buying a CRM system — which is not an insignificant purchase — but it had 103 stakeholders at the table who had to weigh in on the decision. We're seeing this new trend emerge where buyers are not just having a hard time making a decision, but they have this dysfunction within these buying committees. When you have that dynamic in your committee, it's hard for them to get on the same page and truly move forward with a new purchase.
DGR: What's one way marketing/sales can help improve B2B buyer decision-making?
NT: You really should think about breaking the purchase down, from the customer's standpoint, into three distinct phases: a Problem Phase, a Solution Phase and a Vendor Selection Phase. When you break it down that way, it helps you think about the points of agreement you need to create among the key stakeholders. It turns out that this is a really hard thing for most customers to do, let alone for a vendor to try and influence. Within a buying committee — whether you're a marketer, in IT or in finance — each buyer views the problem differently. And finding a common course of action to take is never going to happen in that state.
The big question is: How do I help these committees understand the route of the problem? Our research has shown that it's critical to find that individual, or the "Mobilizer," that can help tie these people together around this common course of action. We must be careful not to confuse this individual as a "vendor champion." This individual is not necessarily championing or advocating for a solution, but championing for a course of action the business should take. They aren't talking about vendors; they're talking about a course of action. That's what gets the attention of the business stakeholders. You have to be really careful when engaging with these Mobilizers and work with them to give them answers that are relevant to their business — not your solution.
DGR: What's the biggest pain point marketers cite when they come to you for advice?
NT: One topic that is brought up is personalization. With personalization, it's a double-edged sword. Our research shows that the better a vendor personalizes relevant messages for each stakeholder, the lesser their chances of closing the deal. It's not the death of personalization, but if you're highlighting the value drivers for each stakeholder, you're subsequently pushing these stakeholders apart from one another. You then realize you haven't done anything to bring them together. The likelihood for them to get together — and make a decision — diminishes the more personalized you are. That's why it's important to identify and engage with a Mobilizer.
Another pain point is that most marketing content is still focused on highlighting supplier capabilities. Our research shows that Mobilizers flat out reject content that highlights the vendor. The content they demand is content that focuses on their business and helps them take better action in their business. The content will ultimately lead to the solution, but it shouldn't lead the conversation.
An avid B2B journalist with a knack for all things trendy in the POS, mobile and social space.