It's Time To Stop Treating All Intent Data The Same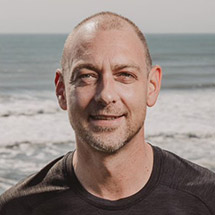 Buyer intent data is quickly becoming a must-have dataset for sorting likely-to-convert prospects from those who are less likely, and for influencing marketing budget decisions. Yet as the adoption of this intent data has grown, many senior marketers still talk about intent signals as if they are all the same. They are not. All forms of intent data are useful in moving prospects down the funnel, but there are multiple varieties of intent data. Getting the most out of the data, and the most efficient results, requires understanding the nuances in the data sources, how the data is collected and how multiple signals can be combined.
Intent: An Overview
At its most basic, intent data is information about web users' content consumption and observed behavior that provides insight into their interests and indicates potential intent to take action.
Taken one step further, marketers can explore "intent monitoring," where the intent signals are collected and organized to better identify changes in frequency and intensity of intent. A spike in intent is an indicator that a customer or target account is actively in market, which is an incredibly valuable insight for a marketer.
Scale Is The Difference Between First- And Third-Party Data
Most marketers typically think of third-party data when they think about intent, but all forms of prospect behavioral data can be regarded as potential signals of buyer intent.
This includes first-party data generated by owned-and-operated systems. Examining this data is akin to looking in your backyard: what kinds of signals do you have on customers, both existing and prospective, and how can that drive marketing efforts? Site analytics and marketing automation deliver this view.
Your backyard, of course, is not as large as your whole neighborhood. Third-party intent data, which comes from an external source, is more varied and akin to getting a bird's eye view of the whole city. Data can be gathered from several sources, including:
Data co-ops: a collective of publishers, marketers, agencies, research firms and event firms that contribute data across their digital assets;
Stand-alone publishers: business websites that collect user data exclusively from their own network of websites. If sites (often publishers) sell this asset themselves, without another party, then it's viewed as second-party data; and
Bidstream: data collected by the ad exchanges across biddable online advertising inventory.
Each of these forms of intent data can be used to understand buyer intent, and each has its own benefits and drawbacks. Because co-ops are made up of so many partners, they offer great scale. Meanwhile, stand-alone publisher or site property data can have a very strong signal, but exclusivity to one website, or one group of sites, means the data may be limited in scale.
Bidstream data, while once attractive on the basis of pure volume and ease of access, is increasingly falling out of favor due to the risks associated with running afoul of GDPR consent requirements as well as of publisher/supply side platforms (SSPs) that disallow derivative data commercialization.
Making Intent Work
The real secret to getting the most out of intent data is to combine first- and third-party signals. Third-party intent signals show if accounts are in active research cycles for the products and services that companies sell. First-party intent signals let marketers see if an account has a brand preference.
A brand running a programmatic campaign pursuing a target addressable market or a target account list can prioritize their account targeting based on which accounts are active in the research cycle, as identified by the third-party intent signal. When those same accounts either arrive at the marketer's website or engage with designated campaign landing pages (first-party data), it creates an opportunity to overlap the two intent signals and drive targeted media and sales enablement simultaneously.
Marketers already have their own first-party data, but they must do some research into their third-party partners to achieve maximum value. When marketers are examining third-party intent data sources, there are several key questions they need to ask:
Are intent signals on the individual level or aggregated at the organizational level?
How do you represent the intensity of the intent signals?
Are you comparing these signals to a baseline to accurately measure the increase or decrease in content consumption activity?
Is the data gathered with GDPR compliance and user consent?
Continued interest in intent data is undoubtedly a good thing for marketers of all sizes. Like with any marketing investment, the key is understanding how the different types of intent data will help achieve the marketer's campaign goals. Using different kinds of intent data and overlapping the signals creates a much more detailed picture of potential buyers who are actively in-market for a product or service, and they create the perfect opportunity for well-aligned sales and marketing teams to act in tandem. Those that take the time to learn the differences and master the use cases stand to benefit the most.
---
Dale Durrett is the VP of Partnerships at Bombora. Prior to that, he served as the VP of Partner Success at 6sense and National VP of B2B Sales at CBS Interactive.