Mind The Gap: 5 Ways To Avoid A Lead Handoff Disaster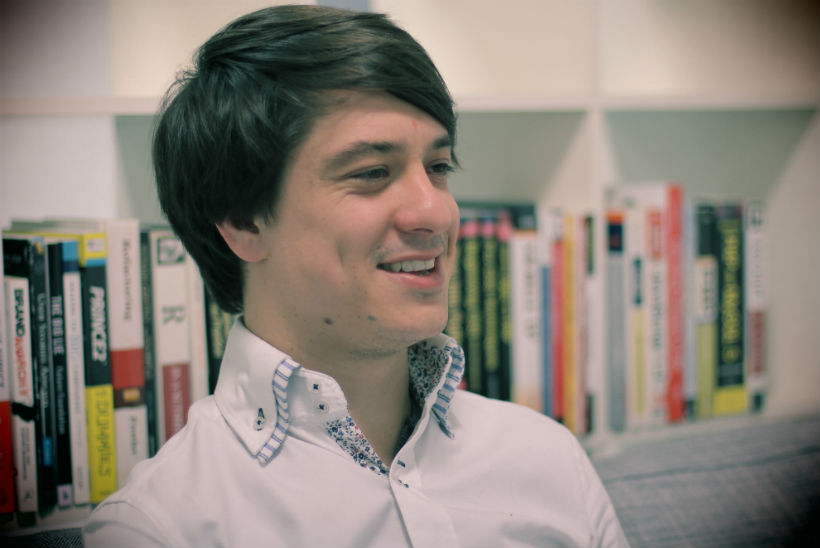 Sales and marketing alignment remains a hot topic. For many B2B CEOs, it will likely rank among their top concerns for the year.
An Aberdeen Group study noted that highly aligned organizations achieved an average of 32% year-over-year revenue growth, while their less aligned competitors saw a 7% decrease in revenue. And few sales and marketing organizations are aligned. According Forrester, just 8% of companies say they have tight alignment between sales and marketing.
Yet, even when marketing automation and best practices are in place, the relationship between sales and marketing can often be tense. This is especially the case when it comes to handing over leads for follow-up. Establishing a simple, transparent lead handover process is vital to achieving connected and profitable conversations with prospects.
So how can marketing and sales work together to make sure they don't drop the baton?
1. Don't Pass On Leads Too Early
Marketing teams are under constant pressure to generate enough leads to make their monthly quota of MQLs. However, sending leads to sales before they're ready to buy significantly decreases your chance of conversion.
According to Marketo, up to 95% of qualified prospects on your site are there to research and are not yet ready to speak with a sales rep. Tim Riesterer at Corporate Visions asserts that only 26% will ever actually make a purchase from you (or your competitors). If in doubt, don't fall victim to human error and an itchy MQL trigger finger. Lead scoring tools can help marketers act on "hot" leads more quickly and pass them to sales at the appropriate time.
2. Ensure Leads Meet Pre-Agreed 'Sales Accepted' Criteria
According to CSO Insights' 2014 Sales Performance Optimization Study, only 50% of companies say sales and marketing have a formal definition of a qualified lead.
What makes a "qualified lead" will differ from organization to organization. However the process of arriving at that definition is the same — getting sales and marketing into a room together and coming to a consensus. SAL definitions should be agreed upon by both sales and marketing and should be a confirmation of the qualified lead status (the correct demographic and firmographic profile, complete contact information and a lead score or purchase history, where possible).
3. Make Sure Leads Contain Context
In 2015, it's not good enough to hand over a lead with contact and company details. Your sales reps need more context with their leads. In a recent webinar, Laura Ramos of Forrester reinforced this point, stating: "Marketing's new imperative is sales support...moving from nurturing leads to creating a shared customer context."
We've found that content consumption is the best reflection of our prospects' emerging needs and likely purchase intent. Before a lead is passed over to sales, we use our own technology to analyze the content choices of each lead to discern their interests. This enables sales to engage in a relevant conversation with a prospect upon handover; something that is hard to do when all they've got to work with is a name and a title.
4. Find Out Why A Lead Was Rejected
Sales rejects leads for numerous reasons such as: a competitor won, non-lead, not ready to buy now, budget constraints, or lacks a business need. Ensure that sales reps input the reason for rejection into the CRM system so that marketing can understand how best to nurture that lead.
In our Salesforce dashboard, we have several preset labels ('wrong vertical', 'wrong job title', 'too small', etc.) that allow our reps to provide feedback on why they've rejected a lead that has been passed through. Since marketing and sales share the same dashboard, marketing is able to take the feedback and optimize against it.
5. Recommend Content For Sales To Use
Marketing needs to catch on to the idea that marketing's role does not end at lead handoff. This means continuing to assist sales once a qualified lead is in their domain. A commonly cited problem is sales reps being unable to find the right piece of content to send to prospects; marketing is in an excellent position to use their understanding of each lead's interests to recommend the best content assets for sales to pass on.
Marketing-sales alignment involves many things: common goals, standardized milestones and metrics and intelligent technology investments. However, none of these can be leveraged effectively unless they are accompanied by a smooth and effective lead handover process.
Andrew Davies is the CMO and Co-Founder of idio, and helps leading content marketers maximize the value of their content marketing channel. To find out more, please visit idioplatform.com and follow Andrew on Twitter @andjdavies.