B2B Marketers Focus On CRM Integration To Improve Lead Quality And Visibility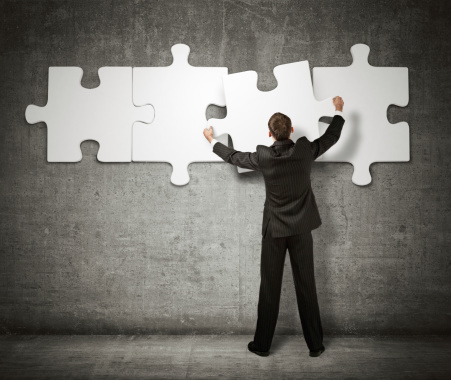 As B2B organizations aim to strengthen the relationship between sales and marketing teams, they are also working toward tighter integration of their CRM and marketing automation systems to achieve greater visibility into the customer journey, improve lead quality and gain more revenue from existing customers.
Leading-edge tactics such as account-based marketing (ABM) and predictive tools are spurring greater sales and marketing alignment at all levels. According to preliminary results from a June 2015 Sales & Marketing Alignment survey from Ascend2 and Act-On Software, 73% say that marketing and sales alignment is critical to the overall success of their company, but only 17% report that they are completely aligned.
"The integration of marketing and sales technologies is improving over time," said David Raab, Principal at Raab Associates. "For example, more systems can now synchronize data from custom objects as well as the basic lead, contact, and account objects."
Progressive B2B companies are reaping the benefits of sales and marketing convergence. Some examples include:
Thomson Reuters, a B2B media company, was able to achieve a 23% increase in number of leads sent to sales with better alignment of its marketing and sales teams and technologies, which include Oracle's Marketing Cloud. Other results include a 72% reduction in lead conversion time, and a 175% increase in revenue attributed to marketing. "The new, shared insight into our lead management funnel provides a clearer picture of the quality and quantity of leads needed to achieve revenue targets, enabling marketing to develop lead generation and nurturing strategies to engage the right prospects, in the right way, at the right time," noted Mike Thompson, VP of Global Marketing Services, Intellectual Property & Science at Thomson Reuters.
Using their CRM and data from their CallidusCloud marketing automation system, Foremost Media started drip campaigns for existing customers. Revenues from their customer base jumped 30% in a year, and sales started getting calls about new projects from customers that had nothing to do with the contents of the campaign. "They were also able to use website visitor tracking to start generating leads from otherwise anonymous visitors to their website and pass those directly to sales, which gave them an entirely new lead flow," said Giles House, CMO of CallidusCloud.
Technology Management Concepts (TMC), a professional services firm focusing on enterprise resource planning systems, has seen a 70% increase in customer engagement and a 45% increase in lead quality since implementing Marketo and linking it with its Microsoft Dynamics CRM solution. Working with Webfortis, a consulting services firm and Marketo partner, TMC integrated its platforms in order save time and create enhanced synergies between marketing and sales. "By synching our Marketo and Microsoft Dynamics CRM systems, our sales and marketing teams have greater visibility throughout the entire customer journey," said Jennifer Harris, President of TMC.
ABM And Predictive Driving Alignment
To move forward with predictive tools and account-based marketing tactics, marketers need access to a salesperson's interactions with a customer and vice versa.
"In order to create strong, personalized account-based marketing, marketers need to know everything going on with a customer and the interactions happening with them," Mark Roberge, Chief Revenue Officer at HubSpot. "Predictive analytics is no different. It requires really good down stream data like so that they can tie that back to future interactions."
Both account-based marketing and predictive analytics rely heavily on the data compiled from marketing and sales technologies, but data is only valuable when it's complete, up-to-date and accurate, noted Chris Lynch, Senior Director and Head of Product Marketing for Oracle Marketing Cloud. "Without alignment, data quality can be compromised and teams won't be able to analyze data effectively."
As they look toward ABM and predictive tools, many B2B organizations are taking a more granular approach as they seek to integrate CRM and marketing. "We definitely see a lot of sales and marketing operations folks asking how the marketing and sales systems will integrate as they start to look at new solutions," according to Adam B. Needles, Chief Strategy Officer and Principal at ANNUITAS. "We're seeing less rogue adoption and a more thoughtful approach."
Account-based marketing and predictive analytics allow marketers to ultimately deliver a heightened customer experience at scale, said Adam Blitzer, SVP and GM of Pardot, a Salesforce company. "In order for those strategies to be most effective, the customer data utilized to enact them needs to be representative of all the customer's interactions with a brand, from marketing through sales."
Still Some Hurdles To Overcome
CRM integrations can be complex due to the differences in individual sales and marketing tools. "The level of effort required to do a native, high performance, fully functional integration is non-trivial. It separates the well-designed and developed platforms from the jerry-built," noted Atri Chatterjee, CMO of Act-On Software.
There are still many organizations with separate marketing and sales technologies that have been in place for a number of years.
"In organizations who have inadvertently siloed technology, budget for the rationalization of these systems can seem hard to justify," CallidusCloud's House said.
Sales and marketing systems were designed for different purposes, which makes integration challenging, observers noted. CRMs use a transaction-processing data structure (read/write one record at a time) while marketing systems use an analytical data structure (read and select many similar records at once). "This means that traditional CRM systems can't also do large-scale marketing automation," according to Raab. "It's why Salesforce had to purchase ExactTarget and even now copies sales data into the marketing database rather than running both sales and marketing on one system."
The integration of data from other platforms, such as webinars, into the sales and marketing systems is a critical next step. "When marketers use tools that do not integrate with other platforms integral to sales initiatives, they are leaving a lot of data on the table," said Joe Hyland, CMO of ON24. "When silos remain, ROI suffers."
Looking forward, CRM and marketing integration will enable communications that are more targeted and tailored to customer needs and preferences, Blitzer said. "Sales and marketing have the same goal: to maximize revenue and profit for the company. An aligned sales and marketing operation that delivers what customers want ultimately makes more money, faster."