Q&A With Chris Hyde, Validity: Inside The V Release Of DemandTools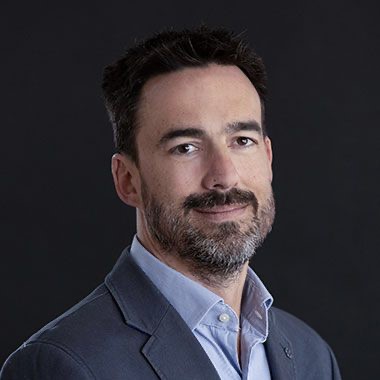 Data collection and analysis presents a slippery slope for marketers, especially in today's digital-driven world. Although ease of data collection is at an all-time high, nearly 25% of marketers don't have a formal data acquisition strategy in place and 51% don't have a standard operating procedure for marketing and sales teams to keep data accurate.
To help the onset of new data challenges, data management solution Validity launched the V release of DemandTools, its data quality solution. Since its inception in 2000, DemandTools has helped organizations maintain clear, accurate and trustworthy data, explained Chris Hyde, SVP and Global Head of Data Solutions at Validity. Given the whirlwind changes of the past 18 months, it's more prevalent than ever for organizations to ensure their databases remain up to date.
To learn more about the V release of DemandTools, understand the timing of the updates and dive into how the enhancements will benefit marketers, Demand Gen Report sat down with Hyde to discuss the innovations.
Demand Gen Report: Why was now the right time for the V release of Validity's DemandTools platform?
Chris Hyde: Bad data is proliferating across the industry at a mind-numbing rate. The pandemic and subsequent past 18 months of remote work fundamentally changed how marketers reach and interact with their customers. Suddenly, all communications were forced to happen over email and digital channels, which gave organizations access to more data than ever before. Then, you factor in that we're living through the "Great Resignation" and seeing job turnover occur at an astounding rate. That means the data within an organization's systems is becoming outdated at a rate that our industry has never seen before.
What this all boils down to is a perfect storm: Accurate data has never been more important to customer retention, employee satisfaction and business success. Yet, it's exponentially harder to assess, remediate and protect.
DGR: Can you elaborate on the latest enhancements Validity's made to the platform?
Hyde:
We're investing in the platform further to help our customers make good, clean data their top business asset. Ultimately, though, the whole update comes down to one thing: The feedback from our customers. Our clients have been asking us for these things for some time and their calls got louder and louder over the last 18 months. The pandemic has allowed us to fully concentrate on adding features that will make a difference for our customers.
The DemandTools V release updates focus on enabling organizations to market, sell and support customers more efficiently through more accurate, trustworthy and up-to-date data. This includes:
A newly integrated Assess module that allows organizations to easily understand how strong or weak their data is, and identify areas they need to immediately remediate before it impacts their customer relationships;
Mac-compatibility and Linux support;
A modern interface that hosts intuitive grouping, an embedded scheduler and single sign-on capabilities; and
Increased adaptability, such as cross-field comparisons and contact merging, which makes it possible for each user to customize their experience based on their individual needs.
DemandTools is one piece of a much larger suite of Validity tools aimed at helping teams successfully manage their data and conduct ethical marketing campaigns. The platform was a flagship Validity product, and this additional investment reflects the ongoing need for efficient, updated technology to make data quality management stronger across the entire organization, not just for one department.
DGR: How will the new features help increase DemandTools users' competitive advantage?
Hyde: This is multifactorial and the obvious competitive advantage is the ability to reach and retain customers through accurate and reliable data.
But the one piece we haven't touched on yet is the impact of data privacy, which is becoming a bigger compliance risk for organizations with every passing day. For DemandTools, we made a strategic choice to keep it as an 'on-premises' solution primarily because the convenience of cloud simply cannot outweigh compliance. While we agree that a lot of things are better in the cloud, our customers, over many years, have appreciated our desire to keep DemandTools an 'on-premises' product. With the current trend to ever increasing regulation and compliance, this decision ensures your customer data remains within your environment and within your control."
DGR: How do you see data management tools shaping the industry going forward?
Hyde: Businesses can enhance all aspects of their current CRM systems by investing in a data management platform. For example, DemandTools provides marketers, sales professionals, customer success professionals and CRM admins with the confidence needed for true data quality and verification, enabling them to not only prevent errors but also assess their progress to drive real business success. What is currently the status quo is no longer cutting it.
For maximum effectiveness, data quality improvement must be an ongoing effort across an entire organization with business leader buy-in and support. Yet, most teams tend to think this isn't their problem. We'd all like to be able to put a band-aid on data quality issues and only focus on innovating new products and services, but data is an organization's most valuable asset and should be managed as such.
To learn more about DemandTools and its full suite of capabilities, check it out here.