Facebook Lead Ads Aims To Simplify Mobile Lead Form Engagement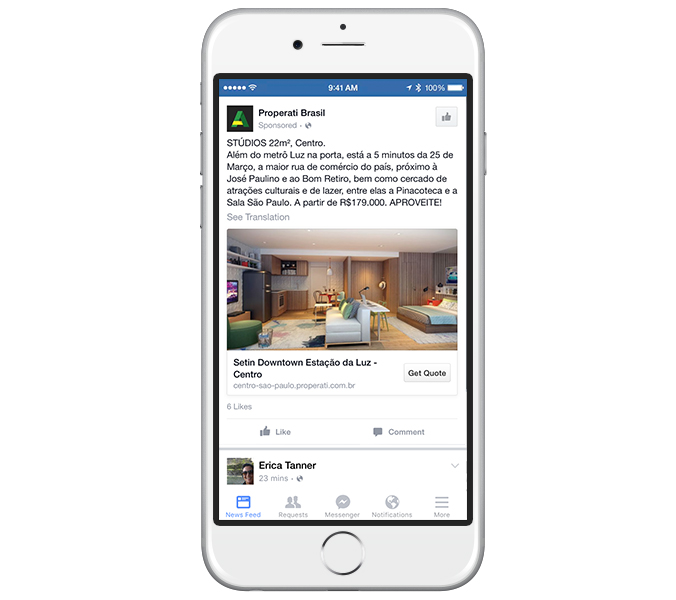 Facebook announced the general availability of Lead Ads, the company's mobile form solution designed to simplify the way users engage with mobile advertising. The offering positions B2B companies to gain credible, accurate contact information for prospective customers — increasing inbound social leads and simplifying the buyer's experience with the brand.
"The uniqueness with this opportunity is the ability to bridge the data from ads on Facebook with other actions taking place through other channels such as email and mobile," said Chris Lynch, Sr. Director and Head of Product Marketing at Oracle Marketing Cloud, in an interview with Demand Gen Report. "Now [B2B companies] can communicate cohesively with buyers across those different channels."
Lead Ads has built-in integrations with a number of marketing platforms, including Salesforce, Oracle Marketing Cloud, Marketo and Sailthru.
Lead Ads is designed to enable marketers to customize forms, while also allowing prospects to edit any of the information that auto-fills into the lead form. The solution also positions companies to add open-ended and multiple choice questions.
"Mobile phones are where people communicate and discover the things they like, but historically, it's been difficult for people on mobile to signal to businesses that they want to learn more about their products or services," Facebook noted in a blog post highlighting the announcement. "[Lead Ads] make signing up for business information easy for people and more valuable for businesses."