Report Reveals Promising Future For Cloud Computing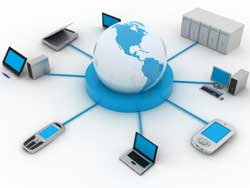 More companies are investing in cloud-based applications, including marketing automation, to take advantage of the low cost, improved security and mobile accessibility. In fact, cloud computing is expected to stay in the double digits through 2016.

"Cloud computing continues to grow," according to a recent TechRepublic cloud-computing report. "Companies implementing SaaS solutions are overwhelmingly pleased with their outcomes, with 91% reporting that their SaaS solutions met or exceeded expectations."
The study titled, Research: What Leaders Say About Cloud Capabilities And Limitations, highlights the pros and cons of implementing a SaaS solution and companies' future plans for SaaS usage.

Considerations For SaaS
One of the main reasons why companies are switching to SaaS solutions is due to its mobile accessibility. The most popular mobile operating systems for SaaS vendors is Microsoft Windows (42.7%), Google Android (30.8%) and Apple iOS (26.4%).

In addition, respondents discussed the characteristics they seek in a SaaS provider:
Performance;
Business value of the cloud;
SaaS penetration;
Most populat SaaS applications;
Key SaaS business drivers;
Most used SaaS vendors; and
Roadblocks to SaaS implementation.