Marketo And Certain Partner To Leverage Event Data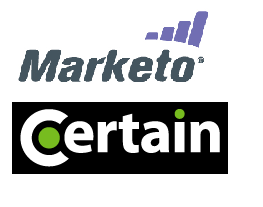 Marketo and event management technology provider Certain announced a partnership that will enable marketers to enhance existing marketing data by using customer profiles gathered at events, according to officials from both companies.
"Events represent one of marketing automation's last frontiers and an enormous untapped opportunity for marketers with the right tools," said Robin Bordoli, VP of Partner Ecosystems for Marketo.
The integration is designed to give marketers a greater understanding of who is attending their events and where they are in the sales cycle. Marketers collecting this data can tailor the event experience for each attendee by customizing emails before the event and the information on the event's agenda.
As part of the strategic partnership, Certain will be included in Marketo'sLaunchPoint application ecosystem.