3 Ways Data Is Making Huge Waves In The Customer Experience
Written by Manish Dudharejia, E2M Solutions Inc.

Published in

Demanding Views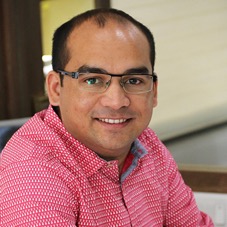 Price and quality used to be the top determining factors in B2B and B2C purchasing decisions. However, considering the fact that over half of B2B customers are now shopping online and competition is growing fiercer, the customer experience is becoming more influential on consumer behavior than ever before.
In fact, according to Salesforce's latest report on the customer experience (CX), 64% of B2C shoppers and 73% of B2B consumers agreed that their customer experience expectations were higher than ever before. An average of 57% of these consumers switched to a competing brand that offered a better CX, and 67% agreed that they would be willing to pay more for a better experience.
Thankfully, the digital revolution is offering new tools and technology to support a better CX. There are plenty of ways that companies can push their efforts to the next level by adopting digital tools that directly impact this experience.
In today's market, a penitent for innovation is a clear competitive advantage that organizations need to adopt in order to stay relevant. Here are three key ways that digital tools can help to support a better customer experience:
1) Better Customer Insights Expose Room For Improvement
One of the greatest benefits data analytics provides is helping businesses better understand what their customers' experiences are and how their expectations are being met. However, in order to determine this, businesses need to be gathering high-quality insights and statistical information about their customers' sentiment. The best way to collect this data is by going straight to the source – the customers themselves.
Customer reviews provide businesses with a look into the type of experience they are providing. Information gleaned from this feedback can shed a light on the areas that need to be optimized or changed in order to improve the CX overall.
In order to obtain better consumer insights that offer detailed information regarding the CX, businesses will need to optimize their approach to customer reviews. This will require some effort from the sales and marketing teams in order to gather the type of information needed for more powerful insights through detailed feedback.
One approach that some businesses have found useful is to ask for ratings on specific aspects of the company, as well as feedback on the pros and cons of the experience. By asking for more detailed reviews, businesses can gain more feedback data for further analysis as to where the UX is currently faltering. This type of feedback can then be run through analytical tools and natural language processors to find patterns and create data points in customer sentiment to determine areas for improvement.
2) Meaningful Personalization That Impacts Conversions
Personalization has long been an influential aspect in the CX. However, as more and more businesses are integrating customized experiences and features, expectations have risen. According to Salesforce's previously mentioned research, more than three-fourths of customers expect businesses to understand the level of personalization they desire. Moreover, 62% anticipate personalized discounts and recommendations after an interaction with any brand.
AI technology and machine learning are tools that can support instant and relevant personalization for every customer interaction. By monitoring and analyzing consumer behavioral data, AI systems can identify patterns that signal potential opportunities for personalized details that will positively impact conversion rates. It should be no surprise here that Amazon leads the way in this regard by suggesting relevant products based on shopping patterns.
Other B2C brands are offering truly deep levels of personalization by customizing the product to each individual shopper. Brands like Care/Of, Gainful and Curology are all designed to create custom products based on the customer's needs and desires. This information is gleaned from an interactive quiz, of which is processed by analytical technology to create a customized formula. In these cases, this includes either a vitamin collection, protein powder concoction or specially formulated skin care system that is unique to the purchaser.
As personalization becomes more popular, consumers are placing a higher standard on the way that it's offered. They want products, experiences, deals and communication to all be customized based on their needs and interests. Proper data application is the only way that brands can truly offer this kind of personalization.
3) It Creates An Accurate Buyer's Journey Map
Knowing how and when to reach out to a customer with the right content can help to increase conversions and create a better customer experience. The high CX standards that many consumers are holding are a result of changing customer journeys that online services now allow. More and more customers are learning about new products through web searches and social media, which means that the buyer's journey is not quite as linear as it used to be. Therefore, there are more opportunities than ever for brands to make an impression — either good or bad.
The customer journey is more complex than ever. Collecting and applying customer behavioral data is crucial to make the right impression and offer individualized content to advance the customer journey. Gone are the days of simple three-step phases of awareness to consideration to decision. Consumers are inundated by competing brands, conflicting messages and an endless amount of options when it comes to picking a service provider or product.
By using triggered marketing based on behavioral data to send out content at the right moment, brands can increase the likelihood of higher conversion rates. By knowing the right place and time to engage through content (such as an email or a targeted ad), businesses can support smoother transitions and provide answers to questions consumers are asking.
Conclusion
As the expectations that customers set for the CX continue to grow, businesses must integrate the tools necessary to provide the experiences that customers are expecting. Utilizing better data systems is the key to making this happen. Thankfully, data technology is becoming more sophisticated and accessible for companies to create tailor-made experiences every time.
---
Manish Dudharejia is the President and Founder of E2M Solutions Inc., a San Diego-based digital agency that specializes in website design & development and E-commerce SEO. With more than 10 years of experience in the technology and digital marketing industry, Manish is passionate about helping online businesses take their branding to the next level.