Convince, Conquer, Convert: The Basics Of Modern Advertising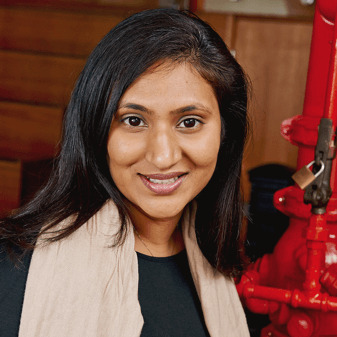 Conventional wisdom holds that you have seven seconds to make that crucial first impression, but the digital age has accelerated things significantly — especially for advertising. For brands, those precious seven seconds (and some argue it's only one-tenth of a second!) have undoubtedly become even more diluted because those moments occur across channels and content formats. Setting a positive trajectory to build your prospect relationships is increasingly diverged… and difficult.
Advertisers are clamoring to rise above the noise and get noticed. This has resulted in an exponential increase in advertising spend. In fact, eMarketer anticipates digital ad spending will reach $7 billion by 2023, an almost 31% increase from 2021.But throwing more money at the challenge doesn't necessarily deliver the insight you need into how these advertising dollars are working for you. This lack of visibility is part of the dark funnel, a place where marketing waste and ineffectiveness can reign.
So how do you shed some light on the dark places? How do you improve the three Rs (ROI, content relevancy and prospect relationships)? One great strategy is person-based advertising (PBA). PBA delivers your ads directly to decision-makers at your target accounts with messaging and content that is relevant to their unique needs.
The Customer Journey Begins With Your Ideal Customer Profile
PBA is a relatively new paradigm for advertising. While advertising has traditionally cast a wide net within some demographic and firmographic parameters, PBA advertises to individuals who meet your ideal customer profile, which is much more specific. It takes ABM strategies to the next level of precision because PBA reflects how purchasing decisions are made at modern enterprises.
Forrester reports that
94% of B2B marketers sell to groups of at least three or more people
. Instead of blanketing an entire key account with your advertising, you only advertise to those individuals in the buying group who will influence the decision-making process.
While individuals in these buying groups are united in their desire to make purchasing decisions that benefit their organization, the similarities often end there. Each member of the buying group will come to a given purchase with a different perspective, such as:
Finance might want to ensure reasonable payment terms;
Legal would want to ensure compliance; and
If it's a technology product, IT might be concerned about security against hackers, as well as ensuring easy integration with existing systems.
The functional benefactor will drill into the features, benefits, cost and your roadmap, ensuring your value proposition meshes with their purchase requirements. The buying team members will likely vary in title, experience and decision-making influence.
Your first step in designing your PBA strategy is to define these personas for your ideal customer with granularity — and for each member of the buying team to consider their degree of influence in the purchasing process. Once complete, the next step is to map your content strategy to those personas.
Here is a high-level funnel for how PBA insights can cascade throughout your prospect's journey:
Create brand awareness and drive demand at the top of the funnel through activities focused on generating brand awareness and creating broad demand among key accounts. This activity should help sales prioritize and accelerate their efforts by identifying hand raisers.
Engage key stakeholders and educate the buying group mid-funnel. Once the account is engaged, serve up deeper omnichannel content to educate members of the buying group. Design this content with granularity for specific targets and share metrics between sales and marketing to better coordinate, collaborate and home in on members of the buying group.
Convince key stakeholders, conquer the buying group and convert the account at the bottom of the funnel. When key stakeholders are engaged in the sales cycle, split activities between sales and marketing. Marketing should provide sales air cover and address the needs and concerns of secondary influencers in the buying group. They must also engage all members of the buying group and create a journey for each based upon persona-relevant information.
Today's marketers are tasked with accomplishing more with less. Convincing, conquering and converting leads is not about brute force, it's about working smarter.
---
Driven by a strong urge to "always be learning," Nirosha Methananda is a proud marketing generalist. With a career spanning close to 15 years, across many marketing disciplines and industries, she recently joined Influ2 as its VP of Marketing... and is taking on the challenge to build out what the evolution of ABM looks like.