How AI And Machine Learning Can Make Forecasting Intelligent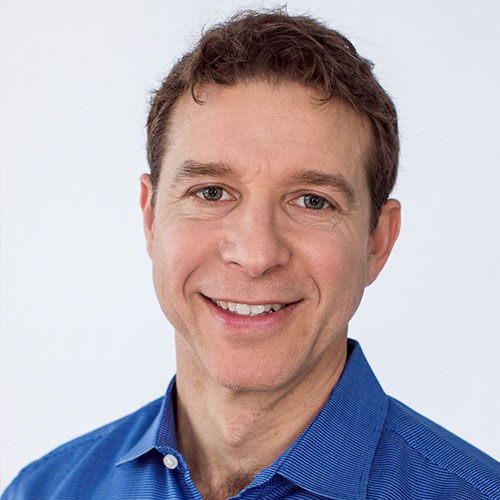 Traditionally, CRM solutions have been unreliable for sales forecasting. Companies have dealt with inaccuracies and blamed their bad data. However, things are starting to change thanks to artificial intelligence (AI), machine learning (ML) and predictive analytics. According to Salesforce, only a quarter of companies use predictive analytics. Of those using it, 86% have already seen a positive return. Predictive analytics can be brought to the CRM to create more accurate sales forecasts and provide actionable insights for reps, partners and managers.
The CRM is no longer a data repository and a basic workflow engine that creates static reports. Thanks to AI and ML, predictive and prescriptive insights can be embedded into CRM. This is known as the "intelligent experience." The intelligent experience is a natural fit for sales forecasting.
Why Intelligent Forecasting?
We all know data is incredibly powerful, but often its potential goes untapped in businesses. In order to utilize data in a meaningful way, a company needs to have the right skills and tools to convert data into learnings, and learnings into actions and outcomes. This is exactly what the intelligent experience does. For example, a company using a standard CRM is able to look at their pipeline and opportunity data and see forecasted sales figures. A company with intelligent forecasting sees all of that same data but goes further. Their ML will analyze their past opportunities, successes, misses, win rates and other criteria to create a recommended forecast and provide insights to help their sales team take action. Intelligent forecasting is more than making predictions on revenue or deals closed. It is transparent and explanatory, which informs workflows, helps improve sales strategies and opens the door to increasing win rates.
Getting Started
An overwhelming majority of data projects fail. Why? Typically, it is due to companies thinking they need to gather the perfect data or create custom models in data silos that end up having limited value to the business. The reality is, they don't need to have the perfect data to gather meaningful insights, nor do they require a massive data pool. A business can start small and keep it simple.
Forecasting is complex, so naturally, many companies struggle to maximize its value. Often, companies will use spreadsheets and do calculations to aggregate historical direct and channel sales results with cyclical growth assumptions. Unfortunately, this is a subjective approach that typically is inaccurate, time-consuming and not actionable in real-time. The best way to develop a trusted and actionable forecast is by combining traditional approaches with AI approaches.
The Process
To get started with intelligent forecasting, an organization must define the intelligent experience it wants to create for its users and customers. Next, custom ML models and AI systems are built to generate the necessary insights. Two major approaches to gaining insights are propensity-based predictions and aggregate forecasting. Propensity-based models examine individual opportunities and score them. Aggregate forecasting looks at aggregate sales volumes across segments of the business (i.e. channel, geography, product, etc.). To maximize value, it is best to combine both approaches. Once implemented, the insights are then integrated into user workflows within the CRM and presented as recommend actions. Finally, the data models are tuned and redefined. Creating an intelligent experience is a journey because as a business changes, so does its data. In order for the ML to remain successful over time, it needs to also change and adjust.
Companies can combine the impact of data, analytics and AI to make decisions faster, increase productivity and make customers happier. While most companies know the benefits, they think it's out of reach for them. However, the intelligent experience is more accessible than ever. Through the power of AI and ML, companies are able to inform their workflows and sales strategies, leading to more wins.
---
As a Co-Founder and SVP of Customer Engagement, Geoff Birnes is responsible for Atrium's customer outcomes. Birnes brings extensive experience in large-scale business transformation programs across sales, marketing, service and middle office. Prior to Atrium, Geoff led strategic accounts for Appirio-Wipro, and has spent 20 years in the consulting space, focused on CRM and business intelligence sales and delivery. Geoff attended Penn State University where he earned a B.S. in Engineering.