The Ultimate Guide For Conducting Customer Support Through Video Interaction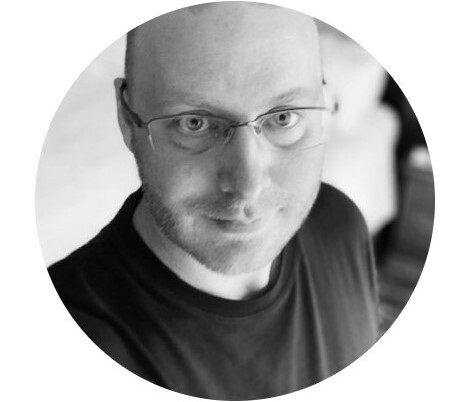 All businesses generate more sales if they have loyal customers who keep coming back for more. One-off customers are always good news, but repeat customers are a goldmine of future sales — that's why focusing on the best ways to increase customer retention is vital.
Video has long been recognized as having more impact and a range of advantages over other messaging formats. From brand visibility and recall to a sales tool that can boost conversions, video is the potent tool that can increase customer retention while delivering a better experience. For businesses, video content has never been more important — and sharing videos with customers starts on day one.
Onboarding a new customer is a critical moment and you need to get maximum value from it. Video welcome messages are extremely valuable and can be used in a variety of ways, including turning customers into brand ambassadors and/or providing all the information the customer needs.
Beyond onboarding, key ways of engaging customers through videos include:
After-sales customer service — To ensure customers are getting the maximum value from the product or service that you sell, you can create and share anything from product explainer videos that reduce the need to plow through thick product manuals to more generalized information packages.
How-to guides — An explainer video that shows new customers exactly how to use and maintain what they purchased is one of the best kinds of video content. Explain your product(s) in short and informative video bites that highlight best practices and show how the product solves the pain points that led to its purchase.
Video FAQs
are ideal for SEO purposes and elevate your FAQ pages to a new level. Customers with definitive queries about you, your business or your products can be guided straight to your solutions. Look at your existing FAQs or speak to your customer service team about the questions that they get asked the most and answer those queries in an easily digestible format.
Customer testimonials are a blessing and a curse in the connected world; it's easy (and all too common) for brands to get hundreds of written reviews on different sites and platforms. The problem is that those written reviews are often anonymous or fail to connect with potential customers; putting a face to the claims is much stronger. Video testimonials make it easier to increase customer retention and improve confidence in your brand and products among potential customers.
Have a brand face — Contrary to what social media algorithms might tell us, people buy from people — and what better way to improve brand awareness and increase customer retention than showcasing your people? You could opt for a single face for your company (think of Apple and Steve Jobs), humanize your brand by going behind the scenes or showcase your entire team to reveal a more "human" side of your business.
Get personal — Personalization can be tricky to get right, but it's the best weapon in your arsenal to increase customer retention. Personalized videos are memorable and speak directly to an existing customer — if they were on the fence about taking advantage of a new service, that advert could be the final convincing message.
Always measure — Look at the analytics on each piece of video that you create. Are they being viewed all the way through? How much more likely is someone to buy a product after watching your video explainer guide? If the conversions aren't happening, it could be a sign that your CTA isn't strong enough. If customers "bounce" away in a few seconds, then your hook may not be quite catchy enough.
Increase Customer Retention Through Video
In the E-commerce age, brands often rely on generic sales messages with only an entire, broad demographic intended as its audience. Sales intelligence tools for successful buyers' journeys can be strengthened and complemented by a personalized sales video when a customer is ending their buying journey. Nurturing clients with bespoke content can go a long way to encouraging them to delve deeper into your products or commit to a purchase.
You don't have to spend Hollywood-style budgets to create high-value video content that will increase customer retention; even the smallest businesses or brands will have access to the most basic resources, and there are hundreds of online guides that can help you get professional results with very little financial outlay.
Creating video, just like anything else in business, involves constant monitoring and improvement — but the results are transformative. If you've yet to make videos for new and existing customers, then there's a good chance that you're losing customers to the competitors who are.
Take a closer look at the video-making tools that are available. You don't need to be Spielberg to create video content that will increase customer retention, improve conversions and grow your profits.
---
Richard Conn is the Sr. Director of Demand Generation at 8x8, a communication platform and cloud VoIP solution with an integrated contact center, voice, video and chat functionality. Conn is an analytical and results-driven digital marketing leader with a track record of achieving major ROI improvements in fast-paced, competitive B2B environments.