Mack Trucks Proves B2B Doesn't Have To Be Boring With RoadLifeTV Campaign, VR
Storytelling. Authenticity. A human approach. These terms have quickly become part of the B2B marketing vocabulary — especially when it comes to content, messaging and engagement with customers and prospects.
This is what B2B buyers look for in today's buying experience and modern marketers are making great strides in delivering experiences that are far from boring. Mack Trucks, the 118-year-old American truck manufacturing company, is a prime example of a B2B company that is thinking outside the box to deliver authentic, humanized stories that present the company's offerings in a relatable way. Mack recently launched RoadLifeTV, a series of videos and complementing content that shares inspiring stories of everyday men and women keeping the world moving with Mack trucks.
"Every day, dedicated men and women make our communities better places to live, whether it's collecting trash, delivering products or building the roads and bridges that connect us all," said John Walsh, VP of Marketing at Mack Trucks. "Their stories matter. They're the manifestation of what Mack has always stood for — no excuses, never giving up, keeping your word."
For the eight-part series, Mack's small team of storytellers visited 32 cities within a span of 136 days to showcase a behind-the-scenes look at life on the road. Stars of the videos include NASCAR driver and owner Richard Petty, rising race car star Bubba Wallace, Oakland Raiders defensive end Khalil Mack, country music artists Steve Moakler and the Zac Brown Band, a pair of female trucking pioneers and an eight-year-old entrepreneur.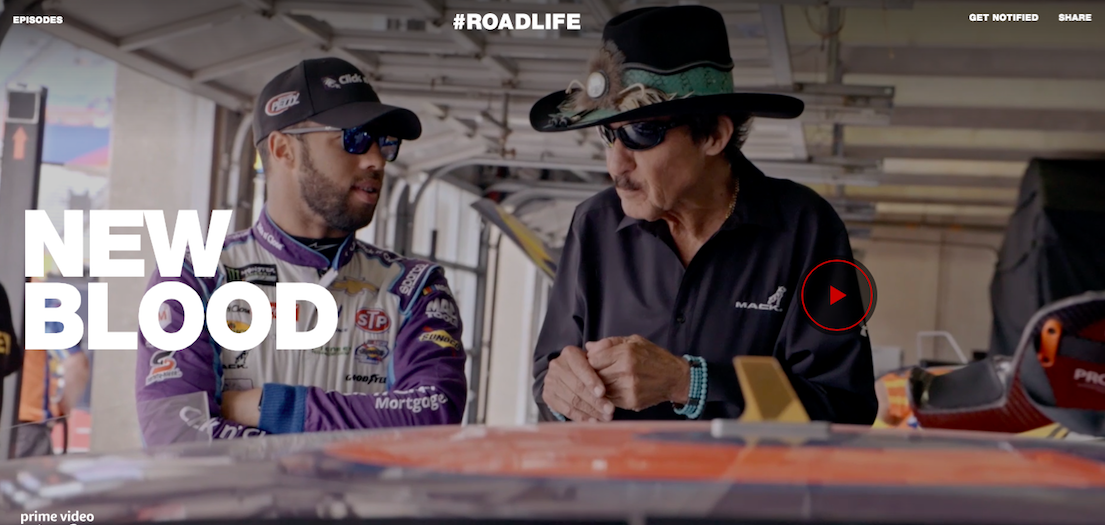 The videos — which premier one by one on a weekly basis — are available exclusively on Amazon Prime Video and live on roadlife.tv, a unique content hub that features additional visual content that complements each episode and the products spotlighted within it. The videos are also showcased on all of Mack Trucks' social channels, including the new IGTV feature on Instagram.
One key component is the company's Configurator, an interactive experience where prospects and customers can build their own truck.
"We link out to the Configurator where [viewers] can go and spec their own truck to start a conversation with a dealer," said Neil Tolbert, Director of Marketing Communications for Mack Trucks, in an interview with Demand Gen Report. "That is then passed through Zift [a channel marketing and management automation solution] to those dealers directly for them to follow up on those leads with us. It's pretty early in terms of numbers, but we're getting them about five [leads] a day. For us, that's pretty good."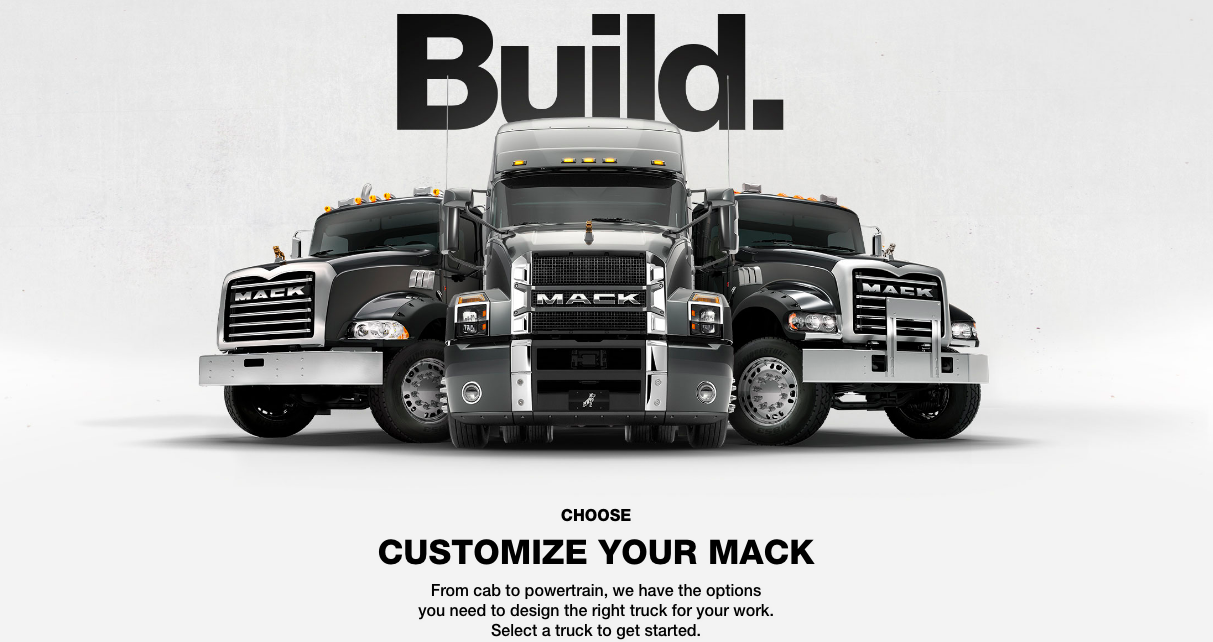 While the RoadLife videos and Configurator are not gated, the complementing content, such as spec sheets, sale sheets and brochures are, and viewers are required to fill out a short form to access them.
"For each episode, we have essentially written a white paper that really shows how that particular customer that you see in the episode is using a Mack product," said Tolbert.
For example, Tolbert referred to the first episode in the series, titled: "The City Never Sleeps," which spotlights four New York City drivers preparing for a big snowstorm. "What's really unique about the New York City trucks is that they're the only municipality that put plows on the front of the [trucks]." Revealing how and why these NYC drivers are ordering Mack trucks and additions such as plows allows other buyers to realize opportunities for their own purchases.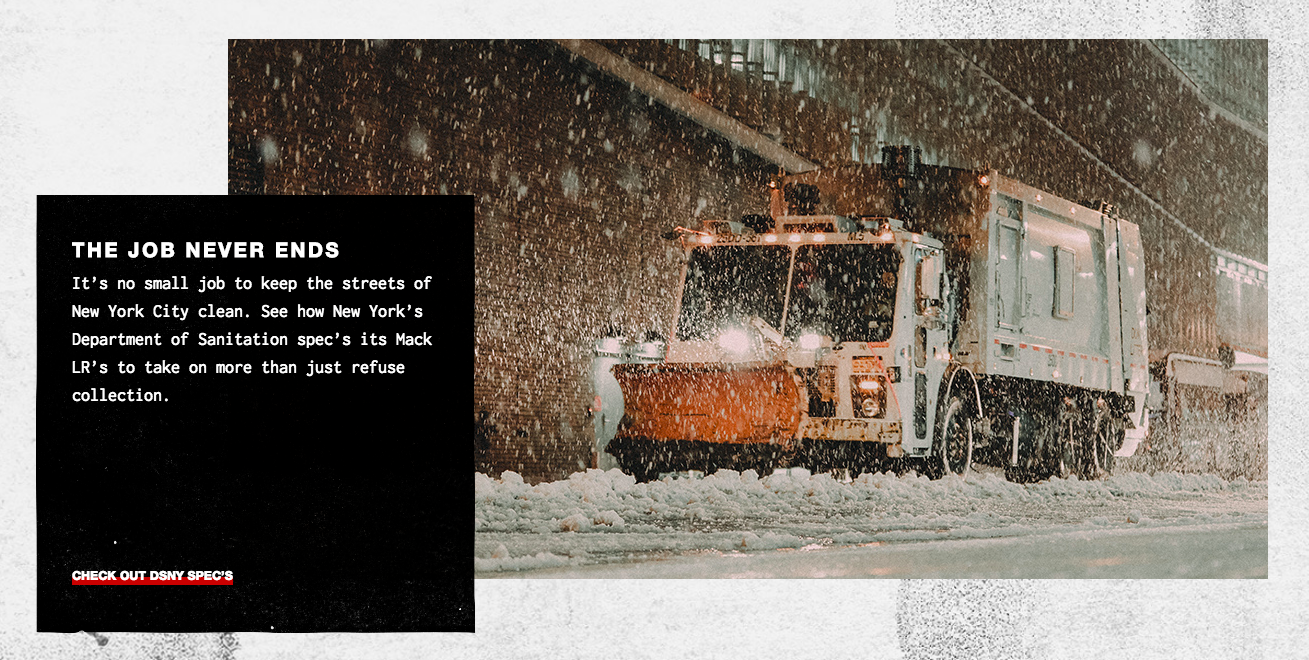 "We're trying to get broader audiences to see it as an entertainment piece, so those that are interested in Mack and are within the industry will say, 'Oh that's really cool; I never realized New York had plows on the same trucks,'" said Tolbert. "Maybe they will then go and download that piece of content and become a part of the funnel. Then we're emailing them and have them in a nurture campaign. We highlight the part of the product that is really working for each individual customer."
Becoming A Digital Brand With A Small Team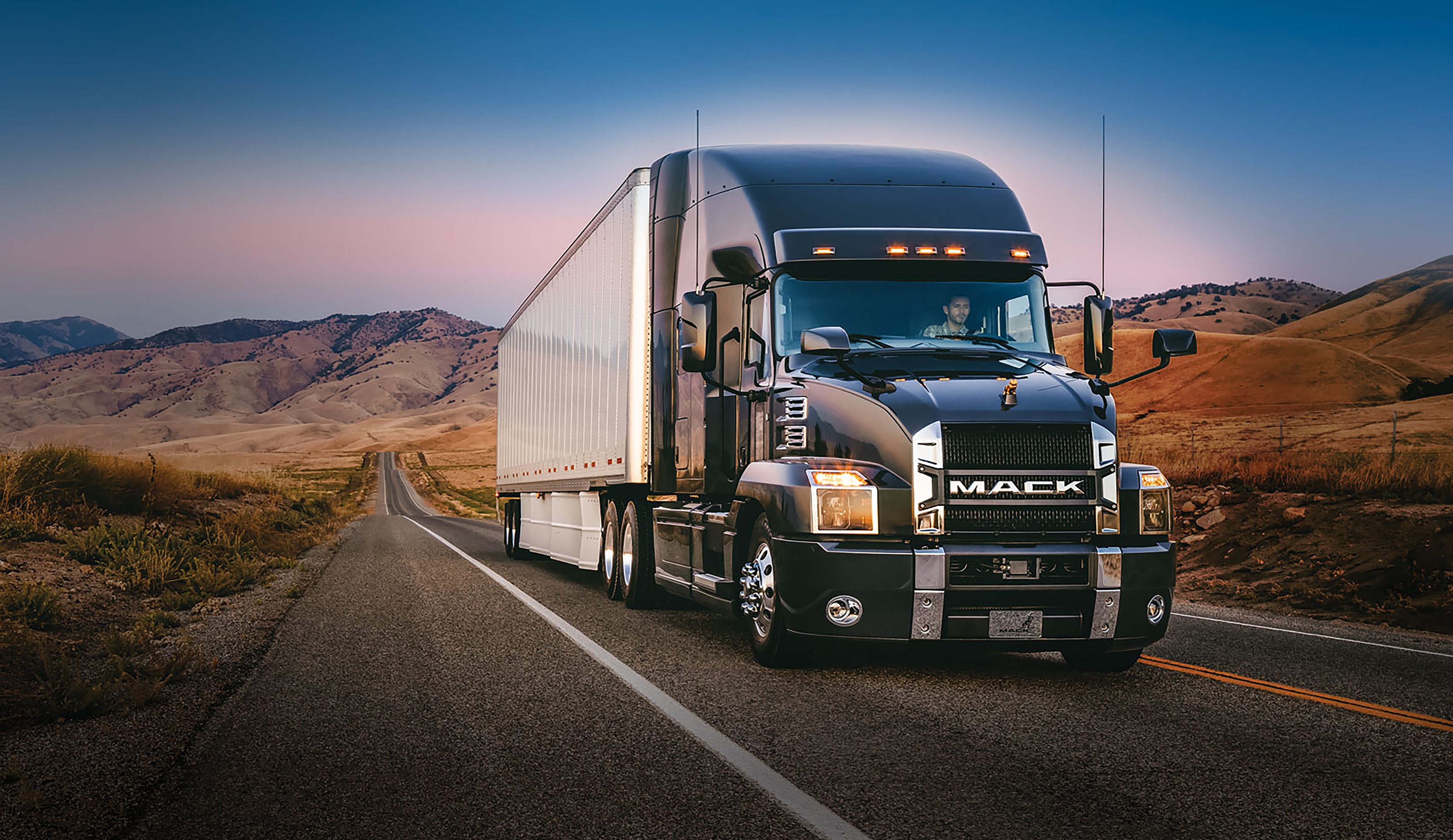 Mack Trucks began its journey to digital about five years ago. Prior to that, Tolbert said the marketing revolved around trade shows and trade press print. The company kicked off its move to digital with a social media strategy. They branded all of the social channels as Mack Trucks and saw organic growth following the company's rebrand in 2014. The company went from about 6,000 followers on Facebook to almost 180,000 now.
The company tapped Oracle Eloqua as its marketing automation system and has since revolved its strategies around it. "We took on Eloqua and started getting to where everything that we did, we approached with what can we take away from it?" said Tolbert. "At trade shows now, we have iPads in the booths where people can [interact] and ask questions. We're collecting the badge slides, bringing all that data back into Eloqua and spinning up some marketing campaigns to those people and really segmenting our audiences."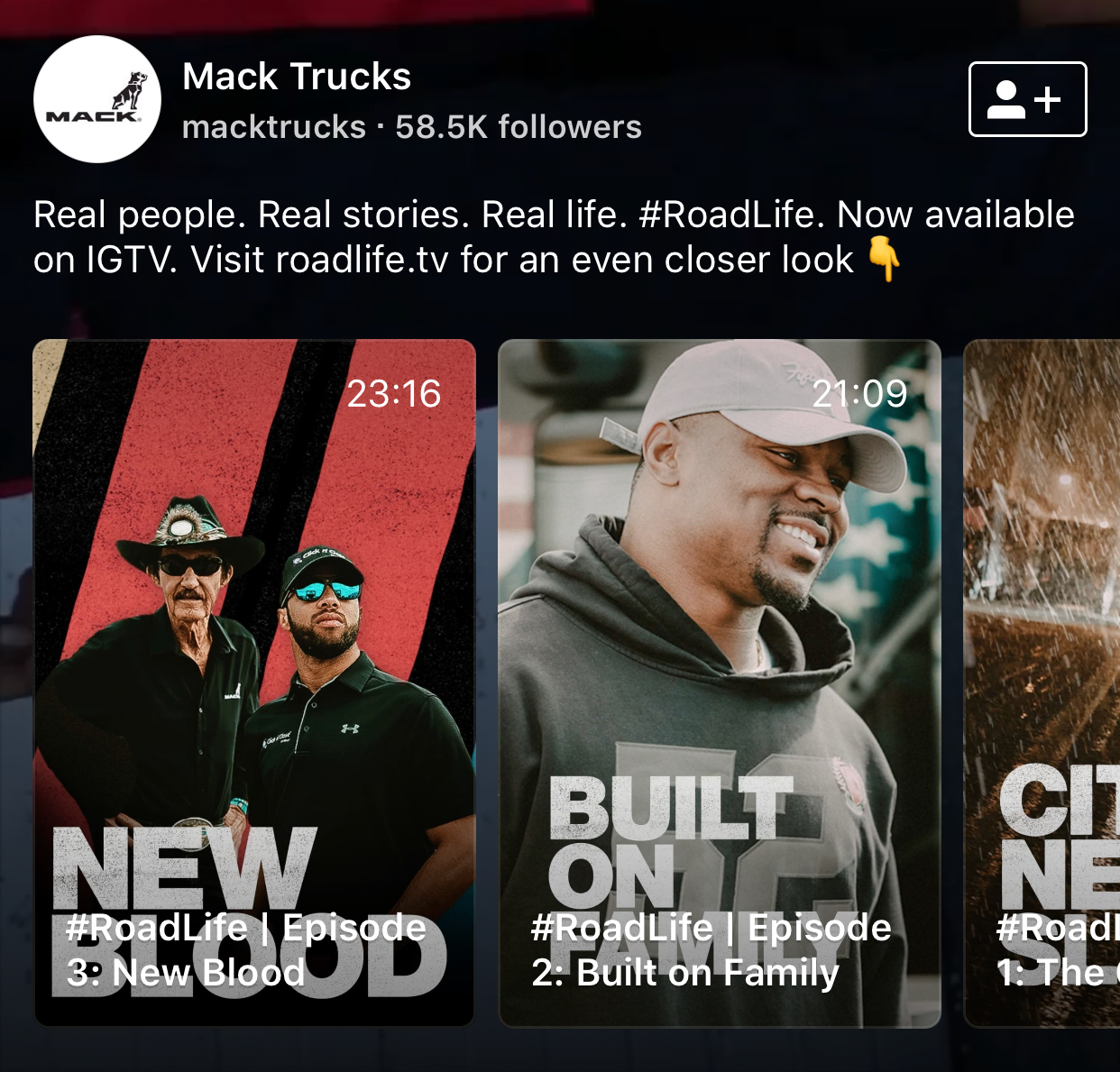 As the social audiences got bigger, Tolbert and his team needed more content to fuel the Eloqua activity, which required a lot of hands-on teamwork, considering the five-person team.
"It's myself here and four other people now that make up the Mack marketing team from a marcom point of view," said Tolbert. "We really pride ourselves on whiteboarding and coming up with as many creative ideas as we can."
When it came to creating the RoadLife videos, Tolbert said it all came to fruition via the five-person team. "We hired three outside people for camera A, camera B and sound," he said. "Outside of that, it was all storyboarded and conceived by the folks on my team and myself — just whiteboarding and throwing up ideas and reaching out to some of the partners and people and places. We went out and shot it, and then Mark Urmos on my team did the editing."
Driving Demand With VR Content
Before the launch of RoadLife, Tolbert and his team created a campaign with a virtual reality element to drive demand around one of the company's products. The VR experience was designed to show three different, pretty extreme scenarios with a product manager, who would essentially walk the viewer through what the truck was doing, what the transmission was doing, additional capabilities and more.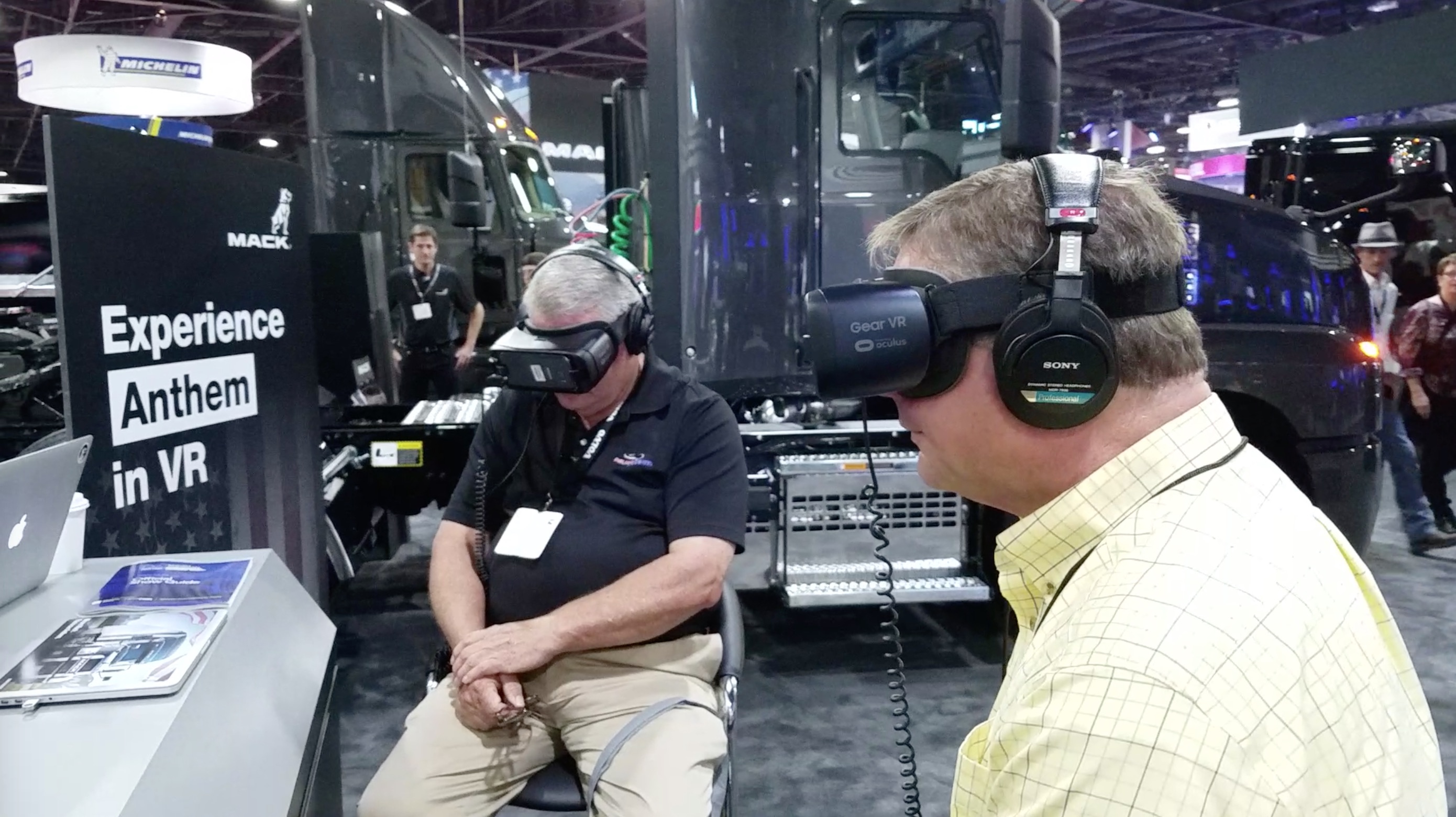 Like the other content Mack Trucks launched, the VR experience was the work of Tolbert's small team with help from local film experts. "We used 10 GoPros on a spear and mounted them in the truck and then stitched it all together," said Tolbert. "We put together the call-outs, the highlights and the story that we wanted to tell through the VR experience."
Mack paired the VR experience with a direct mail campaign for additional lead generation by sending a Mack-branded Google Cardboard to prospects.
"We had about 3,000 or 4,000 of those printed up and you would have to give up your first name, last name, company name, phone number, email — the whole gamut — to get those," said Tolbert. "We saw lots of good business contacts and people that were looking first come through in those marketing campaigns."