Terminus CMO Shares Advance Look Into New Book On ABM
Featured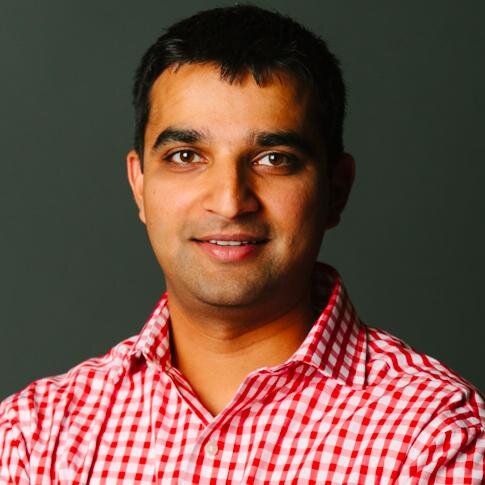 Demand Gen Report has had its finger on the pulse of account-based marketing (ABM) for quite some time, and a continuing hurdle many B2B marketers face when pitching the strategy is overcoming the status quo of lead generation. Vanity metrics, such as the number of leads generated, have limited the efficiency of marketing teams — ultimately restraining sales reps in the process.
This is highlighted in an upcoming book, titled: Account-Based Marketing For Dummies, written by Terminus Co-founder and CMO Sangram Vajre. We were excited to get an advance copy of the book to see how B2B companies are making the case for ABM and rolling it out within their organizations.
Account-Based Marketing For Dummies does a great job outlining the operational process of ABM, while providing guidance and best practices for everything from gaining buy-in within the company to leveraging the right tools to do the job.
We sat down with Vajre to discuss his new book and get a sneak peek into how ABM is evolving into a B2B marketing staple that accelerates demand and pipeline.
Demand Gen Report: What are your current thoughts of the ABM landscape, and why you decided to write this book?
Sangrarm Vajre: There is a lot I find fascinating about ABM. As the former Head of Marketing at Pardot (acquired by Salesforce), I saw first-hand how our marketing automation platform (MAP) enabled our customers to target and engage their leads and prospects.
Right before I came on board as a co-founder of Terminus in 2015, I gave a presentation about how now is the best time ever to be a marketer. Marketers are waking up to the fact that ABM is the next evolution in B2B.
ABM is the hottest acronym for focused B2B marketing. Marketers are finally waking up to the fact "spray and pray" marketing by blasting emails through your MAP isn't working to drive revenue. I wanted to write a book about the types of marketing strategies and tactics using an account-based approach that would generate demand from those high-valued accounts on the company's radar.
DGR: One chapter highlights how there needs to be a move away from lead-based marketing. Why is this necessary and what other mindset shifts need to take place when implementing ABM?
Vajre: ABM is changing the B2B game because it helps sales and marketing teams become laser-focused. You don't ask a salesperson, "how many leads did you close this month?" you ask them "how many new accounts did you close?"
There's a statistic from Forrester Research that less than 1% of leads generated ever become customers. This means that B2B marketing teams are wasting 99% of their time, money, and energy doing lead-based marketing. There's clearly something wrong with traditional lead generation since it's not generating revenue for your company.
In a recent survey I conducted with my marketing team, we received responses from more than 200 B2B marketing professionals about their goals for ABM. Almost 50% of respondents cited pipeline acceleration and revenue generation as their main goal for implementing ABM. That's an awesome business case for marketers to acquire the right tools and create the right programs to build revenue generating programs.
DGR: The book also intends to help B2B marketers make the case for ABM. What roadblocks normally stop marketers in their tracks when trying to make the case for ABM?
Vajre: The biggest roadblock is the status quo of lead gen. For decades, C-level executives have relied on vanity metrics like the number of new leads created, how many people registered/attended a webinar, or the new contacts from a tradeshow to measure marketing's success. What we have to demonstrate is how ABM is generating demand.
Demand generation is the targeted marketing efforts to drive awareness of your company's product or service. ABM is all about generating demand within those best fit accounts to create velocity and get them down the pipeline faster, thus supporting sales. Instead of marketing qualified leads (MQLs), marketing's success needs to be measured by qualified accounts (MQA) which are delivered to sales.
DGR: One chapter also highlights the role technology plays in ABM. What are some key tips you'd share with readers looking to assess their marketing stack for ABM?
Vajre: There are essential pieces of the marketing technology (MarTech) stack that your marketing team must-have for doing ABM at scale. By scale, I mean reaching your contacts in accounts in the hundreds and thousands without manual processes. The good news is your existing processes can be tailored with MarTech to execute ABM at scale. These software platforms must be in your MarTech stack:
CRM

MAP

CMS/Website

Social media (mainly Twitter and LinkedIn)

ABM platform
What's essential is to ensure all your platforms are integrated. You must align the fields in your CRM with your criteria for executing targeted ads for ABM. When you are using advertising as part of your ABM plan, you drive your prospects to a landing page (built in your MAP). The reason you're using all of these digital tools is to streamline the activities and track them at the account level. You want to tie everything back to an account to see how the account is progressing through your pipeline.
DGR: Marketing and sales alignment is another talking point in the book that is quite common in the B2B landscape. What type of communication needs to take place in order for both marketing and sales to succeed with ABM?
Vajre: My team at Terminus and I really like the term "smarketing". ABM aligns sales and marketing as one "smarketing" team. Now, as a unified "smarketing" team, marketing and sales work collaboratively to create content and execute activities for the target list of accounts.
The first step in this communication plan is for "smarketing" to sit down to define your ideal customer profile (ICP) and create your personas for the types of people you need to connect with in those accounts. Then, you need to obtain the right data on those contacts to expand them into accounts within your CRM. When you have all of these pieces in place, you can use marketing automation to further understand the account's engagement with your various sales and marketing activities.