True Influence Continues Three-Year Doubled Revenue Growth Streak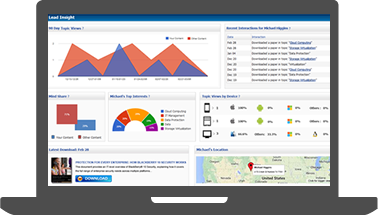 True Influence, a data-driven marketing technology company, announced continued company growth and expansion, doubling its revenue year-over-year since 2012.
The growth of the company throughout 2015 can be attributed to the launch of InsightBASE, which was unveiled in December 2015. The solution positions B2B marketers to curate online behavioral signals to engage prospects before they present themselves as potential customers.
The solution also aims to provide users:
Target account-based display advertising capabilities;
The ability to send timely and targeted email campaigns; and
Provide a cost-effective alternative to Google AdWords.
The company has also found success in retaining current clients, positioning True Influence to lengthen customer lifetime values while also bringing on new clients, according to Brian Giese, CEO of True Influence.
"Our quality of service over the past three years have been key," Giese noted in an interview with Demand Gen Report. "We take care of these folks, and the way we produce leads allows us — as well as our customers — to scale and continue to grow."
To help promote further growth, True Influence has also strengthened its leadership team with the promotion of Craig Weiss to SVP of Operations, as well as Ken Stout to Chief Revenue Officer. Weiss is in charge of managing all True Influence production as well as customer support for all products, while Stout is tasked with everything sales related within the company.