Written by Brian Anderson, Associate Editor
Published in Industry News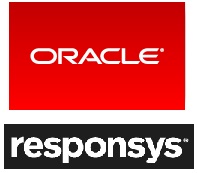 Oracle has agreed to acquire Responsys, a cloud-based marketing software and services provider, for approximately $1.5 billion. The purchase is expected to be finalized by Q2 2014.
The move broadens Oracle's reach into online marketing automation. The company acquired marketing automation vendor Eloqua a year ago and content marketing software provider Compendium earlier this year.
The new solution will combine Responsys and Oracle Eloqua in the Marketing Cloud, and allow B2C and B2B companies to manage marketing interactions at any point of the customer lifecycle from a single platform.
"With the acquisition of Responsys, Oracle now has legitimate solutions for every stage of the complete customer lifecycle — B2B and B2C marketing, sales, support, and last but not least, billing and accounting," said Raghu Raghavan, Act-On's CEO and a founder of Responsys. "Oracle has long owned the enterprise back office. Now, they are signaling that they plan to own the enterprise front-office as well."
Raghavan said Oracle's Responsys acquisition could have implications for vendors such as Salesforce and Marketo. "Salesforce now has a formidable competitor for the Marketing Cloud that they have so expensively acquired. As for Marketo, the enterprise segment just got that much tougher."
David Lewis, CEO and Founder of DemandGen International.does not expect this to be the last of Oracle's acquisitions. "We're going to see a steady stream of acquisitions to round out their portfolio. Data services is going to be high on the list, as there are so many areas of data that are critical to marketers."
Lewis added: "Oracle's acquisition of Eloqua a year ago was a starting point for the company to go into the marketing cloud in very big way. They have thought long and hard about the other core applications they need to build a robust marketing cloud. They want to acquire best-of-breed applications, as opposed to their customers having to look for individual point solutions and stitch them all together. The goal is to bring all of the important applications under one roof as a suite, much as Microsoft did with Word, Excel and PowerPoint."
Mark Hurd, President of Oracle, said: "Recognizing the unique needs of the CMO in B2B and B2C industries, the Oracle Marketing Cloud is now the only platform to unite enterprise-class leaders in these historically distinct marketing-automation fields.
Dan Sprinter, CEO of Responsys, added: "Responsys has always been focused on helping marketers realize their largest opportunity — coordinating their marketing touch points across channels, across the customer lifecycle, and across industries — and as a part of Oracle, we will only accelerate our efforts."