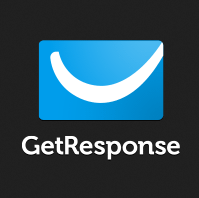 GetResponse, an email service provider for small- and medium-sized businesses, announced its Landing Page Creator 2.0, which includes 100-plus templates to help marketers create landing page without IT assistance, training or coding background.
By combining email and landing page functions, the GetResponse platform enables lead generation through the built-in web forms. Marketers can build and maintain customer loyalty programs and extend exposure through comprehensive social media integration.
The new feature provides:
A drag and drop editor for editing and customizing templates;
The ability to add video and images with a built-in image editor with more than 1,000 free photos;
The automatic creation of responsive pages for mobile use;
Up to 10 versions of the landing page can be created for A/B testing;
The ability to publish pages to Facebook and/or your own domain URL;
View and compare detailed stats in one place
"Landing Page Creator 2.0 is a very significant new component to our email marketing solutions. Now customers have an all-in-one, affordable and easy-to-manage email marketing and automation solution with the power to be highly effective and reach their prospects effortlessly," said Simon Grabowski, founder and CEO, GetResponse. "SMBs now have everything they need rolled into one platform for drip marketing campaigns, lead nurturing and marketing automation, and with all-important landing page creation features, blog and social media integration."