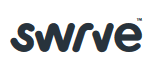 Swrve, a mobile marketing automation provider, reported a 250% increase in revenue 250% over the first half of last year. The company also announced that it has over 750 million unique users.
The company states that more than three billion transactions take place every day through the Swrve platform, a solution designed to help automate mobile-focused campaigns and provide real-time data sharing between the platform and other marketing technology solutions.
Swrve also increased its partner ecosystem, allowing partner companies such as Marketo, Eloqua and Tableau to pre-integrate with the solution and provide their customers with mobile marketing automation right when needed.
Other areas of company growth include:
A 70% increase in push messages sent;
An 86% increase in A/B tests created; and
A 213% increase of in-app campaigns developed.
"This past year was all about innovation and scale," said Christopher S. Dean, CEO of Swrve. "As we prepare for 2015, our goal is to help our customers become the most successful mobile marketers on earth."
The company also announced the hire of Jim Mongilloas as SVP of Global Sales. Mongillo previously held positions at Oracle, Jive and BEA.