7 Ways to Enhance Webinar Promotions in 2015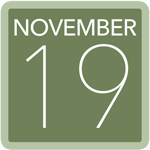 The average attention span of people opening your email is less than 8 seconds. That blink of an eye can make the difference between a successful webinar and the proverbial tree falling in the forest that no one hears. In this interactive webinar, Mark Bornstein, Senior Director of Content Marketing at ON24, will share 7 tips for increasing the effectiveness of your webinar promotions in 2015, resulting in higher registration and attendance.
In this webcast you will learn:
Tips for creating compelling emails
How to increase audience receptivity
How to use social media to drive webinar registrations
Benchmark data on promotion best practices
How to use personalization to increase responsiveness
When?
Wednesday, November 19, 2014 at 2PM EST.
Who?

Mark Bornstein
Senior Director, Content Marketing
ON24, Inc.