This section highlights the tools and tactics that marketers are employing, such as webinars and online video, due to the urgency to create interactive, engaging experiences across all prospect and customer interactions. 
Tuesday, 11 March 2014 00:00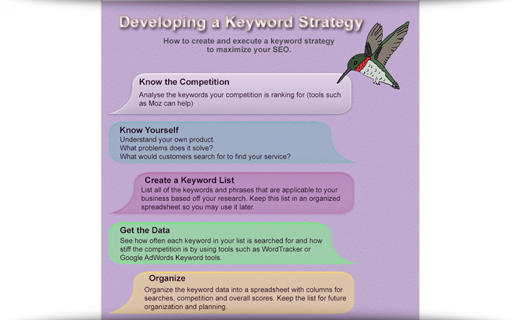 For B2B marketers, developing a winning keyword plan starts with knowing your company, customers and competitors. But that's just the beginning. Heinz Marketing assembled this infographic to help execute a keyword initiative that will impact your SEO.
Read more...
Wednesday, 05 March 2014 00:00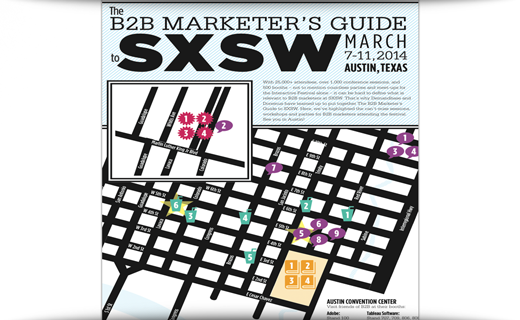 While SXSW built its reputation as a consumer tech show, it's not so cut and dry nowadays. While B2B marketers are finding value in the Austin, Texas, show that starts March 7, uncovering relevant sessions, workshops, networking events and more can be challenging. Demandbase and Doremus have teamed up to help B2B marketers navigate SXSW.
Read more...
Wednesday, 26 February 2014 00:00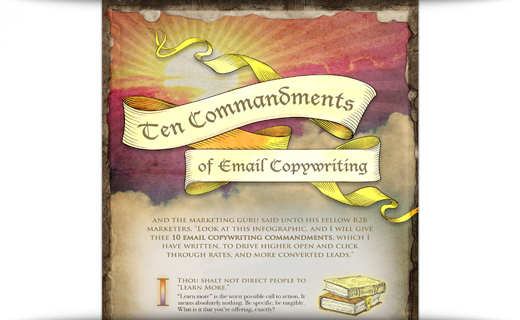 Are you guilty of the sin of lackluster email copy? Howard Sewell and the staff at Spear Marketing Group put together these 10 decrees for heavenly email marketing, no doubt created on a different type of tablet than the original.
Read more...
Wednesday, 19 February 2014 00:00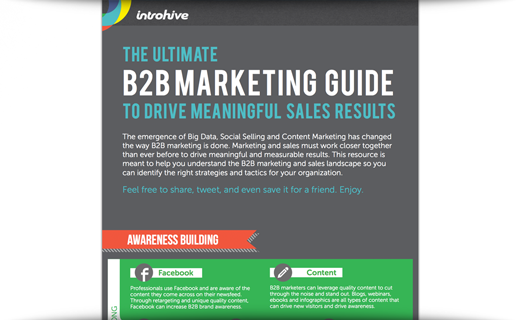 The emergence of Big Data, social selling and content marketing has changed the way B2B marketing is done. This infographic from Introhive examines the various social media channels and their effectiveness for building brand awareness, lead nurturing and generating sales.
Read more...
<<

Start

<

Prev

1

2 3 4 5 6 7 8 9 10 Next > End >>


Page 1 of 10