This section highlights the tools and tactics that marketers are employing, such as webinars and online video, due to the urgency to create interactive, engaging experiences across all prospect and customer interactions. 
Wednesday, 17 December 2014 00:00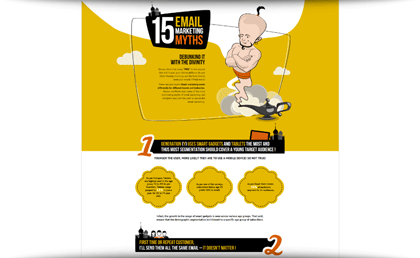 Many people believe that "free" in a subject line will relegate their emails the spam folder or that Monday mornings are the best times for sending emails. This infographic from Email Monks takes on some of these widely held beliefs.
Read more...
Wednesday, 03 December 2014 00:00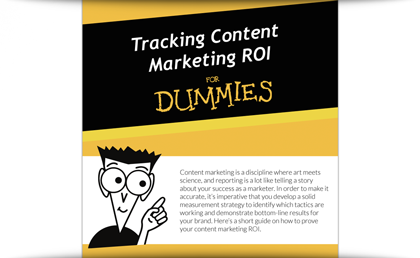 From brand awareness to customer engagement and moving prospects through the sales funnel, it's imperative that brands determine steps to figure out how effective their content marketing efforts are. Uberflip has created this infographic with some tips on tracking metrics, calculating ROI and communicating that to the team.
Read more...
Wednesday, 03 December 2014 00:00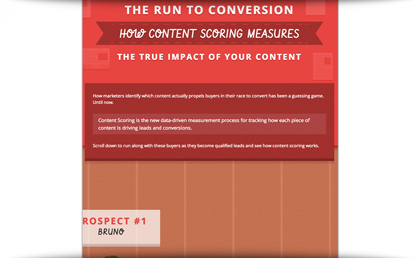 What content actually drives leads and conversions? It's no longer a guessing game. This infographic from Kapost illustrates the data-driven measurement process for tracking the performance of each piece of content.
Read more...
Monday, 24 November 2014 00:00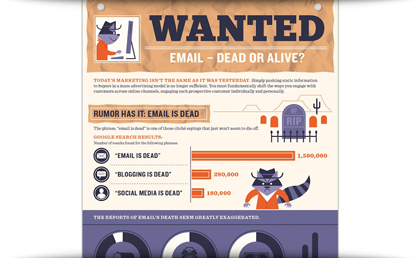 Emerging channels such as social media have marketers questioning if email is the most effective way to contact prospective buyers. This infographic from Marketo highlights some interesting facts disproving the rumor that email is dead, and how marketers can still leverage this channel to engage target audiences.
Read more...
<<

Start

<

Prev

1

2 3 4 5 6 7 8 9 10 Next > End >>


Page 1 of 15