This section highlights the tools and tactics that marketers are employing, such as webinars and online video, due to the urgency to create interactive, engaging experiences across all prospect and customer interactions. 
Wednesday, 05 February 2014 00:00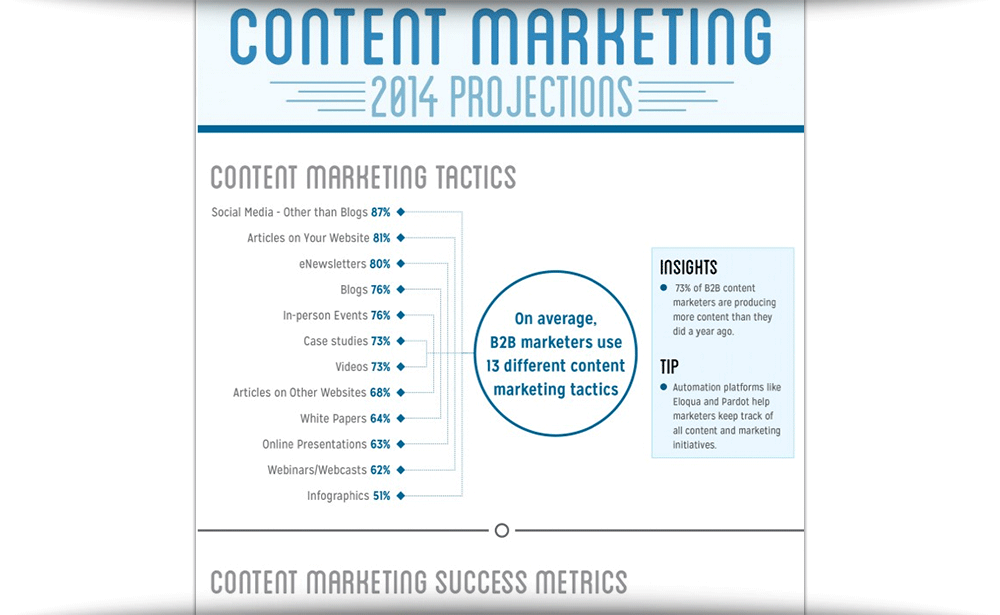 Social media is the top content marketing tactic, used by 87% of B2B marketers, according to this infographic from Get Smart Content. On average, B2B marketers use 13 different content marketing strategies.
Read more...
Wednesday, 29 January 2014 00:00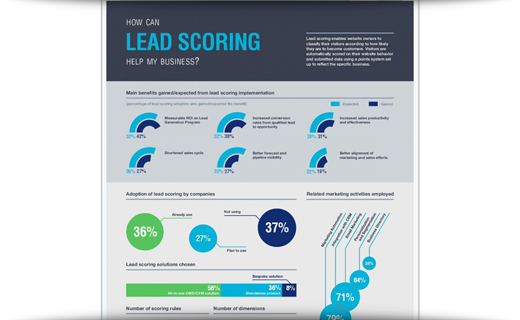 While more than one third (36%) of those surveyed by Kentico have a lead scoring system in place, almost the same number (37%) are not using lead scoring. According to this infographic from the digital marketing technology vendor, 42% of lead scoring adopters gained measurable ROI on their lead generation programs. Other top benefits included increased conversion rates and shortened sales cycles.
Read more...
Tuesday, 14 January 2014 00:00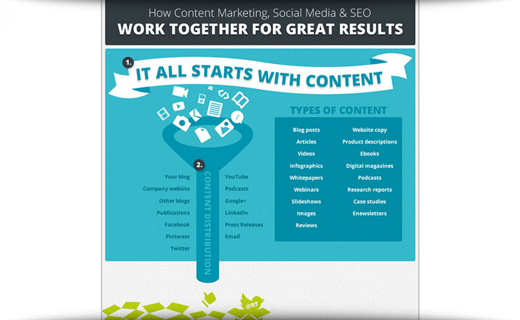 The person with the biggest bullhorn no longer owns the conversation. Interesting content yields better search rankings, larger audiences and more impressive results.
Read more...
Tuesday, 07 January 2014 00:00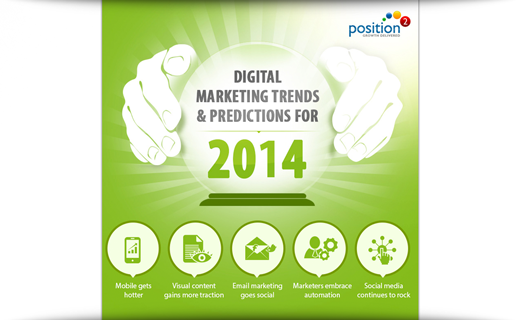 Mobile, content marketing, email marketing and social media are some of they key factors expected to influence marketing efforts in the year ahead, as outlined in this infographic from the marketing agency Position2.
Read more...
<<

Start

<

Prev

1

2 3 4 5 6 7 8 9 10 Next > End >>


Page 1 of 10