How To Plan For 2023 With So Much Uncertainty
As the year 2022 approaches its end, annual budget planning for the new year is just around the corner. What better way to end the year than with a nice book read? Latané Conant Conant, Chief Marketing Officer at 6sense, just released the second edition of her book titled, "No Forms, No Spam. No Cold Calls," to equip sales and marketing leaders with the tactics needed to succeed in 2023.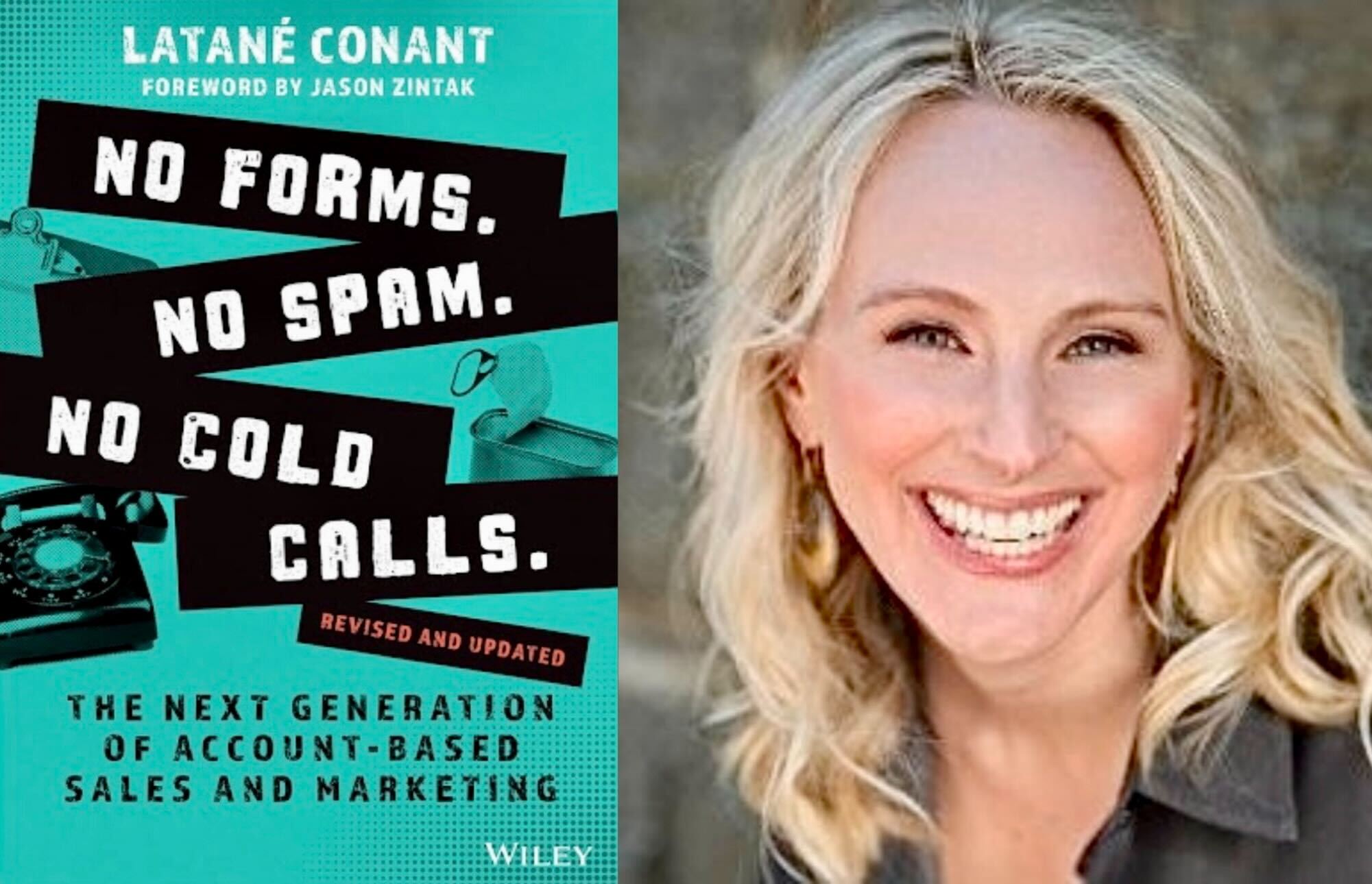 The Demand Gen Report team had the opportunity to sit down with Conant to discuss the new book and what to expect in 2023 and beyond. It has been two years since the first edition was released and times and technology have changed, so it is essential for marketers to buck up and prepare for the unknown.
Demand Gen Report: What was the reason behind writing a second edition to the book, "No Forms, No Spam. No Cold Calls"?
Latané Conant: In the two years since the first edition of "No Forms, No Spam. No Cold Calls" was released, I received some really encouraging feedback, as well as some follow-up questions from readers. This second edition gave me the opportunity to address all of those and discuss the tech advances that have come about since we published the first edition, including the new types of data that are available, how natural-language processing is fueling more effective communication and new approaches to pipeline intelligence. But the most significant addition to this new version is a deep dive into the modern approach to sales.
We've included a chapter written by our sales leader Mark Ebert, who runs one of the happiest and most successful sales teams I've ever known. In this new chapter, Mark lays out what it takes to be a successful CRO in a world where buying behavior and seller expectations are vastly different than they were even a few years ago. I'm so excited about the new chapter — it's packed with insights, ideas and best practices that will help modern sales leaders be as successful as possible in today's B2B selling environment.
DGR: What has been the biggest change in technology in the past two years?
Conant: AI is totally changing the landscape of technology — not just within the tech industry itself, but for B2B sellers and marketers across the board. More and more revenue professionals are waking up to the realization that the tools and processes they're relying on today won't meet the needs of the very near future and beyond. Things like knowing who's anonymously visiting your website have ceased to be just nice to have and are now mission critical. Alignment across the revenue team is no longer a feel-good goal, but the only way to operate efficiently and competitively. AI has advanced such that it's helping us meet all these needs. We now have tech that can turn massive amounts of data into usable insights and create real alignment and connectivity across the entire revenue team.
DGR: How is 6sense going to plan for 2023 with so much uncertainty?
Conant: The moment we're in may be uncertain, but it also presents significant opportunities. While a lot of companies are talking about proceeding with caution, we're convinced that the companies that thrive in the coming year will be the ones that proceed with confidence. So how do you do that? How do you plan for 2023 with the confidence that the investments you're making and the places you're putting your efforts are likely to pay off?
For me, it comes down to a few things. The first is that we obsess over our numbers, our execution and our customer experience. When we obsess over our numbers, all the way from pipeline to revenue, we can see where we are hitting our numbers and where we're missing the mark early while we still have a chance to do something about it. If we maximize KPIs like average selling price, cycle time and win rates throughout the process, we can ensure we're maximizing our chances of success with each opportunity. But most importantly, we need to make sure we continue to deliver a product and a level of service that not only provides the value our customers need in this economy, but that continues to blow their expectations out of the water. If we focus on those three things, I feel like we can proceed with confidence toward whatever lies ahead.
DGR: What are some ways to handle annual budget planning in this economic climate?
Conant: When the economy is hot, we generally use top-down or bottom-up budgeting. But in a tough economic climate, we may start to think about zero-based budgeting, which requires starting with and justifying a new budget each period rather than adjusting the previous period's budget. Zero-based budgeting has the benefit of forcing us to reevaluate our spending priorities rather than carrying on with assumptions that might not be valid anymore. But it also has the potential to cause too big of a pullback and to keep us from investing in ways that will keep us competitive long-term.
Instead of a full-fledged zero-based budget approach, I recommend adopting it as a mentality. Rather than stopping or slowing down, it's time to be especially diligent about spending in the right places. That might mean making some hard tradeoffs for the greater good. I talk a lot about saying no to saying yes. We can sometimes get in the habit of saying yes and doing a lot of things, but now is the time to refocus and align on the best accounts and the most impactful programs.
DGR: How can sales and marketing leaders be better equipped to succeed in 2023?
Conant: I bet that every single CMO and CRO has been asked to do more with less recently. That may mean fundamental changes are needed in the sales and marketing functions of businesses. The first step is to become smarter about what you prioritize and really investigate your Dark Funnel to see where buyers are researching your product to understand how to engage at the right time. Our research shows that just 3% of website visitors fill out a form, so how are you engaging the 97% who don't? If you don't know who those accounts are, what they're interested in and what buying stage they're in, you're missing revenue opportunities. Real revenue growth will come from knowing how to engage interested customers/prospects in a smarter way.
DGR: What is the biggest takeaway from "No Forms, No Spam. No Cold Calls"?
Conant: The way people buy today is drastically different than how it used to be. Buyers have become increasingly anonymous, fragmented (in large buying teams) and resistant to our efforts to engage them. It's no longer possible to compete by using old-school tactics and guesswork. What's needed is a sophisticated playbook and the power of big data and AI to target the right accounts, align sales and marketing teams and work more efficiently to drive revenue. This book outlines the tools and processes we've developed that can help someone manage a revenue team much more efficiently. We use it as our playbook. Our customers do as well, and they've seen tremendous success. I hope others in the industry will learn from the book and achieve that same success too.