Account-Based Marketing Tactics And Tools — Get Equipped To Bring Your A-Game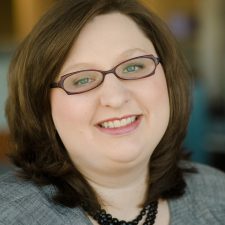 After my three-hour workshop at the B2B Marketing Exchange in February, I received a lot of great input on where marketers are struggling with ABM.
It's clear that 2018 will be a big year for account-based marketing (ABM). According to #FlipMyFunnel's 2017 State of ABM Survey, 81% of respondents adopted ABM in 2017, up from only 49% in the previous year. It's also clear that many marketers encounter roadblocks in transforming their ABM plans into successful realities. So, I thought I'd share some perspective on ABM tactics and technology to help you align your focus.
Although some elements of ABM may feel similar to key account strategies from years past, the emergence of new software has changed the game. But regardless of the marketing tools in your arsenal, there are a few key principles to keep in mind for ABM success:
ABM Is A Team Sport
Although ABM is the term we've all embraced, it's still a bit of a misnomer. To be truly successful, ABM must go beyond the marketing team to involve other departments, such as sales, product and service teams. If your organization doesn't have an effective sales and marketing alignment, then your ABM program is going nowhere fast. If your sales and marketing teams aren't aligned, it's time to change the mindset in your organization and get on the same page to ensure you can win together.
It's also time to acknowledge that traditional sales and marketing roles are changing. The way sales and marketing teams work together needs to change, too. To create a best-in-class customer experience, there should no longer be a formal demarcation point for handing off leads from marketing to sales. Instead, marketing participation should continue through the close, tapering off as sales ramps up but supporting the full journey.
You Can't Buy ABM
ABM tools have come a long way. From providing intent data to using predictive modeling to identify target accounts, there are many tools out there to help you step up your game. ABM tools can help with target-account identification and prioritization, as well as automate personalization and supercharge sales outreach. But with so many tools available, it can be difficult to figure out exactly what you need. In addition, many marketers who are just starting out with ABM need to prove its potential before making an investment. But don't despair — there's plenty of potential for successful ABM without making a huge technology investment.
Even if ABM software is in your budget, you can't guarantee ABM success no matter how many license agreements you sign. Successful ABM starts with solid strategy. So, if you're swimming in tech soup or worried about finding the budget for more SaaS this year, it's time to get back to basics. Understand that ABM is a shift in discipline and set a solid strategy first. Before you add ABM technology, make sure you have the most basic element in place: an account-based view of your CRM and marketing automation platform.
ABM Benefits From High-Tech And High-Touch Approaches
ABM is in danger of the same thing that happened with content marketing — everyone got on the bandwagon, resulting in a proliferation of downright bad marketing. Even in the new territory of ABM, you can't lose sight of a core marketing principle: delivering the right message to the right person at the right time. You may be focused on accounts, but you're still selling to people and need to be careful not to send the ABM equivalent of spam. In order to be truly effective, you need to ensure you're delivering relevant, personalized messages in the right medium.
In some cases, this means understanding that your ABM tactics need to expand beyond digital. One great option to explore is dimensional direct mail. While we know that much of the buyer journey is happening online, your ABM targets are suffering from a flooded email inbox. Dimensional direct mail can be a great way to break through and deliver a truly meaningful message to your prospect. This low-tech, high-touch dimensional direct mail piece was highly successful at opening the door for great conversations with ideal targets.
It's OK To Start Small
Let's be real. ABM can be overwhelming. So, if you're just getting started, you need to set achievable goals. It's OK to start small with a pilot program and a small group of accounts. This will help you test the waters to make sure your teams are aligned, measurements are in place and there is a consensus on goals and resources.
Begin by breaking the process into steps you can tackle. Define what you can manage with your current team and resources. Then go for it! Test and measure, then expand and repeat. Getting some wins and building momentum (and street cred with your sales team) can help you build a solid foundation for expansion – and it might even help you make the argument to add headcount to support your awesome ABM program.
Kellie de Leon is the Director of Marketing at The Mx Group, a demand generation and digital development company.